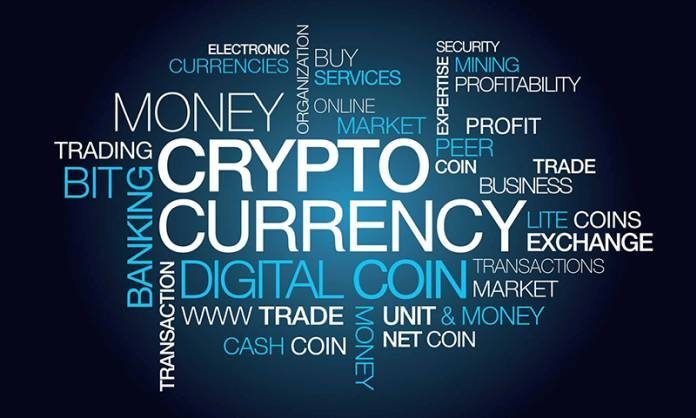 In this rapidly changing modern world filled with vast amounts of ever-growing technology, it can be nearly impossible to understand what is going on in the world, especially with a subject like economics. Cryptocurrency is the latest trend in the world of economics, but it seems like a trend that's well worth talking about. People from around the world are going from rags to riches, and if you want a piece of that action yourself, then look no further. We're here to detail 10 altcoins that are perfect for your investment.

What Is an Altcoin?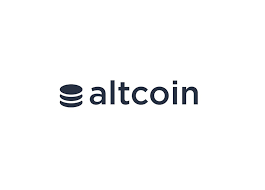 An altcoin is a digital cryptocurrency that is an alternative form of Bitcoin and is used to label any cryptocurrency that isn't Bitcoin. Altcoins are made by developing a new cryptocurrency from the ground up or by using a form of Bitcoin that has diverged from the consensus rules. Some altcoins have varying monetary policy rules as a way to encourage different uses for the specific form of cryptocurrency. Policies that vary between altcoins include minimum spends and the negative or positive interest on stored coins. These are used to discourage or encourage the hoarding of coins.
Waves
This altcoin is designed for large-scale businesses and was created as a way to make blockchain technology more accessible to regular businesses and normal users. Waves launched in 2016 and was created from scratch to address the various shortcomings that can be found in existing blockchain services. This platform emphasizes a straightforward and clear user experience, security, and easy token services, such as transferring and exchanging coins. This platform also fixes critical issues, such as the speed and scale of the processes with which other altcoin platforms struggle.
Ethereum Classic (ETC)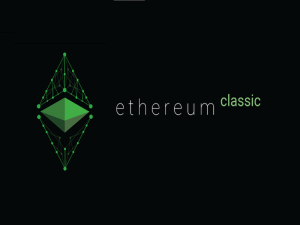 Ethereum Classic is a public, open-source blockchain-based platform that features smart contract functionality. ETC provides a Turing-complete virtual machine that is known as the Ethereum Virtual Machine (EVM). This virtual machine executes scripts by using an international network built up of public nodes. This is one platform that has been created with pure efficiency in mind, using high-end technology that other platforms could only dream of.
Stratis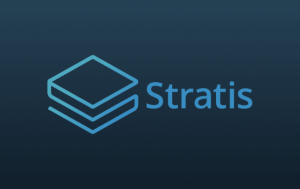 This altcoin platform fuels the making of private and public custom blockchains alike, being predominantly used by corporations. Stratis offers a very simple and easy one-click deployment system when deploying a custom blockchain. These blockchains can then be customized to suit a specific companies' requirements. The blockchains can even be deployed to imitate certain features of other popular blockchains, such as Lisk or Ethereum Classic.
Qtum
This altcoin is a hybrid blockchain and application platform. The core of Qtum's technology combines a section of bitcoin core, an Account Abstraction Layer, which allows multiple virtual machines at the same time, including Ethereum's own Virtual Machine (the EVM), and a Proof-of-Stake consensus, which is designed to handle the uses of industry.
Status (SNT)
One of the best altcoins is the Status platform. It is an open source and uses a mobile interface that interacts with other decentralized applications that run on the Ethereum Network. The design of Status is very easy to understand. It is highly accessible to the average smartphone user because of its messenger format. DApp developers are also welcome on this platform because Status provides a flexible platform on which the amount of use of Ethereum's blockchain can be maximized on a daily basis.
Metal
Metal is a blockchain-based platform that is one of the top altcoins around. It uses Proof-of-Processed-Payments as a way to identify its users. This platform then rewards its users for converting currency into cryptocurrency, specifically for converting legacy fiat currency. This is very similar to a system used by Bitcoin, but Metal has an extremely user-friendly interface that is more akin to PayPal. Metal acts as more of a bridge to Bitcoin and other cryptocurrencies on the market.
FunFair Coin (FUN)
This cryptocurrency platform is used like a casino chip, meaning that any player who plays at FunFair Casino must also purchase the company's FunFair Coins to place any bet. Any prize money is also handed out in FunFair Coins. Developers of the cryptocurrency platform are also paid using FunFair Coins, as are the casino operators.
Hcash
Hcash, as a platform, is said to be creating a new decentralized ledger system that aims to bridge the gap between platforms that use blockchain-based systems and platforms that use blockless systems. This would allow the value and information of the platform to be circulated freely between different blockchains.
Fuel
Fuel is the cryptocurrency for the platform Etherparty. Etherparty is known as a contract wizard. A contract wizard removes the various complexities of creating, managing, and finally executing any smart contracts on a compatible blockchain. Etherparty is centered around making an accessible platform for users with absolutely zero knowledge of smart contract programming in which they can create a digital agreement for any and all types of transactions.
Odyssey
Odyssey aims to create the next generation of decentralized economy and to pave the way for Peer-to-Peer Ecosystems. This platform intends to reduce the operating cost of using cryptocurrencies, as well as increase their overall marketplace efficiency. It also intends to boost the ROI (Return on Investment) of the product and service providers within the global sharing economy, as well as the Peer-to-Peer Ecosystem previously mentioned.
We hope that this list has provided some much-needed insight into this often-confusing world of cryptocurrency, and we hope that you now feel a little more informed on what you should be investing your own money in. Currently, cryptocurrency can be seen as a very easy way to make millions overnight. The trick is, however, knowing when to invest and when to pull out. After a few hours of researching the topic, we are sure that you will know exactly where to put your money, and we wish you luck in all of your future endeavors. We hope that you play your cards right. Here's to you and all your potential successes in the future.
Disclaimer: All images are copyright to their respective owners and are used by USA Online Casino for informational purposes only.