Although the best Android applications will always cost you a few dollars, there are still some useful and more basic versions of the best ones out there too. If you don't mind putting up with a few ads or sponsored links, there are numerous apps on the market which can help with everything from monitoring your health, your eating habits, managing your time, protecting and cleaning up your personal files, plus keeping you in the know about the general day-to-day happenings in the world.

Best Free Android Apps
After exploring a mixture of the most highly-acclaimed Android applications ourselves, we determined these to be the most efficient for everyday personal uses. And they won't cost you a single cent either!
LastPass Password Protection 
LastPass was originally an all-in-one password management extension for Chrome, but now they have an app that safeguards the data and passwords for your mobile device, too. Its main purpose is to take the hassle out of remembering multiple passwords by using a single sign-in system. You simply record the different passwords for each of the sites you visit most, then LastPass automatically fills in this information; allowing you to access each one with one master password every time you sign in to the app or use the browser extension. It's a fully-encrypted app which is highly secure, easy-to-use, and of course – it's free! 
Transit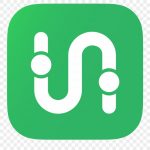 While there are a wide selection of public transportation apps in the Play Store, many of them only offer information on a specific range of routes and cities. Transit is an app that covers over 175 metropolitan areas across the globe, and works with real-time data to map the location of public transport systems like buses and trains. The app was designed to reduce the need for people to use vehicles, so it also features a bike and car-share system in addition to transport schedules. It can also be used without an internet connection.
Microsoft To Do
Microsoft's To Do is a task management app which works with the Cloud. It was originally created as a replacement for the Wunderlist app; another app which enables the user to organize work, home and things like grocery items into general lists. Beyond this, you can set reminders and deadlines, attach files and documents, add notes, links and even color code or add emojis if you want to get extra creative with your lists. It's fast, syncs across all your linked devices, and is super handy for organizing day-to-day tasks. 
Bitdefender
The paid version of Bitdefender is a worthy investment for any mobile; however, the free version sports a lot of basic yet fantastic features to support and secure your phone too. It protects your device from viruses, malware, spyware, and other invasive online processes which can make your phone susceptible to hacks and attacks. The best part is that the app contains no ads, and has the ability to perform real-time scans through your files, cache and downloads to clear up space and save battery power.  
Curb
Uber was pretty much the first taxi and car-sharing service to blow up the app world, but the company has had its fair share of bad press since then. Plus, a bunch of other highly-efficient and better ranked competitors have appeared on the scene in that time. Curb is one of the best services for the U.S. because it covers 65 cities and more than 50,000 individual cabs. You can pay via PayPal, bank card or cash, and you're able to book your ride immediately or schedule it to come up to 24 hours in advance. 
Mint
If you're not the most organized when it comes to your finances, Mint is a powerful all-in-one money management and tracking tool that enables you to prioritize, budget and keep a record of your out-goings easily. It takes just a few minutes to set up an account, and the app houses some highly useful features, including investment reports and trends, tax calculators, transaction categorization, free credit scoring, reminders, and summary alerts. You can also set up multi-factor authentication and automatic updates. 
Pedometer
There are plenty of apps out there for hardcore fitness lovers. However, if you don't have much time for the gym and want something simple to monitor your everyday health, Pedometer is a great app that keeps track of your steps, calories burned, and active time each day. The paid version offers additional features such as exercise and diet plans for all levels of fitness, plus the ability to connect with fitness devices and monitors. The free version is enough for most though, and still allows you to set health goals and improve weight loss.      
Life360
If you need reassurance about your family's whereabouts, the Life360 app can easily give you that peace of mind. It's a useful GPS tracking tool which marks the location of your loved ones in real-time. Using a feature called "circles", you can invite your family members and friends to join your network, and providing they accept the invitation, you'll be able to start sharing your locations with each other instantly. The tracker is highly accurate, and allows you to send a panic notification to family members in the event of an emergency.  
Feedly
Free RSS apps have grown in popularity in recent years, but one known for delivering the best in daily reading materials is Feedly. It allows you to categorize all the headlines, topic articles and YouTube videos you want to see from your favorite news and media sites, including online magazines and newspapers too. If you're an avid bookworm, Feedly offers a Pro plan for those who are serious about content and want to get keyword alerts, the ability to add notes to articles, and highlight important sections of stories alongside casual reading. 
App-tastic
There you have it, tech fans; the best free everyday apps for your Android device. The best part of free apps is you can take them for a test spin before plunking down any cash, which makes for a great app indeed. You can even stick with the free version forever if you don't need all the bells and whistles. So slap an app on your Android and take it for a spin. We hope you enjoy these apps as much as we do.

Disclaimer: All images are copyright of their respective owners and are used by USA Online Casino for informational purposes only.