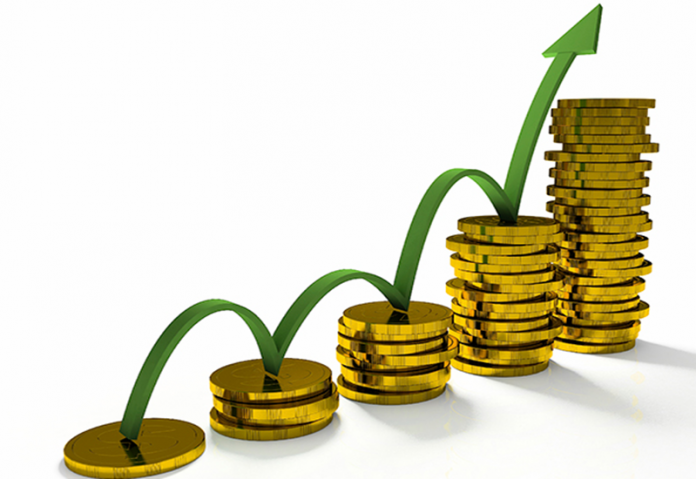 In what is being referred to as the year from hell, 2020 pandemic lockdowns crippled the casino industry globally. Since all business deemed 'non-essential' by governments included casinos, shuttering the multi-billion-dollar operations seriously hurt the industry.
Normally, a three-month closure would barely phase a large casino company. But when casinos reopened, the pandemic was not yet over. Soon, casinos were forced to close again, or they remained open with severely limited capacity restrictions. Without restaurants, entertainment, and conventions, resorts lost a major chunk of revenue.
The vaccine has arrived and is slowing being introduced to the population. Hospitality workers like those found in casinos will be among the first inoculated. However, it has been almost a year since the coronavirus reared its ugly head. After a year of serious revenue loss, can the casino industry recover in 2021?

Pent-Up Demand
In 2020, casinos were closed for months at a time due to pandemic lockdown. Upon reopening, casino employed new safety measures, reduced floor capacity, and limited services. Some casinos even closed midweek when demand was at its lowest.
With travel restrictions in place, the number of visitors to Vegas plummeted along with revenue. Since a huge portion of southern Nevada revenue comes from the gaming and hospitality sector, the financial pain was felt far and wide.
Experts predict that casinos will be missed, and a pent-up demand will fuel a major recovery. If you open casinos, they will come.
In the meantime, many gamblers turned to online casinos for their thrills. For the better part of 2020, online casinos were crushing it. But there is still enough pent-up demand for unique experiences only found in Las Vegas and casino resorts. Concert performances, luxury accommodation and eateries, and other forms of entertainment can only be experienced in brick-and-mortar casinos.
A Shot of Optimism
The coronavirus vaccine arrived and is being distributed to the masses as quickly as it can be produced. Gaming industry experts view the vaccine as just the shot of optimism needed to spur casino recovery.
Nevada Resort Association president Virginia Valentine told the Las Vegas Review-Journal, "The vaccine is a game changer for the industry, and the faster the vaccine is widely available in the community and across the world, the faster the economic recovery."
By May or June, the vaccine should be available to the general public. Meanwhile, millions of vaccinations will be made available according to priority. The elderly, first responders, and medical personnel top the list of priority inoculation.
Still, the casino industry won't be back to normal until late 2021, according to predictions.
Already, the optimism is flowing. During the pandemic year, Vegas has been anything but idle. To prepare for the inevitable resurgence in visitors to Vegas, the planners have been very busy.
Las Vegas has given approval for Elon Musk's Boring Company to build the tunnel infrastructure for a new Vegas mass transit system this year. The proposed transport system will consist of electric people mover vehicles zipping from hotels to convention centers across town.
Better Than 2020
Many argue that the casino industry is in serious trouble and that it won't recover until 2022 or later. And when recovery begins, it won't be with the turn of a calendar page. It is a slow process.
Still, nobody is arguing that 2021 will see some economic improvement in the casino sector. Just how much the gaming industry rebounds is a matter of speculation. But this year is still better than 2020, when casinos were completely closed for months at a time, bleeding out millions per day in lost revenue.
For casinos to completely return to normal business, most of the population must be immunized against coronavirus. But it won't be like floodgates opening with a rush of flowing gaming tourism.
Air travel must increase to previous levels, tourism must resume, and most importantly, conventions and business travel must resume at full capacity.
Conventions and Business Travel
Conventions and business travel make up more than half of all Las Vegas revenues. The town has become a mecca for the convention crowd, and conventions and trade shows keep the Vegas hotel rooms filled during the weekdays.
Hundreds of trade shows, exhibitions, and conventions take place in Las Vegas in a normal year. The Las Vegas Convention Center is one of the largest in the world, with nearly 2 million square feet of exhibit space and a capacity for 200,000 participants.
Experts predict that convention halls would need to see at least 100,000 visitors per event for economic recovery to begin. In the meantime, businesspeople are sticking to face timing and Zoom calls.
Once again, there are no floodgates opening any time soon. Analysts expect a full recovery for Las Vegas in 2022 or 2023.
The Global Casino Trade
While Las Vegas is still hobbling toward recovery, the global casino trade looks promising. As the global gaming hub of Asia, Macau may begin to recover long before Vegas has booked its first few thousand conventioneers.
Macau does not rely on convention traffic for any significant portion of its visitor revenue. The casinos in Macau can concentrate on the business of gambling and hospitality.
Macau has long relied on the steady flow of gambling tourists from China, where gambling is illegal. High roller junket tours fly billionaires to Macau for offshore gambling and excitement. And there is no season for billionaires. They can gamble any time they feel the itch.
International casino resorts are still being planned, built, and populated with eager visitors. The island of Cyprus has embraced gambling resorts as a viable alternative to traditional tourism. The City of Dreams Mediterranean is being built this year by the operators of the Macau City of Dreams.
Greece is still planning a multi-billion-euro tourism sector with integrated resorts, residential living, parks, entertainment, and more. At the same time that Greece is developing its Hellinikon Project, Japan is wrangling casino developers for new resorts.
The Japanese bureaucracy drags on regarding the casino licensing procedure, and several big fish have wriggled off the hook in the process. But there will always be another mega-resort developer ready to wade through the paperwork.
A Final Word
There's no question that gambling hubs like Las Vegas need to diversify in order to secure a financial future. Gone are the days of relying simply on casinos for the revenue of Nevada.
But everyone agrees that the pandemic has gone on long enough, and we can't wait to get out of the cave into the fresh air again. And when we do, a wild road trip to Vegas just might be the escape we need.
The pent-up demand is there. The vaccine is circulating. When we finally put this pandemic behind us, the casino industry will come back strong.
Disclaimer: All images are copyright of their respective owners and are used by USA Online Casino for informational purposes only.