Practically anywhere you look, there is some form of gambling or betting advertisement. Whether it catches your eye online, in magazines, TV commercials, or on the one in every five billboards found in major cities, the pressure to gamble and play casino games is relentless these days.
The problem is that if these companies didn't advertise their services — particularly online gambling sites — they would never make any money. And even though legislation has changed considerably in the last few decades, many forms of gambling are still banned throughout states in the U.S. The legality around advertising remains extremely gray. 

Gambling Ads in the USA
Up until 2003, gambling was in every medium you could practically think of in the states. That is, until subpoenas were handed out to onshore and offshore operators for pushing misleading adverts on players where gambling wasn't permitted. Despite this crackdown, the power of the law only went so far because there weren't any concrete guidelines in place for gambling advertisements at the time — even in places where it was strictly illegal. Instead, operators were threatened with charges for being an "aid" to a crime, i.e. advocating gambling where it wasn't permitted.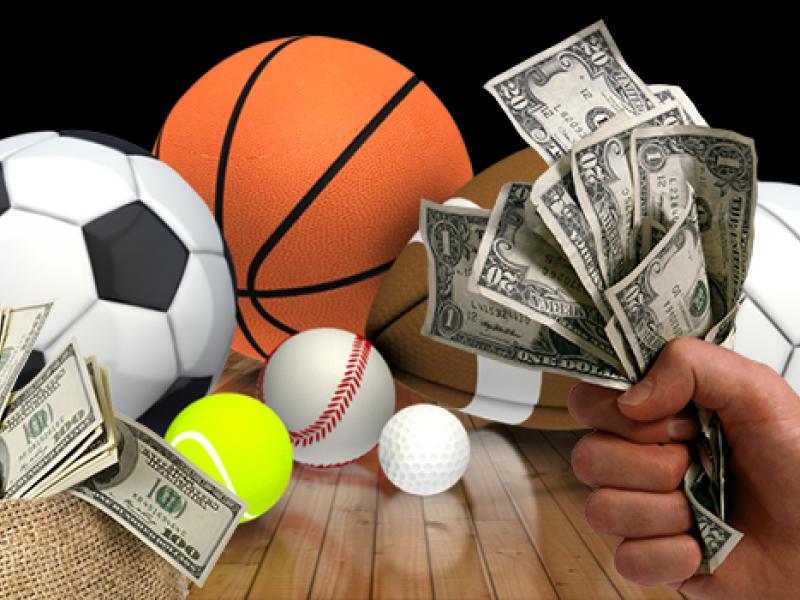 Indiana, Iowa, Montana, Nevada, New Jersey, Rhode Island, Pennsylvania and West Virginia are all states that now legally permit the advertisement of sports betting and gambling, but other states are beginning to legalize these as well. Any online sites or bookmakers that want to legally advertise must first be fully licensed and regulated and have their ads and content certified by Google. This applies to any bonus codes, odds calculators, affiliate sites, and any other content or campaigns related to/promoting gambling services.  
Dangerous to Some
Though operators and casinos have been attempting to lure players with advertisements for over a century, vulnerable gamblers are still a cause for concern. Although it's always been much easier to control who goes in and out of land-based casinos, it's much harder to regulate online. As online gambling adverts tend to reach a much wider audience, young people who aren't legally of age to gamble are highly at risk, as are players who are susceptible to gambling addiction. 
Just like alcohol and drugs, gambling is highly addictive, and these constant adverts can spell disaster for someone who naturally displays these impulsive behaviors. Fortunately, the majority of legal online casinos have systems in place that detect problem gamblers; allowing them to limit the number of adverts or gambling-related emails they receive. 
Advertising and Responsible Gambling
Casinos online and offline must also adhere to responsible gaming principles, which means being completely transparent and fair with the players, providing access to support and help if they should need it; and, either limiting/restricting an account, or how much someone can withdraw and place as bets.
The American Gaming Association also has a code of conduct in place known as the "Responsible Marketing Code for Sports Wagering." Below are the basic guidelines that operators and companies work to comply with when it comes to the advertisement of sports wagering services:
1) Respect the legal age for sports wagering and not have sports betting messages that are designed to appeal to minors or place sports wagering logos or messages on clothing, toys or games meant for minors; 
2) Support responsible gaming, including avoiding advertising that promotes excessive or irresponsible participation in sports wagering; and,
3) Control how their messages are shared on digital media and websites, including third party internet and mobile sites and social media sites.
Anti-Gambling Groups
In most countries, gambling operators are always required to include a responsible gambling message in their advertisements, along with a helpline or option to seek help and support. However, many anti-gambling organizations don't believe this is enough and want gambling to be banned outright altogether. 
Others aren't so antagonistic towards gambling as a whole, but more critical of how it is advertised. Such things could include messages that encourage people to gamble as a means of clearing debts, or where an advert is marketed, i.e. outside a high school or rehabilitation center. 
Gambling Ads in the Midst of Coronavirus
Back in April this year, a nonprofit anti gambling group known as Stop Predatory Gambling (SPG), set out to put a stop to commercialized gambling and ban all lotteries in the states. Their campaign was spurred on by the COVID-19 outbreak, and the group suggests that the government's federal stimulus relief is being prioritized to fund and advertise the lottery over the basic needs of deprived American families.
The SGP website portrays them as a group that "wants compassion and fairness" for the American people, but so far their argument hasn't made much of an impression. And even though it is an individual's own decision to gamble and partake in lotteries, the national director of the party, Les Bernal, doesn't believe these people are responsible enough to use the stimulus packages for what they are intended for, like food, clothing, and costs to cover home payments and bills. 
 "It is essential that these games be shut down between now and at least 30 days after federal stimulus payments are received by American families. There is a mountain of facts showing many citizens gamble on the lottery to change their financial condition, and even more so when they are feeling a sense of desperation," claims Bernal.  
The Bottom Line
As the lottery is one of the USA's largest sources of revenue, there are unlikely to be any changes to how it's advertised, especially during the peak of a pandemic which is likely to leave the U.S. owing billions by the end of it. The fact of the matter is, gambling adverts may be condoned on paper, but the states will need people playing lotteries, gambling, investing, and consuming as much as possible if they want to get the economy moving again.
Advertising is the easiest and most logical way to encourage people to do just that.


Disclaimer: All images are copyright of their respective owners and are used by USA Online Casino for informational purposes only.