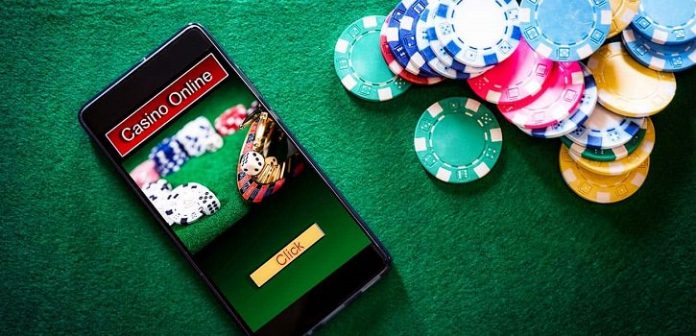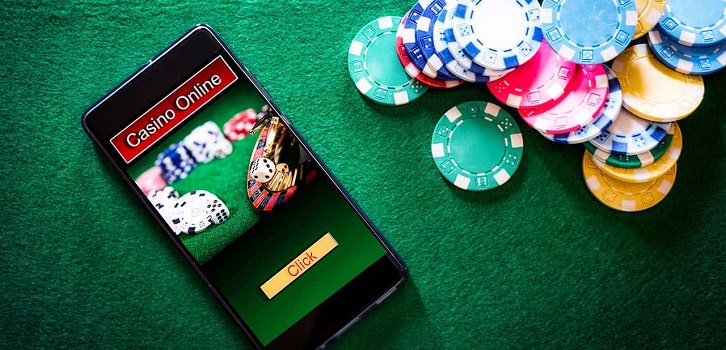 Several gaming analysts are projecting that online betting will be a significant part of the future of gambling among gamers in the United States. However, other professionals aren't exactly sure of this. The issue of online gaming has caused a divide in the casino industry. The division has led to significant lobbying for gambling in state capitals all around the country and in Washington, D.C. Many coalitions are competing to pass laws and regulations that will make various forms of gambling legal.
Gamers and non-gamers alike are watching the dispute and are curious about what the results will be. Aspects of the dispute include the future of online gambling in the United States and an overview of the success of internet gambling.
The Past, Present and Future of Online Gaming
Citizens in the US who want to gamble in the comfort of their own homes haven't been able to do so conveniently. This is because the past few years have been filled with controversy and a little confusion concerning online gambling laws. The federal government established a firm position against online gambling in 2011. Shortly after this, the US Justice Department ruled that internet gambling was permitted as long as it is legal on the state level.
Due to this state-specific ruling, a number of states have taken matters into their own hands in terms of online gambling. Certain forms of internet gambling are currently authorized in Nevada, Delaware and New Jersey. Gambling Compliance, a group that follows gambling legislation around the world, says that at least 10 other states in the US are considering making internet gambling legal.
The year twenty-twelve was the year that an online gambling bill was passed by Congress. The bill was enforced at the federal level, but was ultimately done away with due to disagreements. In the past couple of years, Congress has introduced at least three more bills related to gambling. Two of these bills were introduced in the summer of 2013. The new bills involved making some forms of online gambling legal in all 50 states. In the fall of 2014, Washington Representative Jim McDermott (D) presented a bill to Congress that place a tax on online betting that was federally sanctioned.
The future of gambling in the United States is still somewhat uncertain. However, gamers and politicians can speculate. Morgan Stanley predicts that online gambling among U.S. citizens will bring in as much revenue as the casinos in Atlantic City and Las Vegas combined by the year 2020. Judging from the way the internet has been heavily involved in other growing markets, this seems like a logical projection.
Internet Gambling Opposition
Since the rise of online gambling, some traditional casino operators have gotten a little nervous. The convenience of gambling on the internet is appealing to the consumer, which means could have a lot to lose. There is also a growing concern that crime will once again infiltrate the gambling industry. This is somewhat daunting, since lawmakers and gaming operators have done so much to eliminate crime in the 1980s and 1990s. These are some of the reasons cyber-betting has received some opposition.
A great deal of the opposition has come from the Coalition to Stop Internet Gambling. The organization started a campaign to prohibit online gambling by emphasizing the dangers that internet betting could bring. The coalition even launched an ad expressing concern that legalized online gambling could make it easier for criminals and terrorists to launder money. Sheldon Adelson, the CEO of Las Vegas Sands Corp., is financially backing the coalition.
However, advocates for online gambling have formed a coalition of their own. In response to the Coalition to Stop Internet Gambling, the Coalition for Consumer and Online Protection was established. The coalition launched a counter-campaign, which is backed at the federal level. There is a concern that since online gambling is anonymous could increase corruption. President of the American Gaming Association, Geoff Freeman has stated that the Coalition for Consumer and Online Protection will  encourage members of Congress to concentrate on making sure minors cannot access online gambling sites. The coalition in favor of online gambling will also identify money launderers and work to away with the black market.
What's Next For Online Gambling?
Online gambling in the past can help to indicate the future of internet betting. However, it's fair to assume that the country is trending toward legal internet gambling legalization for all states in the near future. Analysts also say that at the very least, the federal government is undecided on the gambling issue, and that the door is open for the revision of gambling laws for state governments. Some states have already legalized internet gambling in some forms. As long as unexpected issues do not arise in these states, other states will likely make online gambling legal soon.
Advances in society, regional and national laws have shown that many people have a progressive mindset about gambling. It is inevitable that some major players in the casino industry could lose money due to internet betting. However, this has not stopped people from being interested in internet betting. This is why it's safe to say that most states should prepare to administer laws pertaining to online gambling.
Online Gambling Rules By State
Internet betting is not yet legal in every state. However, more states are adopting the practice. Gambling can increase state revenue. This money is often used for education or to start beneficial state initiatives.
For example, residents in Alabama don't have gambling options that are regulated by the state. However, those who live in Alabama can gamble online using offshore betting sites that offer legal betting to US players.
In Alaska, residents can engage in some forms of gambling. However, the state legislature isn't exactly in favor of betting. Since Alaska isn't very close to the rest of the continental US, it's not convenient for residents to get to the casinos. Online betting is still illegal in the state.
Colorado, on the other hand, is one of the states that are in support of gambling for the most part. There are some traditional casinos in the state, and residents can participate in the lottery and pari-mutuel gambling. The gambling laws in Colorado are now including provisions for internet betting.
In terms of state-based gambling in Kentucky, the state government does not respond  favorably to this. There have been several attempts to make more gambling practices legal. Even though the state is home to the Kentucky Derby and horse betting is common, residents can participate in charitable gambling, pari-mutuel wagering, and the state lottery. Residents who want to take part in online gambling can visit riverboat casinos in Indiana, which is a neighboring state.
Nevada, of course, is by far the state most associated with betting and gambling. The Las Vegas Strip is one of the most famous sites for gambling and attracts people from all over the world. Nevada now authorizes online gambling and was one of the first states to make this form of gambling legal. It is likely that Nevada will set the blueprint for other states who are considering internet gambling.
Disclaimer: All images are copyright to their respective owners and are used by USA Online Casino for informational purposes only.