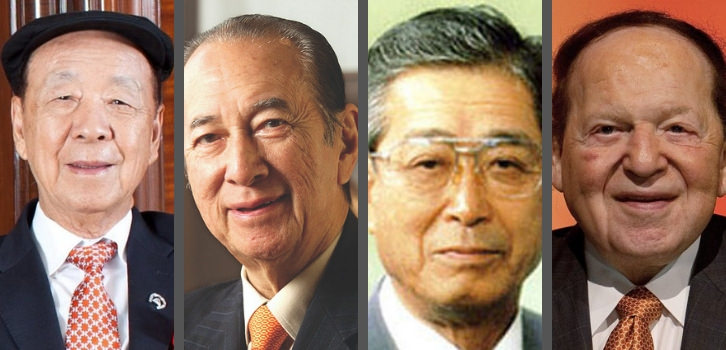 When we think about the richest people in the world, casino owners should be at the top of the list. Casino owners make their money overseeing a number of creative processes. Not only do these business people have to find appealing sites for casino facilities, but they also have to find fun and exciting games for customers. Executives who own casinos may also offer amenities on their properties. These additional features include award-winning hotel rooms, spas, swimming facilities, shopping centers, and restaurants. Some casino owners are earning as much as $32 million a day when business is good!
Casino owners are from various parts of the world. Even though Las Vegas is well known for its gambling facilities, there are also successful casino owners in areas like the Far East and Australia. The businesspeople that establish and maintain casinos are worth an impressive fortune and often seek to expand their casino empires far beyond their home locations. The success of casinos has also increased tourism in certain areas, bringing more vacationers who love to gamble and enjoy luxurious activities. The casinos can also increase property values and bring in more revenue for certain cities and regions.
Various countries and areas in Asia have had a controversial history with gambling. Some regions have prohibited the practice for years, but now authorize gambling. Other parts of Asia see the financial benefit of casinos, and are approving bills and legislation to permit gambling facilities. Here are some of the casino owners in Asia who have gained significant profits for their business acumen in the gambling industry.
Dr. Lui Che Woo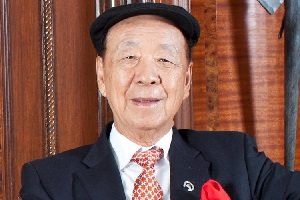 Dr. Woo is the chair of Galaxy Casino, and is the second richest man in Asia. Even though Woo is in his 80s, he is relatively new to the casino industry. Dr. Lui Che Woo was born in Jiangmen, China, and currently has a net worth of about $21 billion. Woo earned his impressive fortune by appealing to a multinational audience. He started and developed entertainment and leisure companies, and is known for his contributions to the hotel industry, and he has provided construction materials and purchased properties to achieve his business goals.
Woo did not enter the gambling industry until 2011 when he opened the Galaxy Macau Casino and Hotel. The facility is worth $2 billion and the casino has at least 50 restaurants, as well as 450 gambling tables. Gamers can also enjoy comfortable luxury accommodations in the 2,200-room hotel and there is even a wave pool and artificial beach.
Woo has also proved that he is committed to donating to charities and worthy causes. He gives a significant amount of his wealth to causes like the development of medical care and education.
Stanley Ho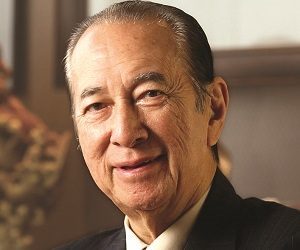 Stanley Ho is known as the King of Macau for his financial influence in the region. He is a casino mogul and has had a significant hand in making Macau the gambling hub of the world. Ho has worked for about 40 years in the gambling industry and started when he was granted licensure by the Macau government. The licensure allowed him the right to operate all of Macau's casinos. Although he no longer has the monopoly on Macau casinos, Ho is still in control of 15 of the casinos in the city. Macau has 18 casinos.
Ho, 92, has a rather interesting history. He came to Macau after his home in Hong Kong was invaded by the Japanese during WWII. Ho started making his fortune during the war from smuggling luxury goods over the China border.
In 1960, Ho entered the gambling industry when he won the gambling monopoly in Macau through public tender. He also has several banking, real estate, and tourist businesses in Macau and other parts of Asia.
Ho has 17 children and four wives, and has always supported them well. This is largely because his net worth is around $4.8 billion. Ho's casino Lisboa is the world's highest grossing casino. He also runs several gambling enterprises such as lotteries, horse betting, and greyhound racing.
Kunio Busujima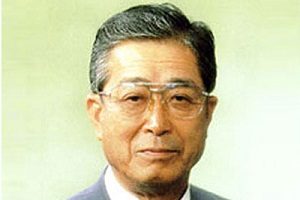 Kunio Busujima is the founder and chair of Sankyo. He is a native of Japan, where gambling was illegal until recently. However, even when gaming was unlawful, Busujima was still one of the richest casino owners in the world. He accomplished this by setting up and developing Pachinko parlors, which are common throughout Japan. These facilities operate much like a conventional casino. While Busujima does not technically own a "casino," he is the chair and founder of one of Japan's largest Pachinko manufacturers.
Pachinko is the Japanese version of the slot machine, and the game is found all across the country. The Pachinko looks a lot like a pinball machine, but is vertical. Pachinko players shoot a tiny ball that goes through pins and makes its way down the machine. If the ball lands in a certain location, the player can win prizes. Due to the success of Pachinko, Busujima boasts a net worth of about $6 billion.
Sheldon Adelson
Adelson is not Asian, but he is the richest casino owner in the world. Since Asia is such a lucrative gambling market, Adelson expanded his business to the continent to get in on the action. The successful businessperson is the owner of Las Vegas' Venetian Hotel and Casino. He is also the top CEO of Las Vegas Dans. Adelson is known for his charitable work around the world, but he also spends his fortune on many of his pleasures and the luxury amenities he enjoys. Sheldon Adelson is worth over $21 billion and has casino hotels in Macau and Singapore. The billionaire started making his fortune by organizing and running computer shows.
Adelson's facility, the Venetian Macao is a beautiful luxury casino and hotel resort located in Macau. Las Vegas Sands owns the property. The Venetian Macao is the biggest casino in the world and the largest hotel structure in Asia, with 39 stories. The facility is on the Cotai Strip in Macau is modeled to look similar to the Venetian Las Vegas. The Venetian Macao is 10,500,000 square feet, which makes it the seventh biggest building world according to floor area.
The facility's main hotel tower was completed in the summer of 2007 and the resort opened in August of that year. The Venetian Macao has 3,000 hotel suites and 1,200,000 square feet of space for conventions and meetings. There are also Paiza suites, which are for VIP guests. The largest of these suites is the Presidente, which has four bedrooms. The casino space is 550,000 square feet, so there is plenty of space for gamblers to explore both new and traditional games. There are 800 gaming tables and 3,400 slot machines at the casino. Several sports and entertainment events take place on site as well. These events are usually held in the Cotai Arena, which can accommodate 15,000 people.
One of the most impressive events that take place at the Venetian Macao was Zaia. This is a stage production by Cirque du Soleil and is 90 minutes long. The show ran at the resort from 2008 to 2012 and featured 75 circus artists. The theme of the show was the planets and stars seen through the eyes of a little girl. Up to 1,800 spectators were able to see the show at one time, and the elaborate production was one of the attractions of the casino. This, of course, brought even more money into the facility, and speaks to Adelson's ability to provide a complete entertainment experience.
Disclaimer: All images are copyright to their respective owners and are used by USA Online Casino for informational purposes only.