If you're finding that visiting casinos has become a new favorite hobby when you're vacationing, you may also be fascinated with the architecture of these casinos. Some of the places where you can play your favorite gambling games also have impressive art collections that will make your time in the casino even more enjoyable. The art can even teach you a little bit of the history of the casino and the city where it's located.
The next time you book a vacation and plan on going to a casino, here are a few art collections that can make your trip especially worthwhile.
Bellagio Gallery of Fine Art
The Bellagio is home to exquisite hotel accommodations and one of the most beautiful casinos in Las Vegas. The gallery has fine art from various parts of the world and is a wonderful attraction for new and experienced art lovers. The museum collaborates with other museums and art organizations from around the world to showcase creations from both established and up and coming artists. One of the exhibits that is currently available is Primal Water, a showcase of Japanese post-war art. Water is the theme of the artistic collection and is used as a medium to capture the relationship that this element has to humanity. Tickets are $14 per person.
The Bellagio is also home to an exhibit that showcases the artistic renderings of Richard MacDonald (there is an additional exhibit by this artist in CityCenter). MacDonald is a sculptor who is known for his bronze statues that show animals, models and dancers in an impressive light.
Palms Casino Art Collection
The Palms Casino has recently undergone a $620 million renovation to make the casino an even truer work of art. The casino has millions of dollars' worth of art on the walls, including original works by Jean-Michel Basquiat, Andy Warhol and Richard Prince, so you'll have something colorful and though-provoking to look at while you're playing slots or trying your luck at gambling tables. The casino also features the Unknown bar, which is inspired by The Unknown, a sculpture built by Damien Hirst in 1999. The bar has a three-piece shark tank and a third of a dissected shark is floating in each section of the tank. In 2008, a similar art piece, which was just one shark floating in a single tank sold for $15,300,000. Hirst is also the artist behind the design for the bar's swizzle sticks, matchbooks and coasters.
Aria Fine Art Collection
The Aria is its own work of art, as you'll discover if you're visiting the resort and casino.  This is also the site of the first public space art collection in Las Vegas. Once you enter the Aria, you'll see art virtually everywhere you turn, including in the hotel rooms, lobbies and walkways. You'll feel as though you're strolling through a beautiful gallery brimming with a variety of art renderings, including paintings, sculptures and elaborate installations. The art is also designed and positioned to make you feel a variety of emotions, which is why you'll view pieces like boats in vivid colors at Vdara and an interpretation of a mother holding her baby at Crystals. When you walk into the Aria and stop at the registration desk, you'll be greeted by a stunning work that serves as a taste of the Aria's fine art offerings. The Aria features works by acclaimed artists like Richard Long, Frank Stella, Henry Moore, Nancy Rubins and Maya Lin.
Wynn Palace Art Gallery
If you'll be staying at the Wynn Resort in Las Vegas or if you will simply be passing through for an event, don't forget to check out the art gallery. There is an extension collection of Asian and Western art throughout the entire resort and you'll also see a few rare works of chinoiserie. Portraits that you will likely find fascinating include Tulips, a piece by Jeff Koons, and you'll also see elaborate Buccleuch vases from the 18th century. Other pieces you'll see include a large replica of a high heel and a series of paintings showing the harvesting of pineapples, along with beautiful Asian rugs and lacquer screens. Some of these pieces have been strategically installed in public areas of Wynn Palace so that guests can enjoy them whether they're going to their rooms or heading to a casino or a restaurant.
The Cordish Art Collection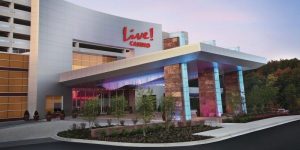 Live! Casino and Hotel and Cordish Companies recently announced that the Cordish Art Collection would be available for the public to view at Live! Hotel. There are works by Charlie Ahn, Andy Warhol, Jennifer Steinkamp, Not Vital and Nick Cave, among other artists who are known around the world.
Suzi Cordish is head of the project, and she has served as a member on the National Board of the Smithsonian Institution and as president of the Board of Creative Capital Foundation. She had a vision for the exhibit designed especially for hotel guests and curated a fine collection of photos, prints and sculptures. Lights and mirrors are part of some of the sculptures, and there are even collages featuring various textures and colors for a sensory experience that hotel patrons won't soon forget.
International Hotel Casino and Tower Suites Art Galleries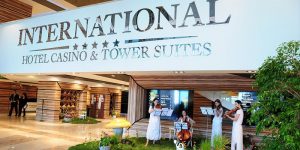 This collection of art galleries is in Bulgaria and can easily serve as one of the most fascinating attractions while you're visiting the country.
The Varna City Art Gallery, which features the works of Boris Georgiev, is housed in a building that was once a high school and was built in the Gothic Revival style of the 19th century. The gallery is named for Georgiev, a painter who was born in Varna and lived from 1888 to 1962. There are several art pieces from the 20th century in the museum, including exhibits featuring both local Bulgarian artists and authors as well as artists from other countries. On the third floor of the gallery, you can see plays and concerts, and there are also readings from notable literary works.
The Graffit Gallery is also on the International Hotel Casino property, and features a collection of contemporary art. The exhibits you'll see in this gallery are well versed in current artistic trends and use a significant amount of technology to showcase a myriad of feelings and philosophies. You'll see stunning photos, as well as paintings and sculptures that express tried and true artistic convention in innovative ways.
You can also visit Cavalet Gallery, which is a successor of one of northeastern Bulgaria's first private art galleries. The gallery is actually in a house that is 100 years old, but you can see conventional, modern and traditional Bulgarian art, as well as art from all over the world. The artists who have the honor of having their works featured here are among the most acclaimed creators in the world.
Largo Art Gallery is also part of the International Hotel Casino property. Artists from all over the country have their work featured there, and there are a number of young artists from the National School of Arts who exhibit their work on the campus.
Disclaimer: All images are copyright to their respective owners and are used by USA Online Casino for informational purposes only.