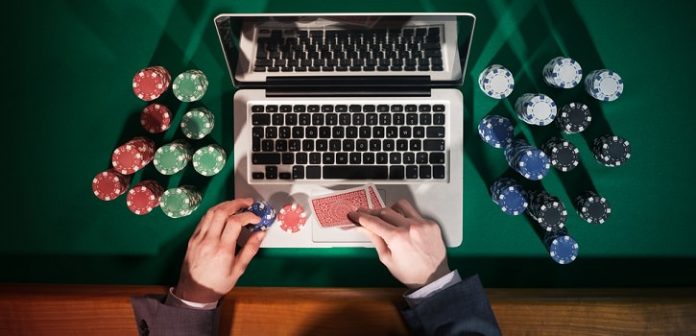 Introduction
You have spent thousands of hours online on gaming websites, and you have become a master at gambling online, earning a ton of prizes and rewards. You start thinking to yourself, "How can I make even more money through gambling than I already make?" One possible solution is by opening your own online casino company, especially if you or your friends are tech-savvy. However, depending on where you live, this may not be possible. The United States has a law, the Unlawful Internet Gambling Enforcement Act of 2006, that does not allow collecting bets or wagers online, and this limits many online casinos from operating. That doesn't mean you are out of the game, though. You can choose a different country to open your online casino in and incorporate. Several Americans have made fortunes operating online gaming businesses in other countries.
Think you want to take a dive into the world of online gaming? Here are a few countries that will allow you to open an online casino, for a fee, of course. Most Internet gaming companies are offshore because the activity is not frowned upon, and countries that allow offshore gaming require a fee that ranges from several thousands of dollars to hundreds of thousands of dollars.

Antigua and Barbuda
Located in the West Indies between the Caribbean Sea and the Atlantic Ocean, Antigua and Barbuda are two islands with one government. It is one of the oldest island nations to welcome gaming as an addition to the tourist trade. The majority of the citizens are employed either in tourism, gaming or in money services, which work with the online gaming trade. The fact that Antigua and Barbuda jumped on the online casino bandwagon practically before anyone else may be the reason the fees for licenses are so high. It costs approximately $15,000 to apply for an online casino license and an additional $100,000 each year as an annual licensing fee. In addition, you will have to leave $100,000 in reserve as security for your online players. There are two types of licenses available in the country: one for online casinos and the other for sportsbooks. It usually takes about 60 days for the application to be approved. The country has a couple of other rules you need to be aware of. First, you must pay for your casino to be monitored by the government for signs of illegal activity and cheating by the house. This costs $25,000 a year. You also have to have a warning label on your website that discusses the problems of a gambling addiction, and how gamblers can contact organizations to get help.
Curacao
If Antigua and Barbuda have one of the most expensive licenses for online gaming operations, Curacao has one of the least expensive. The island nation is part of the Lesser Antilles, in the Dutch area of the Caribbean, and is very close to Venezuela. As with Antigua and Barbuda, the island makes most of its money through tourism. However, the country has also taken advantage of its offshore locations to open its territory for online casinos. The application fee is about $2,300, and the country charges a monthly fee of $1,700. The application process itself takes about six weeks. You can apply for a master's license, which covers all forms of gaming, as well as software for gaming and gaming products. If you are not sure you want to acquire a master's license, you can get a sublicense, and work under another gaming company that has a master's license. In addition, if you start a gaming company in another country and you want to apply for permission to extend your business into Curacao, you can do that for a minimal fee. In addition, Curacao offers an amazingly low 2 percent corporate tax and no tax at all on large-scale betting. That means you get to keep more of your money.
Malta
If you want to establish your online casino business closer to European gamers, you may want to apply for an online casino gaming license in Malta. Malta is an island in the Mediterranean Sea, between Sicily and North Africa. Malta has all the advantages of being in the European Union. It has access to the European countries, and its casino licenses are relatively cheap. However, the largest obstacle to running an online casino in Malta is the length of time it takes to get a license – it could take several months. The application fee for a license in Malta is $2,700, and the annual fee for operating an online casino is about $9,800.
The taxes on gambling licenses in Malta, as well as the time it takes to get a license, varies by the type of license. If you want to operate an online casino, you will need a Class 1 license. To even qualify for a Class 1 license, you must be able to invest $100,000 as a retainer in the country. For a Class 1 license, the gaming taxes are about $5,400 per month for the first six months, and, then, $8,100 each month after that. The months-long application process includes five different stages and included in these stages are audits of your business. You also have to give the government personal and financial information, as well as a business plan with marketing strategies. You must also allow your casino gaming software to be checked and tested before you can officially open for business.
Montenegro
Montenegro is a country that used to be a part of the former Yugoslavia. While Malta requires an extensive fee and a large security deposit, Montenegro promises a speedy license process and a fairly reasonable all-in-one service application fee, which includes operational and administrative costs. The package is $29,000 for the first year and $17,000 for each year after that. Applying for a license is very fast — faster than any other country on the list. There is no minimum requirement for capital for a security deposit, and the corporate and personal taxes are a low 9 percent.
Isle of Man
The Isle of Man, which sits between England and Ireland in the Irish Sea, is also a place where many online casinos operate, especially if you want access to the United Kingdom and Ireland. There are three different kinds of licenses available for online gaming on the Isle of Man: a network services license, a full license, and a sublicense. You would want to purchase a network services license if you plan to operate more than one online casino on the island. A full license allows you to operate one online casino, and a sublicense allows you to partner with another business that already has a license. The license costs $5,800 for an application fee and an annual fee of $41,000. The process takes about three months to complete. The business must be registered on the island. There is no corporate tax rate, but there is a gambling tax, from .1 percent to 1.5 percent, with the higher rate charged depending on the profits you get from your casino.
Whether you decide to get your license in Curacao or on the Isle of Man, if you register properly and attract a following, you will be poised to be an overseas success story.
Disclaimer: All images are copyright to their respective owners and are used by Top Casino Picks for informational purposes only.