Our lives are pretty busy, and most of us have pretty full schedules. However, with the advancement of technology, we can still watch our favorite shows and even listen to audiobooks while you're busy doing other things. As an example, you could be preparing projects for work, running errands or studying for an exam. There are games you can play when you have a few free minutes of time. You could be waiting in line, taking a lunch break or simply taking a few minutes to step away from the computer screen. Some of these games can also make you more alert and boost your brain power. Here are a few games you can play, even when you're on the go.
Stardew Valley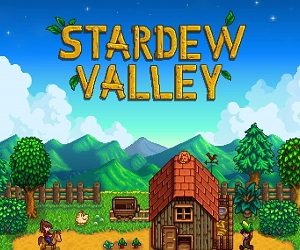 Most games require your undivided attention in order for you to reach new levels. However, Stardew Valley disregards this so you can relax while you play the game. This farming game allows you to play in a way that suits you. You get a virtual farm and you manage the land the way you want. Stardew Valley allows you to grow crops and raise a variety of animals. You can even ignore the farm and take advantage of the caves nearby to go mining. As you progress in the game, you'll build relationships with other town members. There's even the option to meet someone near the farm, fall in love, and get married. The only thing that prompts you to keep up with the pace of the game is the changing of the seasons. This allows you to stop the game when you like. To save your progress, be sure to "go to bed" in the game at the end of each day before turning off your game console.
The Binding of Isaac
This game has been around for years on several gaming platforms. The game highlights Isaac's nightmares. Isaac is a child and navigates through dungeons in his dreams. Since you're playing as Isaac, you'll have to defeat monsters and dodge bullets. It's easy to breeze through the levels pretty fast, or you can pause and explore each of the game settings in more detail. Each level has a different meaning, so you'll have a new experience every time you play the game.
Rocket League
If you love soccer and car racing, you'll love how these two activities are combined in the game Rocket League. You'll play as a car instead of a conventional soccer player, but you're in a setting that is similar to a soccer field. You'll have to jump, ram, and drive a vehicle-sized ball into your opponent's goal space to win. Of course, you'll bump into the opposing goal sometimes, but this will improve once you become more skilled. Rocket League is both an individual and multi-player game. The rounds last between 5 and 10 minutes, so you can play casually while you're completing other tasks.
Mario Kart 8 Deluxe
This game is programmed for Nintendo Switch, and features many of the characters gamers have come to know and love. Mario Kart was initially released on Wii U, so it's been around for a while and is a fan favorite. Mario Kart 8 Deluxe is a grand prix race that includes four races. You can also complete the individual races in just a few minutes. The game allows you to pause or start over in between races. There are also boosts you can unlock, such as tires, cars, and parachutes. So, when you have free time, you can rack up rewards. The game doesn't take lots of brain power, since the tracks and characters are unlocked at the start of the game.
Overcooked
If you've worked as a server, hostess or cook before, you know how busy and fast-paced the restaurant industry can be. If you're not familiar with this line of work, Overcooked is probably a great game to try. During this game, you'll be the chef. Overcooked allows you to chop and prep ingredients, cook entrees, serve them, and wash the dishes. It's easier to manage the chaos of the virtual restaurant by playing with friends. Multiple players can join the game at the start of each level, and the levels are just a few minutes long. Or, you can play Overcooked by yourself to calm your mind or pass the time when you're running errands. There are several chef characters to choose from, and when you play alone, you'll control the whole kitchen. The game can be soothing for people who enjoy creating order in a busy environment.
Juice Jam/Cookie Jam
These games, distributed by Jam City, can be played on the computer or downloaded as an app for the phone or tablet. Juice Jam is a matching game that prompts players to match at least three of the same fruits together to collect points. There are also ways to match four and five fruits together for more points. Special features like column blasters allow you to get rid of entire rows so you can gain points faster. There are a number of scenarios on each level as well, such as clearing away icicles to reveal popsicles or collecting fruit to feed one of the Juice Jam characters. Cookie Jam has a similar premise, but you'll be matching rows of shapes, chocolates, and pastries to complete a recipe. Cookie Jam also prompts you to collect waffle cones to reveal more shapes that can be formed into rows. These Jam City games are great for your commute to work if you're not driving. Or, you can play the games while listening to online school or work presentations.
Thumper
If you're into rhythm games and runners, Thumper is a great choice. In this game, you're a metal vessel gliding on a hot wheels track. You'll bounce against railings and hit obstacles and press buttons in rhythm with music. When you stay on beat, you'll avoid hitting things that will impede your progress. The game can be rather soothing and gives your mind something fun to focus on while you're completing other tasks.
Solitaire Deluxe
There was a time when mobile devices came with a built-in Solitaire game. Many card game enthusiasts played the game for hours. The game has been updated with new levels and a more advanced look. Solitaire Deluxe allows you to play this classic card game in 16 ways. Of course, this is a game you play by yourself, but it is a lot of fun, and you can enjoy it wherever you are. When you download the app, you'll learn how to play Solitaire Deluxe in a variety of ways through tutorials that are easy to understand.
Breath of the Wild/Skyrim
You likely have this game if you own a Nintendo Switch. Skyrim is another popular Switch game, and both are great for playing when you don't have time to focus all your attention on playing. Both of the games have elaborate virtual worlds that allow you to solve puzzles. You can also fight and defeat monsters and participate in quests to beat levels. Each of these games has elaborate story lines, and it's easy to get invested in the story for hours at a time. However, this doesn't interfere with your ability to play the games casually. There are several mini tasks and smaller quests to complete in between doing major things like taking down cities and slaying dragons.
Disclaimer: All images are copyright to their respective owners and are used by USA Online Casino for informational purposes only.