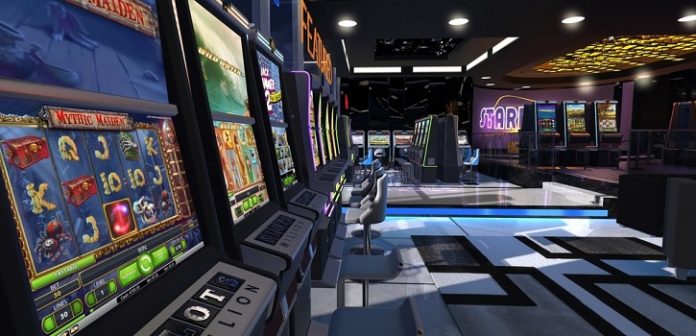 Many people consider virtual reality to be new technology. But it has been around for a few years in gaming. Theaters began experimenting with virtual reality in the 1950s when moviegoers wore those funny-colored 3-D glasses to watch movies.
Virtual reality slowly began to make its way into society through technology and design. Video games have used virtual reality for the last 10 years. Until now, however, there have not been any good casino games to try.
Not sure where to start looking? We have some suggestions for the best virtual reality slots in 2019.
What is Virtual Reality?
Virtual reality is a "reality" that its designers created to allow people to experience different scenarios. They can experience a virtual world through the use of headsets. Because technology continues to improve, virtual reality is becoming more and more "real." Gaming companies have been adapting headsets to work with their gaming consoles. The key to virtual reality is that players feel immersed in the game. The more real it feels, the more they are able to enjoy it.
Virtual Casino Games
Game developers have been laboring to bring virtual reality to casino games. However, customers of casinos have been slow to adopt them. Many customers believe the VR games on the market do not provide players with the feel of a casino. This is important because virtual reality customers want to have the experience of a casino in their living rooms. Gradually, however, developers have been moving toward a real casino feel. Riftsino, an early version of a casino, allowed customers to walk through the casino and try out some games. The casino included slot machines, as well as roulette, craps, and blackjack. However, the early casino versions did not allow players to play with real money.
The makers of Oculus Rift encouraged casino play packages with real money betting. The first company to include real money play with its video games was SlotsMillion. This slot game company launched a casino with 40 games and real money play. Clients could choose the games they wanted to play.
Top VR Slots Games
Gonzo's Quest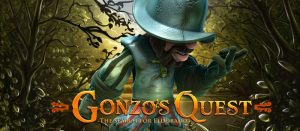 One of the most well-known games for slots in virtual reality is Gonzo's Quest. This slot game is popular in the United States and the United Kingdom. Gonzo is a Spanish conquistador who is looking for the famous but mysterious city of gold, El Dorado. The game has seven symbols for its reels: alligator, bird, fire, fish, health, moon, and snake. The question mark represents the wild card. Instead of spinning the reels, the game has an avalanche feature. Winning lines are exploding symbols. Also, the avalanche feature means players receive payment multiple times on a single spin. This is because the game replaces the symbols immediately after a win. There are bonus rounds as well.
While Gonzo's Quest has been around since 2010, the VR version has been out less than a year. Gamblers can play Gonzo's Quest on Samsung Gear VR, PlayStation VR or Oculus Rift.
SlotsMillion
Although SlotsMillion is one of the first VR casinos, many people still give it top marks. Now that you can actually play games for money, the company's games have become very popular. SlotsMillion has many choices — Rambo is one of its most popular games, for example. SlotsMillion not only gives players the feel of great slot games, but it has amped up the casino experience. Players are able to walk around the casino bar. They can meet other gamblers and interact with them. They can also walk around the casino floor and look at other people playing games. Players can immerse themselves in the game and feel like they are in Vegas at their favorite casinos.
Want to play SlotsMillion, the game that shares the company's name, but you don't have a VR console? Don't worry. You can play it on your computer as a 3-D version.
Jack and the Beanstalk Slot
NetEnt, a Swedish company, has made several casino games that have been well-received. However, its Jack and the Beanstalk slot game brings players to the next level. The game has a story, and there are elements of fantasy in it. It also has a creative design. Like many casino games found in Vegas, Jack and the Beanstalk is part slot game and part video game. Instead of the outside-the-game experience you get with SlotsMillion, Jack and the Beanstalk puts players in the game via virtual reality. Get ready to climb that beanstalk, grab the gold, and run away really fast. The company has other titles in 3-D and 2-D, but this is its best-known game.
In addition to Jack and the Beanstalk, NetEnt also has a Jack's World VR slot game. Jack's World has much the same format as Jack and the Beanstalk. The cartoon reality-type slot game is not as popular as Jack and the Beanstalk. However, it has started to gain some ground. Players who like to immerse themselves in the cartoon world would love either of these games.
Old School: Big Spin Slots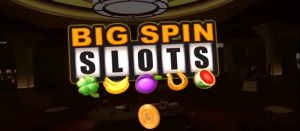 Players who really love the feel and look of those old-fashioned slot games will love the VR Big Spin Slots. The slot machines have the old-school levers that gave them the nickname one-armed bandits in the first place. Big Spin Slots offers all the old-school fun with a futuristic VR design. There are choices on the number of reels to a game. And, the game offers plenty of opportunities for bonus spins. This gives players a chance to win some big money. The game goes into celebration mode when players hit the jackpot. The company is looking into the possibility of moving into a progressive slot game. This would mean some players might win really big money moving forward.
The Future: Narcos: Mexico and Vikings Slots
NetEnt is really staking its claim on virtual reality slot machines. Two more of its games designed for the VR casino game field are on our list. "Narcos: Mexico" and "Vikings" are slot games that look amazing. Both are hit shows. One is on the History Channel and the other is on Netflix. Both are getting new worlds created for them by NetEnt.
As with the other NetEnt games, both of these virtual reality slot games will immerse players in realistic settings. Players will feel like they are in the shows themselves.
Are you a VR nut or a newly minted VR person? Then, try your hand at some of these virtual reality slot games. You will want to try out more than one, so take advantage of free games and free bonus cash. Virtual reality is a somewhat new technology. Therefore, you may have to wait a while before you can experience your favorite slot game in VR. However, the technology continues to improve gaming, and slot games are quickly becoming popular. Who knows? You may find your favorite show, such as Breaking Bad or Westworld, in the virtual world before you know it. While you are waiting, you will want to try your hand at virtual slots. You may decide your next trip to Vegas can be in your living room and save yourself the hotel bill.
Disclaimer: All images are copyright to their respective owners and are used by USA Online Casino for informational purposes only.