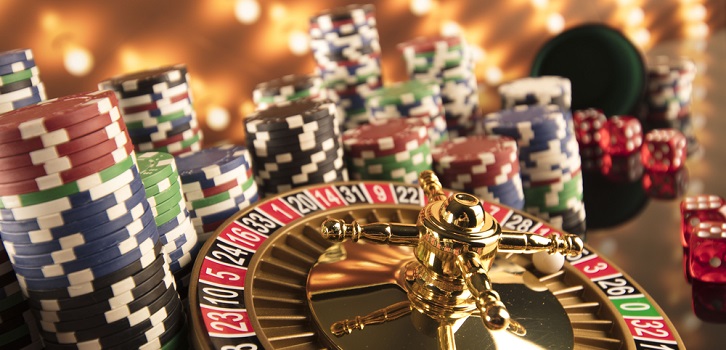 When you play the stock market, you are always looking to play the advantage, so that you can profit from playing the odds. Sometimes, you have the opportunity to win big, but other times, you can lose. The casino growth market is much the same way. At the beginning of the year, no one is quite sure how the market is going to go for the upcoming year.
However, there are some signs that several markets are set to grow larger in 2019, and if you are looking for places to invest your money, you may want to check these out. If the casino market goes as predicted, these growth markets are set to explode in the New Year.
Hospitality and Gaming are Intertwined More Than Ever
Research into the casino market has indicated that one area where the growth markets are expected to continue to expand, not only in the United States, but worldwide as well, is in the area of hospitality and gaming. Increasingly, casinos are offering excursion packages, amenities such as beautiful pools, spas, and award-winning restaurants to lure crowds into the area. Excellent concert venues are also important for casino traffic. In other words, no matter if the customer is in Vegas, Vancouver, or Atlantic City, they will find entertainment and activities for themselves and their families.
Macau has also taken a cue from Las Vegas and other United States venues, and has begun offering children's entertainment, such as amusement parks and playgrounds close to casino areas. This is especially important for Macau, as they were previously only catering to high rollers who did not bring along the family. The peninsula is hoping to reap the benefits of family friendly activities.
Additional Draws for Casinos
In addition to adding attractions to their casinos and racetracks, many states are looking at online gambling as a way to allow more people to play their casino games without ever stepping foot in the casino. Online gaming is gradually gaining traction within casinos, as well as states. In fact, states such as Pennsylvania and New Jersey have gradually gained traction within the casino community. In these two states, people can play casino games in the comfort of their homes. This trend will continue, especially with younger generations, who do not always want to visit casinos, but still want to gamble.
Increased Use of Gambling Apps
In addition to the use of online gambling, increasingly the trend is to use gambling apps to play on mobile devices. Not only is this a trend in the United States, but it is also a trend worldwide. The app market for gambling is expected to explode in 2019. Increasingly, states are allowing mobile gaming in their jurisdictions. However, there are also hundreds of gambling apps that allow people to gamble for prizes rather than money. These apps are extremely popular, especially when the prizes can be changed in for money. Some of the gambling apps also are using gift cards to pay off winners. In addition, there are gambling apps, operating offshore, that allow Americans to gamble and win money. These applications are not regulated, which means that while many people are gambling and receiving winnings, other gamblers do not receive their winnings due to fraud. There has been a push lately to have states where gambling is legal to create their own apps so that the state can get tax revenue and consumers can be protected.
Social Gambling
Along with the notion of gambling applications are the relatively new phenomena of social gambling. While gambling on social media has been around for a few years, the medium is set to explode in 2019. People enjoy gambling in social media, especially when users can interact with each other through gambling. Some of the newest social media application offer tournaments as well.
Many of the social gambling sites get customers to play their games because they are free to play. The gambling apps instead rely on in-app purchases and advanced features that customers must pay for in order to continue to play or to help them win. In-app gaming purchases for gambling are also set to explode in 2019, but caution. There are some mumblings about government regulation for in-app purchases, especially regarding loot boxes in games.
Sports Gambling
It should be no surprise that sports gambling is set to be huge in 2019. While sports gambling have been legal in Western Europe, the United Kingdom and Australia for decades, the only place where single sports gaming was legal was Nevada. However, the state of New Jersey sued the United States government to get the right to have legalized sports gambling. The state argued that the federal government did not have a right to regulate gambling in states because the federal government only has the right to regulate commerce across state lines. The state of New Jersey argued that their gambling commerce only occurred in the state. The Court agreed, and decided that states could decide for themselves whether or not to legalize sports gambling. Since the Supreme Court ruling in May, several states have legalized sports gambling. Mississippi, Pennsylvania, West Virginia, Delaware, Rhode Island, Nevada, and New Jersey currently have sports gambling. However, other states are expected to take up the issue of sports gambling in their legislative sessions, most of which start this month. Expert's state they expect that sports gambling will be in at least 20 states by 2020. It is widely expected that sports gaming will eventually make it into every state that has a casino or a racetrack, which means up to 40 states could have sports gambling. Economists note that the increase in sports gambling could mean an additional $100 billion dollars spent in states where sports gambling are legalized.
The Movement Towards the Racino and the Mini-Casino
Nearly all of the casinos in Las Vegas are luxury hotels with beautiful restaurants and spas, as well as amazing pools and fabulous shows. While many people love them, there are some people who are looking for a cheaper, more accessible alternative. In addition, gambling in states without a large casino presence, such as in the Midwest and the South, do not rely on huge restaurants and shows. Increasingly, these states are opting for small "mini-casinos" at restaurants and bars. Racinos, which have a blend of racetracks and casinos, are also successful, because they combine sports gambling and casino play. The trend seems to be there will be an increase in the amount of mini-casinos and racinos in the Midwest and South.
As the nature of gambling changes, so does the way that gambling is marketed. Increasingly, customers are wooed to gambling via social media, and in both mobile and online applications. Gambling is touted through social media outlets such as Facebook, Twitter, Snapchat, and Instagram. The trend towards advertising on social media is expected to continue into 2020 and beyond. This is especially true with the increasing popularity of Twitch, an online streaming platform that allows gamers and gamblers to stream their play. Companies also advertise in the medium.
While it is not certain what will happen with gambling in the future, what is certain is the growth of the industry. No matter what form it takes, gambling is expected to grow substantially in the coming year.
Disclaimer: All images are copyright to their respective owners and are used by USA Online Casino for informational purposes only.