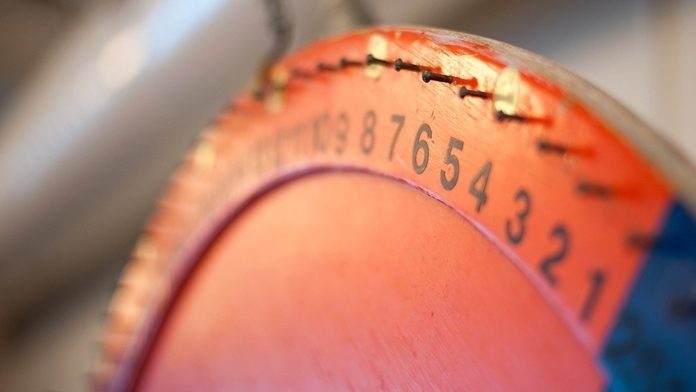 Although investment may seem like the obvious smart way of increasing your wealth, some people are lucky enough to become multimillionaires overnight by just buying a lottery ticket. With Powerball and Mega Millions lotteries promising enormous, life-changing sums of money to anyone who cares to spend $2, it's no wonder that more people are playing the lottery than ever before.
Lotteries have been around for centuries. In fact, the first known lotteries took place in ancient Rome. Augustus Caesar came up with the idea of creating a lottery to raise revenue. In fact, the Romans had a particular fascination with lotteries. Emperor Elagabalus released tickets into crowds using catapults, as well as live snakes, dead animals, and even death sentences. It is no wonder that he ended up being assassinated when he was just 18!
Even the Founding Fathers loved the lottery and used it for personal and political gains. Thomas Jefferson set up a lottery so he could pay off money that he owed. Benjamin Franklin used revenues from lotteries to buy a cannon to protect Philadelphia, while lottery tickets that held George Washington's signature sold for the astronomical sum of $13,500 a few years ago.
We can see that lotteries have been popular for centuries, despite the fact the odds are stacked against anyone winning a jackpot that would change his or her life forever. However low the odds, the very fact that some people do win life-changing sums is enough to persuade thousands of people to part with small amounts of money in an attempt to change their small change into millions of dollars in the bank.
So, just how large have the biggest jackpot wins in history been? Here, we look at some of the largest amounts won in lotteries in the United States and around the world.

$758.7 million – Powerball
Game: Powerball
Date: August 23, 2017
Winner: Mavis Wanczyk
The biggest lottery win to date went to lucky hospital worker Mavis Wanczyk from Massachusetts in August 2016. Scooping the biggest single-ticket prize to ever have been won in the entire history of the U.S. lottery, she immediately called her employer to say she would be resigning straight away as soon as she heard the news that the $758.7 million Powerball jackpot was all hers.
Wancyzk was given the choice between taking a lump sum of $336 million after paying taxes or taking a gradual payout spread over decades. She opted for the one-off payment, and that took her personal net worth to more than the value of some of the world's smallest countries, such as Micronesia, which only has a GDP of $322 million!
Having purchased five tickets from the Pride Market in Chicopee, the winning one was the ticket that used the birthdates of family members as its numbers. Her win is the biggest ever to be won with just one ticket and is the second biggest prize ever to be won in the U.S. lottery, with only a January 2016 $1.6 billion Powerball prize, which was shared between three winners, ahead of it.
"Last night I didn't feel like I won. Today as I'm driving here I'm like, 'This can't be true. This can't be.' And now it's like 'Ahhh, I'm a winner' … I'm scared, but I'll be okay."

Mavis Wanczyk
$1.586 Million – Powerball
Game: Powerball
Date: January 13, 2016
Winners: Mae and Marvin Acosta, John and Lisa Robinson, Maureen Smith
The Powerball lottery from Jan. 13, 2016, holds the title of being the biggest prize in history, although the total jackpot of $1.586 million was shared between three winners.
Lisa and John Robinson of Tennessee, Mae and Marvin Acosta from California, and David Kaltschmidt and Maureen Smith of Florida were all given the choice of taking $327.8 million as a lump sum or around $533 million before taxes in installments.
"We are thankful and blessed for the rare gift that has been placed in our care"

Mae and Marvin Acosta
$656 Million – Mega Millions
Game: Mega Millions
Date: March 30, 2012
Winners: Merle and Patricia Butler, Anonymous, "The Three Amigos"
In March 2012, Merle and Patricia Butler, along with two anonymous winners, one from Kansas and a group of school employees who took the name "The Three Amigos," scooped the Mega Millions lottery jackpot, which stood at $656 million. Each claimed $218.6 million in winnings.
"We are just everyday people who have worked hard all our life…We just happened to hit it big,"

Merle Butler
$648 Million – Mega Millions
Game: Mega Millions
Date: December 17, 2013
Winners: Steve Tran, Ira Curry
The Mega Millions lottery in December 2013 was won by Steve Tran from California and Ira Curry from Georgia. Both took home lump sums of $173 million. Curry's ticket was purchased at the last minute, and she used the number 7, her lucky number, together with the birthdates of some family members. Another beneficiary of the win was Jennifer's Gift Shop, which was awarded $1 million for being the location where Tran had bought his winning ticket.
"I hit the jackpot. I don't think I'm going to come in to work today, tomorrow, or ever."

Steve Tran
$590.5 Million – Powerball
Game: Powerball
Date: May 18, 2013
Winner: Gloria Mackenzie
Gloria Mackenzie from Florida won a $590 million jackpot in May 2013 on Powerball. At that time, it was the largest sum to have ever been won by a single ticket. She took the lump sum option, receiving $370 million before taxes.
"While in line at Publix, another lottery player was kind enough to let me go ahead of them in line to purchase the winning quick-pick ticket."

Gloria Mackenzie
$587.5 Million – Powerball
Game: Powerball
Date: November 28, 2012
Winners: Matthew Good, Cindy and Mark Hill
In November 2012, Mark and Cindy Hill received a check for their share of the winnings when they held one of the winning tickets for the Powerball lottery. The total jackpot was $293.7 million and was shared with Matthew Good from Arizona.
"God blessed my wife and I with this windfall."

Mark Hill
$564 Million – Powerball
Game: Powerball
Date: February 11, 2015
Winners: Marie Holmes, Anonymous.
On Feb. 11, 2015, the $564 million jackpot for the Powerball was shared between three players – one anonymous winner from Puerto Rico, a trust in Texas, and Marie Holmes from North Carolina.
"It's not going to change the person that I am, but it is going to change our situation,"

Marie Holmes
Other Lottery Wins from Around the World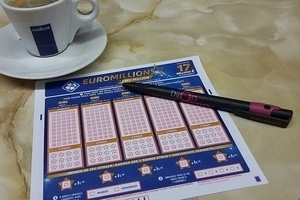 Although the biggest lottery wins in the world are from the United States, there have still been some pretty impressive winnings for players in other countries. One of the added advantages of playing the lottery in Europe, for example, is there are no taxes imposed on the winnings, which means that winners get to keep every penny of their jackpot.
The biggest lottery win in Europe was won in July 2011. The Euromillions jackpot, which stood at £161.7 million, was scooped up by a Scottish couple, with another couple from the United Kingdom claiming the second largest prize – £148 million.
The largest prize ever won in the EuroJackpot lottery was €90 Million – the maximum sum that is able to be won in that lottery. In its history, there have been three different times in which €90 million jackpots have been one. The first two winning tickets were bought in Germany and the Czech Republic, with the third being shared between five winners who were in Denmark, the Netherlands, and Germany. EuroJackpot tickets are available for purchase in 17 different European countries.
There are many other lotteries around the world that also offer lucrative winnings. Some examples include the SuperEnaLotto jackpot from 2010, which stood at €177.7 million; the German lotto €45.4 million jackpot, which was won by three people; and the £66 million U.K. lottery jackpot, which was shared by two winners. The El Gordo jackpot in Spain is well-known for being huge. However, in general, the total is almost always shared between winners at all tiers, meaning the highest amount for El Gordo ever to have been won stands at just €4 million. In Australia, the highest Oz Lotto jackpot ever was AUD $122 million in 2012, although this was shared between four people, and, in Asia, the largest Hong Kong Mark 6 jackpot to date was just more than £13 million.
Now that we have looked at all these enormous cash prizes, are you ready to go out and buy a lottery ticket this weekend?