If you have been watching the news lately, you may have seen a disturbing trend. In Canada, a money-laundering scandal has engulfed several casinos in the country. Dealers and bosses have been accused of taking large sums of money from criminal gangs and "washing it." In addition, there have been several instances of gamblers trying to cheat casinos out of their perceived winnings, which usually lead to arrests. Winning gamblers have also been robbed on their way out of casinos as well, which leads to problems for the gambler as well as for the casino.
In addition to crimes, there are also technical glitches that make cashing out at a casino difficult. ATM machines go down. Computer systems that regulate transactions go down as well. There are power outages that trip up the money exchange system—little problems can lead to big headaches for customers and casinos.
All of these problems within casinos could be fixed with the cashless casino idea. Rather than having to carry cash everywhere, future gamblers may just have to use a small card or even a fingerprint to access their money and receive payment into their accounts electronically. This cashless casino strategy is called blockchain, and there are several advantages to it.
What is Blockchain?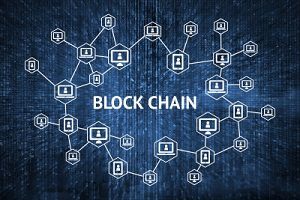 Blockchain is a computerized ledger system. This means that all transactions take place electronically. Each entry is entered onto the ledger for everyone to see. No matter whether the entry is to put money into an account, take money out of an account, or transfer money, the ledger records it.
Blockchain was originally designed for two reasons. First, it was designed to eliminate accounting errors, and make transactions transparent. Second, it was to disrupt the banking system, so that more people had access to money at all times without needing a bank.
Why Blockchain is Good for Gambling
There are many reasons why blockchain is good for gambling, and could work to make gambling a cashless system.
Blockchain Prevents Cheating
One of the major arguments about casino gambling is that the system is rigged on both sides. This means that not only is it easy for casinos to cheat the players, it is also easy for players to cheat the casino. One way to prevent this double cheating is to make transactions seamless and traceable, which are what blockchain technology, does. Because all transactions are viewable by everyone, blockchain technology adds a layer of security—not only for the gamblers, but for the casinos as well. Blockchain technology makes it very difficult to cheat.
Security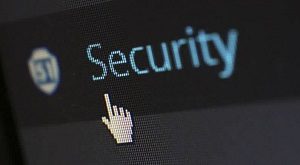 Not only is blockchain technology good for transparency purposes, but it is also secure. Robbing someone of their winnings when they put money in their wallet is very easy. Robbing someone of their winnings in a digital wallet is very difficult. To access winning money in your digital wallet, you must have the wallet and the keys. That means it is difficult to commit theft of currency in a digital wallet.
To illustrate this point, you only have to look at the news. An entrepreneur of a cryptocurrency company died unexpectedly in India building houses for the poor. He left thousands of digital wallets of his customers within his company without a master key. Only he knew the code. Until someone can find where he wrote the code down, or figure the code out, no one can access wallets. This means that over $170 million in electronic funds are locked in the electronic bank. While this is a terrible example, and represents the importance of needing a backup for everything, it also shows how secure these wallets are.
Seamless Bets
Rather than needing to wait for currency to hit their customer's bank account, cashless casinos can take advantage of seamless transactions through blockchain. In addition, payouts for bets are also seamless. Casinos can double-check their transactions any time they want, because all transactions are instant and traced. Taxes can also be automatically taken out through the system, and put into a different ledger by the casino so that they can pay state taxes.
Because all transactions are encrypted and put into a register, all bets that are accepted by the casino are recorded and managed instantaneously.
Blockchain/Cashless Already Have Success with Casinos
One of the first uses of blockchain/cashless systems was in gambling. Gaming websites quickly adapted to the blockchain system for a couple of reasons. It was easy to use for everyone. It meant that in places where online gambling is illegal, people on the blockchain could remain anonymous. This is because their only identification number is an email address provided to them by the system.
Because online gaming platforms were some of the first businesses to accept blockchain and cashless systems, it means that the websites have years of history behind them. The kinks and bugs present in the system have already been worked out. In addition, blockchain has been judged reliable by gambling platforms around the world.
The New Era of Gambling Online
Cashless systems are only expected to grow this year and next year. There are several reasons people are opting to go cashless. First, people are increasingly reluctant to carry their wallets and purses because it is more convenient to travel without them. Because everyone uses a phone, cashless systems have been incorporated into phone technology so that the only piece of equipment a customer needs is their phone or their smartwatch.
This means that for casinos, customers have several options with regard to cashless purchases or gambling. Customers could choose to gamble online or via mobile gambling sites or apps. Several states already have mobile or online systems in place for gamblers. Adding cashless payment systems to these websites is simple, especially if cryptocurrency options are added.
While electronic businesses were the first businesses to offer cashless options, physical casinos are also looking for ways to incorporate cashless systems into their plans.
Last year, a cash register company moved into next-generation payment systems for gaming. They have incorporated cashless kiosks to load money onto a player's card at some casinos in the United States. They have also found ways for customers to move their digital wallets to use within the online casino setting. The company has contracts with clients all over the United States, in order to facilitate cashless casino systems. Many customers want to be able to move from casino to casino depending on their needs. For example, some customers gamble on vacation, and want to take their wallets with them electronically as they gamble. Other customers only like to gamble in one casino all over the country, and want to transfer their money from casino to casino. Cashless systems can accommodate both customers.
It is only a matter of time before cashless payment systems become the norm all over the country. Casinos are no exception. The cashless payment system means that customers will be able to see where their money went in the casino, accept payouts, and pay taxes before they leave the casino. They can also check that the casino is playing fairly. Their risk of robbery is also lowered, as all transactions are encrypted. In addition, customers could receive bonuses or extra cash loaded onto their casino account immediately—no waiting. Who wouldn't want to take advantage of a cashless world?
Disclaimer: All images are copyright to their respective owners and are used by USA Online Casino for informational purposes only.