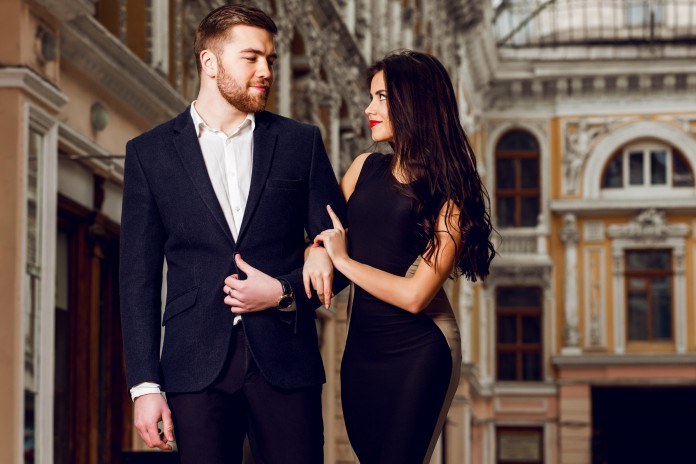 Every once in a while, we all need a break from the norm – a chance to bypass the typical dinner-and-a-movie Saturday night and break the mold. It's these nights when a casino can be the perfect escape.
On top of the obvious fun of the gambling itself, a night at the casino carries another added perk: an opportunity to glam it up and tap into that little corner of your wardrobe that you can only use on the most exciting of occasions. Your casino attire is essential for blending into the casino crowd, getting access to the VIP areas and other parts of the casino complex you might want to visit, and, of course, giving you that extra zap of confidence, too.
Unfortunately, it's a bit more complicated than "Wear whatever makes you look your best." Every casino has a level of dress that it considers to be is appropriate. Here are a few tips to help you look like a winner when you step into that casino.

Check the Dress Code Before You Go
When they think of a casino, most people think of the high-end, fashion-forward casinos that are showcased in Las Vegas. While that is the norm in some cities, today there are also plenty of casual casinos, where a tailored suit or a sequined cocktail dress would make you stick out like a sore thumb. It's worth your time to do a little research ahead of time.
Some facilities may explain their dress codes on their website, but don't be shy about just picking up the phone and calling if you don't find the information you need. Most adults have had the frustration of looking up the dress code for an event or a restaurant, only to find something vague and incredibly subjective, so sometimes it's just better to talk to an actual human being.
If the casino has pictures of the facility on its website, these may provide some helpful clues, too. You can also feel free to check the casino's reviews or talk to someone you know who has visited the casino recently.
Consider the Time of Day for Your Casino Dress Code
In the same way that steakhouses have a more casual dress code and a lighter menu for lunch, the dress code for a casino tends to change based on the time of day. If you're heading out for a day trip, you'll be able to keep it a bit more low-key in your casino attire.
For instance, if the casino is a high-end one where you would probably wear a cocktail dress or a suit in the evening, business or business casual would be a safe bet for daytime dress. For men, business slacks or khakis with a polo shirt or a button-down shirt would generally be appropriate.
For women, the dress code would be similar – khakis or dress pants with a nice, dress-up top, or perhaps a sundress during the spring and summer. If you're heading to the casino for a night out, on the other hand, the dress code will be stepped up.
Given that your casino's dress code will depend on the time of day of your visit, there's another question: where is the line between day dress and night dress? Generally, the line is drawn at 6 p.m.
If you're making a weekend out of your trip and you're staying at a hotel, you might even consider heading to your room around this time to change into a fancier ensemble and refresh for the evening.
Classic Casino Dress Code for Men and Women
If you're planning to hit up one of the classic, high-end casinos that have made Las Vegas famous, you need to take it to the next level for your casino dress code. For the gentlemen, you can't beat a slim-fitting tailored suit. You can always impress with a classic black or gray and then add a high-end pop of color in your shirt, tie, or pocket square. Jeans are off-limits (yes, even fancy jeans that are free of holes and stains). You might be able to get away with just business slacks and a nicely pressed button-down shirt without the jacket.
For the ladies, a great cocktail dress is the perfect attire. Feel free to venture onto the sexy side, but keep it classy – you don't want to spend the entire evening adjusting your dress or feeling self-conscious. Pairing a knock-out cocktail dress with a hot pair of heels and some sparkly accessories is the perfect recipe for turning some heads (in a good way, of course).
Casual Casino Dress Code for Men and Women
If you're heading to a more low-key establishment, you can give a little more priority to comfort than to high fashion. Still, "casual" doesn't mean "anything goes." If you stroll in wearing sweatpants and a stained, hole-studded T-shirt, it doesn't just make you look like a slouch. It also conveys a lack of respect for the casino and the other guests. "Casual dress" can mean any number of dress levels, but at a minimum, wear well-fitting jeans (without holes or stains) and a shirt or top that flatters you and makes you look put-together.
Do's and Don'ts of Casino Apparel
Clearly, casino dress codes will vary from one occasion to the next. Here are a few quick do's and don'ts to keep you in line:
• DO chat with your friends, family members, or whoever else will be at the casino with you so you're all on the same page with the appropriate dress.
• DON'T wear stretch pants. Never stretch pants.
• DO wear layers. You never know what temperature the casino floor will be, and you want to be able to look appropriate no matter what the thermostat says. For instance, for ladies wearing a cocktail dress, bring a wrap or shawl that coordinates with your dress so, if you're cold, you don't need to do the walk of shame back to the coat check room and wear your parka all evening.
• DON'T wear tennis shoes. Even at a more casual casino, shoes can really define the sophistication of an outfit, so choose somewhat dressy shoes that go well with your apparel rather than tennis shoes.
• DON'T wear anything that makes it look like you're concealing your identity. Items like hats, obvious wigs, and sunglasses are immediate red flags for security, and, at the very least, you'll spend the evening being uncomfortably watched.
• DO bring some options if you're not sure what to expect from the dress code. For instance, men who expect a business casual setting should still bring a tie in case they arrive at a dressier environment, and, for women, a change of shoes or jewelry can quickly take an outfit a step up or down.
Whether you're making it a date night or an evening out with friends, a night at the casino has all the makings of an epic night. But, take it from us: if your casino attire is on point, you'll be able to leave your self-consciousness at the door and unleash your inner high roller. Take advantage of the tips above to make sure your casino attire is spot-on.