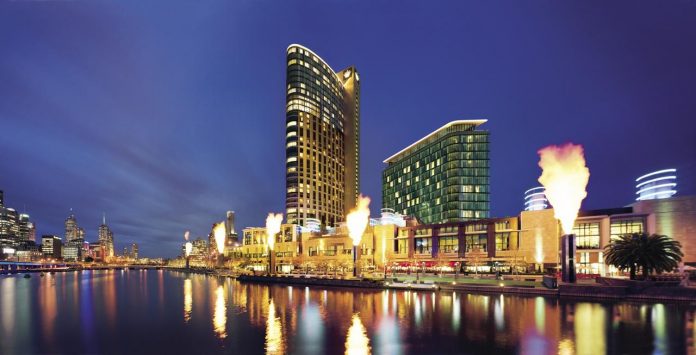 The Crown Casino in Melbourne has announced they will remain closed for another six weeks after a government announcement of a Stage 3 coronavirus lockdown.

COVID-19 Spike
Victoria Premier Daniel Andrews announced that Melbourne will reenter the Stage 3 lockdown after a spike in the number of coronavirus cases in the region. The state of Victoria, Australia, experienced 191 new positive COVID-19 cases in a single 24-hour period, the highest one-day total yet.
"We know we are on the cusp of something very, very bad," Andrews declared. "It is simply impossible with case rates at this level to suppress and contain this virus without taking significant steps."
Melbourne is Australia's second-largest city, so quarantine orders and government actions were swift. As a result, 5.2 million Victorians will face home lockdown for at least six weeks. They will only be able to leave home for food and essential goods as all non-essential businesses will be shuttered.
No Dice
Unfortunately for Crown Resorts, casinos fall under the non-essential business category. Crown Melbourne is the largest casino in Australia, raking in over AUD $3 billion last year. Crown also operates casinos in Melbourne and Perth. Crown Perth reopened on June 27, and has not experienced a spike in coronavirus cases.
Crown Melbourne takes the lion's share of profits for Crown Resorts at $1.5 billion, or 68.5% of the gross gaming revenue. Crown borrowed $700 million in June just to stay afloat during the pandemic. A Crown Resorts statement was issued after Andrews' lockdown order.
"Crown's first priority is the health and safety of its employees, guests, and the community," the statement said.
The reason for the lockdown in Victoria is the nature of the reported cases. In other parts of Australia, positive COVID-19 cases were traced to patients who had been abroad. But in Victoria, the sudden spike in the case number is related to community transmission.
New South Wales Premier Gladys Berejklian closed the border with Victoria in response to the surge in coronavirus infections. "What is occurring in Victoria has not yet occurred anywhere else in Australia," Berejiklian said. "It's a new part of the pandemic, and as such, it requires a new type of response."
Crown Resorts was under investigation for allegations of financial misconduct and ties to organized crime, but the Crown Inquiry was postponed during the pandemic.
Disclaimer: All images are copyright of their respective owners and are used by USA Online Casino for informational purposes only.