Businesses all over the world are advancing when it comes to technology, and the casino industry is using new technological developments to its advantage. One of the latest technology features in casinos face recognition. As with all aspects of technology, there are pros and cons when it comes to using facial recognition, and many casino owners and patrons have their concerns.
Facial recognition involves taking pictures of casino customers and comparing these images to photos that may be present in criminal files. This process became well publicized at Super Bowl XXXV, but it's been around for quite some time. Fans who flocked to Tampa's Raymond James Stadium for the Super Bowl had to have their images scanned before being able to enter the sports arena. Casinos have had this system in place for a while to accurately identify scam artists and those who have been banned from other casinos for cheating. As early as 2001, three of the popular casinos out of the twelve casinos in Atlantic City –Trump Plaza, Trump Marina, and Trump Taj Mahal – have used facial recognition as part of their surveillance, and since technology has advanced significantly since then, this form of customer identification has become even more common.
Surveillance directors have stated that being able to scan a patron's face and use the picture to determine if the person is a criminal can keep casinos from being taken advantage of. The media coverage concerning the technology at the Super Bowl has also made it more popular, especially since casino owners are starting to see the effectiveness of facial recognition.
However, everyone has not been in favor of the system. Some experts in civil liberties have presented the notion that this type of identification process infringes upon the privacy of casino customers. Technically, facial recognition and similar systems are not a violation of civil liberties, because the cameras are being used in a public place, and accurately identifying a criminal could benefit everyone in the gambling establishment. People have come to expect that cameras are rolling in a casino for general security purposes, but some gamblers become nervous and offended when they learn that the advanced system of facial recognition is being used. This nervousness is similar to the principle of being nervous about getting a medical examination, even if you are aware that you're in good health. The principle of being closely monitored tends to make people nervous immediately, but it can also significantly cut down on illegal casino practices.
Police officers and those who work in law enforcement, on the other hand, have defended this facial recognition process by stating that this is the same type of facial scanning that is used in financial institutions, department stores, and even some residential areas. The real reason behind the use of facial recognition should be to keep everyone in a facility safe and to make it clear whether someone entering the establishment has engaged in past criminal behavior that could be a threat to the well-being of owners and patrons.

The History of Face Recognition
Facial recognition is technically referred to as biometrics and was developed at the Massachusetts Institute of Technology (MIT). The scanning system focuses on the eyes of the person being scanned and transfers the picture of a human's face to the system in numeric code form. This number is what is used to compare the newly scanned image to other faces in the system.
The system was marketed to the public in 1996, and Trump Marina installed it the following year. Within three days of installation, the casino identified eight people who cheated at baccarat.
Use Facial Recognition Accurately
When facial recognition is used along with other surveillance cameras in a casino and the database of past cheaters, the system is able to accurately and quickly recognize someone who has previously scammed a casino. The scanning program can also reveal what the criminal's past offenses were and even provide information on accomplices in just a few seconds. Casino owners use this to see if people have been arrested for casino crimes or have been banned from a gambling establishment so that the proper actions can be taken to remove the cheater from the premises and prevent the casino and other gamblers from losing large sums of money that can be difficult to recover.
The pictures that go into the image database are provided to the casino by other gambling locations and law enforcement agencies. In some cases, organizations that sell cheater databases will provide casinos with the information they need to spot a scam artist quickly.
When a person walks into a casino, the image of the person is captured, and the picture is often moved to a second computer monitor. It is possible for the person operating the system to then type in category codes to describe the casino patron, such as race, gender, and age range. Other images in the system of people who also fit these descriptions will then appear on the screen and indicate whether the latest face scanned matches with any of the other images in the system. If there isn't an exact match, it is likely that the patron is "safe" and doesn't pose a threat to the casino. If there are some possible matches, casino owners can decide whether they want to throw the patron out immediately or closely monitor the patron to see if they are engaging in any illegal practices so that police can be contacted right away.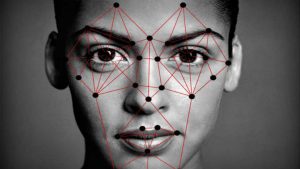 Companies who have access to biometric systems lease them to casinos, usually for a monthly fee. While it can cost gambling facilities several hundred dollars a month to use this service, it usually ends up being worthwhile, since the money spent on surveillance is much less than the money that scammers have the ability to take from a casino business. Casinos previously had a reputation for being low-technology, with a few cameras on site, a way to play back video of games, and a manual book for collecting mugshots. These low-technology strategies proved to be ineffective in many cases since by the time a casino owner goes through the mugshot book to determine if a patron is actually a criminal, the patron could have already collected the money from cheating or from an illicit deal and left the premises, making it more difficult for law enforcement to catch the thief and quickly prevent the process from happening again.
Macau, a casino hub in Asia, has also started using facial recognition as a way to identify casino patrons who go to the ATM while gambling. The cameras will check the cards that patrons are using to withdraw money and match the face of the customer with the name on the debit card. Macau has also had to deal with money laundering and wants to use the system to avoid this problem in the future. Facial recognition systems at ATMs could also reduce the risk of terrorism. The money authority for the country also revealed that it would reduce the amount that patrons are allowed to withdraw from the ATM for added security.
Overall, facial recognition has real benefits for owners of casinos; they can avoid the hassle of trying to recover thousands of dollars, and facial recognition keeps honest gamblers from unknowingly participating in financial schemes that could have far-reaching consequences.
Disclaimer: All images are copyright to their respective owners and are used by USA Online Casino for informational purposes only.