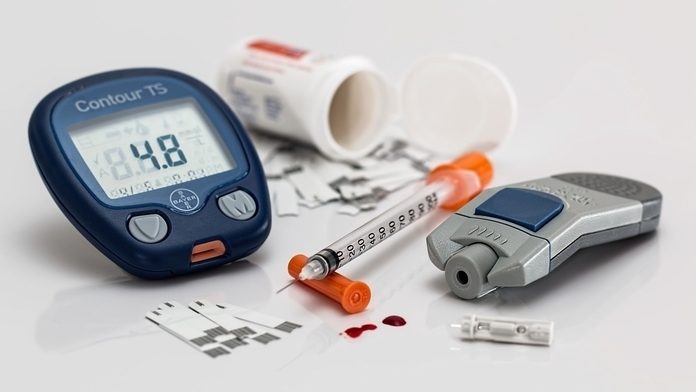 Technology has never been so advanced, and, with new and ever smaller computer chips under development and faster computing speeds, it is no wonder that so many areas of society have seen such rapid developments recently. Health care is one area in which there has been a lot of change over the last decade. Now, billions of patients look set to benefit from cutting-edge technologies that are transforming the ways in which health care is being delivered. There are five key areas in which innovations are being made. And, with the advances looking very promising, patients will very soon see the advantages when they visit their doctor's office or when they go to the hospital for treatment. Although they are currently expensive, once these technologies enter mainstream use, they will become affordable. With today's aging population, the new tools could have appeared on the scene just at the right time.

1 – Advances in Genomics
The first area in which advances are being made is in the field of genomics. In 2000, genetic researchers brought a revolution to modern medicine when, for the first time, they were able to produce a complete draft of the human genome. At the time, a customized DNA test for an individual would have been priced at more than $100 million. However, nowadays, the price has come down to just $1,000, or even less. This allows many people to discover whether they have inherited a disease so that they can obtain the right treatment before symptoms become evident and have the best possible chances of recovery.
While decoding the human genome was the beginning, gene therapy is the latest advance that shows impressive promise, especially when it comes to treating inherited conditions, such as hemophilia. With advances in gene editing, the possibilities of fighting cancer more effectively by altering genes on a cellular level become ever more likely. And, the new CRISPR system, which has its basis on a virus-killing defense mechanism that is found in bacteria offers greater flexibility, efficiency, and accuracy than the older techniques for gene editing.
2 – Innovations in Robotic Surgery
Another exciting technological innovation has been the advances made in robotic surgery, or, to give it its proper name, RAS. Robot-Assisted Surgery offers a number of benefits, including smoother and faster operations with more accurate incisions and reduced blood loss. While these androids are very expensive — they presently cost more than a million dollars — it is believed that because of their greater accuracy, the reduced cost of shorter stays in hospital and a reduced surgeon workload will reduce costs for hospitals in the long run. With advances in A.I. on the horizon, systems will eventually become even more accurate and faster for greater usage and lower costs.
3 – Prosthetics and Carebots
Similar to Robot-Assisted Surgery, but not exactly the same, the Carebot (or rehabilitation robot) has been designed to help older people in their own homes by assisting with bed access and dispensing of medications. At the moment, they are in use in Japan, and there is great potential to expand their use into the wider market in the United States. As the population is getting older and there are fewer health-care workers to go around, Carebots could be the way forward for our aging society. Not content with stopping at actual robots, the robotics market is also expanding into replacement limbs for those who have had to have an amputation or who were born without a functioning limb. Prompted mainly by injuries seen in U.S. troops, there has been considerable research carried out recently into computerized prosthetics. The most recent developments have included robotic arms that are able to be controlled solely by the human brain and a robotic hand that actually has a sense of touch.
4 – Video Call Consultations
Another way in which technology is moving health care forward is the ability to move the doctor's waiting room out of the office and into the patient's own home. It is becoming ever more likely that health-care professionals will be making more of their consultations with patients over video chat rather than inviting them into the office for an examination. Video calling allows doctors to diagnose conditions remotely and to prescribe medications without the need for the patient to come into the practice. This is ideal if he or she is suffering from an infectious condition or if the patient is unable to leave the house. It is an especially useful tool in the treatment of older people who are not able to get out and about easily, as well as in remote and rural communities with a lack of medical facilities. Hospitals may even be able to use a remote monitoring system by employing the use of biosensors and other similar tools, so hospital admissions can be reduced. Other uses for video include using it in surgical procedures as an educational tool for students worldwide to learn more about the practical elements involved in the operating room and to learn from top surgeons as they work without the need to physically be in the room.
5 – Virtual Reality in Health care
Although most of us associate virtual reality, or VR, with gaming, in fact, it could actually be adopted during surgical procedures. Currently, augmented and virtual reality are being developed for this purpose, and surgeons who wear AR high-tech goggles may very soon be able to layer CAT scans over bone for a greater accuracy during surgery or may be able to try out VR simulations risk-free to practice a procedure that they will be performing in real life – an especially vital tool in complex or uncommon operations.
Other Promising Developments
While these are the top five innovations set to revolutionize health care in the years to come, there are many other advances that are showing a lot of promise. These include specially designed contact lenses that are capable of measuring the glucose level in diabetic patients to help to regulate their blood sugar, spoons featuring accelerometers that adjust to compensate for the shaking that occurs in patients who suffer from Parkinson's Disease, Nano pills that are able to travel throughout the body to identify signs that the patient is likely to have a heart attack or suffer from cancer, multifunctional radiology that can scan the body to detect multiple medical problems simultaneously, apps for smartphones that can collect a variety of health data statistics before sending them to the user's health-care provider and 3-D printed body parts, such as bones, organs, and tendons for surgical use to replace those that have been damaged or lost.
It's clear to see that, when it comes to technological advances, medicine has seen a great deal of time and financial investment being put into the development of the latest innovations and advances. Not so long ago, there were no antibiotics, anesthetics or effective treatments for a host of diseases. So, it's amazing how far we've come in so short a time. Whatever happens, the fact remains that, within the next few years, the medical profession will be taking advantage of cutting-edge techniques that will save countless lives and transform the way that we access health-care systems around the world.
Disclaimer: All images are copyright to their respective owners and are used by USA Online Casino for informational purposes only.