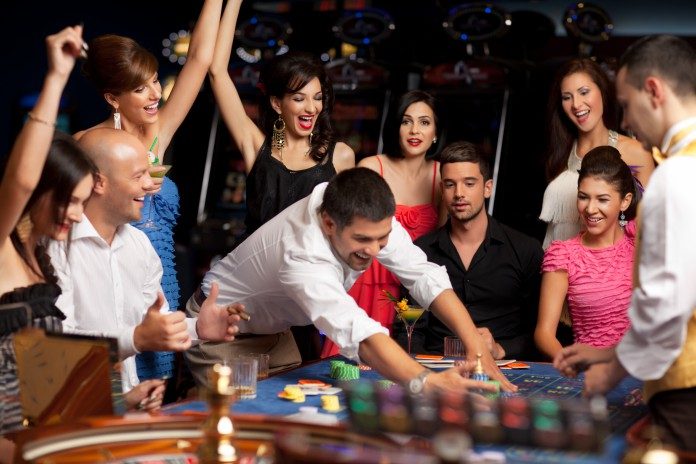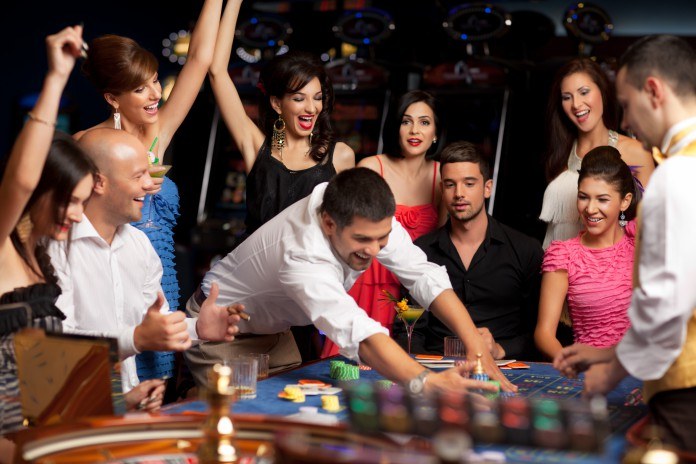 Social gambling has become a widely popular method of gaming nowadays, and this form of gambling can be seen quite broadly in the form of Facebook. It is really not that difficult to imagine how this platform has inspired many to start gambling. Facebook has become one of the leading platforms for online betting today, and more often than not, the services and types of games provided are free to download!
Internet casino websites have seen a meteoric rise in popularity over the years, and, as a result, the influence of betting has become a mainstay. In fact, some of the fastest-growing casinos are those that are online. It is also making many people very rich.
For example, Denise Coates, the owner of the Bet365 online casino, has become one of the wealthiest CEOs in the United Kingdom. The power of the Internet is turning many people into millionaires and billionaires.
Betting is a very entertaining event, and there is no doubt that it will continue to have a prominent place in the online arena. To get in on the action, though, it is essential that you understand the growing trends that are currently popular. The global online gambling market, called social gambling, is expected to hit about 60 billion people by the year 2020, which is less than three years from now.

Female gamblers are increasing
Women have become a very prominent demographic in the growing gambling trend. As a result, they are a primary reason that the gambling marketplace has seen a massive increase in numbers over the past few years. Current research statistics have shown that the industry has grown by 40 percent in the United States and, in the United Kingdom, it has grown by 49 percent.
This monumental increase in the number of people playing in both these countries is important to know because it will help to better analyze what works, who to target, and what strategies to implement. Recent research has also shown that women like to gamble in the privacy of their homes on electronic devices instead of actually visiting a casino.
And, it is expected that the number of women who are betting online will continue to rise over the next few years. In fact, the number of people who are expected to gamble over the next few years is expected to reach an all-time high.
The Internet has given many people the opportunity to feel more at ease and as well as safer. Many online casinos are strictly devoted to female gamblers, with some of them being female-centric, such as Pink Casino, Maria Casino, and 888Ladies.
Debit and credit card use
The online marketplace is an increasing popular platform for people to purchase goods and services. It is not difficult to believe that the credit card and debit card penetration into the online casino world is a reason many people play online.
Although there are some countries that do not allow people to use their credit cards if they are physically in that country, there are some countries that allow foreigners not physically in the country to use their credit cards and debit cards in the online casino games.
This acceptance of foreign credit cards is opening the floodgates and allowing there to be more gamblers than ever. This increase of foreign gamblers is one of the primary factors so many online casinos see such a massive rise in their revenue.
Customer behavior

Just a few decades ago, the Internet was by not big as it is today. The amount of services and businesses that are now present on the Internet is astounding.
The Internet has truly become a significant influence in our culture and lives and has affected almost every facet of them. Understanding the consumer's behavior is a great way to boost online services. Today's online gamblers find it much more convenient to play online in the comfort of their homes than to visit a casino.
As mentioned in a previous paragraph, many women have now been playing online casino games because of its convenience as well as its safety.
In addition to that, many online games have been created strictly to target female gamblers. Building an online casino that is explicitly geared to one demographic group is a great way to increase your revenue. And, Facebook is a great example. With Facebook ads, finding and targeting a specific group is fairly easy nowadays thanks to its online advertising system.
Changing marketing strategy
The need to change your designs and strategy will prove to be most valuable to the online casino. The most critical duties that need to be executed in seeing more profit is to be able to target a certain group.
With social media programs, such as Instagram and Facebook, it is much easier to advertise than before. Social casino games, such as the casino games on Facebook, have become a $3.4 billion industry so far, and it is revenue is expected to continue to rise.
Asia's social casino markets look to grow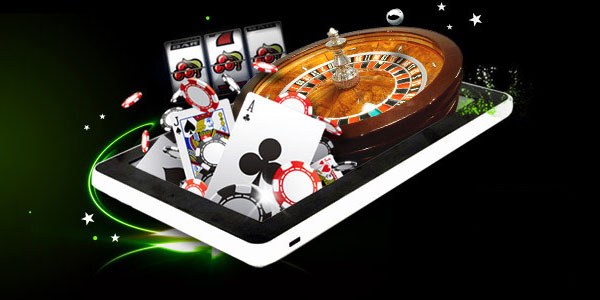 There is a host of analysts who believe that there is a high possibility that the Asian markets will grow. Social casino games are continuing to penetrate the Asian markets. Certain online casino giants, such as Caesars' Playtika, the social casino market leader, are attempting to break into the Chinese market. There are specific mobile apps, such as WeChat, Kakao, and Line, that may be influential in helping to spread games into the Asian markets.
The looks to be another financial tube
The VR goggles, Oculus Rift, will soon become a big market device. Many experts consider this device to be the next "big thing" in regard to online social betting, with many trying to already cash in on the future success of the virtual reality device.
The current trend, and what many casinos are hopeful about, is creating a Vegas-like feeling with the online VR equipment. This new and engaging method of online gambling looks to be the future of the online gambling experience.
Cost-per-install promotion will begin to lead
Advertising costs have seen a meteoric rise in the online gambling marketplace, with some costs hitting numbers such as $10 per user in some markets. For the past few years, markets have exceeded demands because of the use of these mobile devices.
Searching for users who are willing to spend money has become a challenge, especially in the free-to-play market. However, despite this setback, many online casinos are trying to expand their base through the Facebook platform.
A mixture of experience and play in the social casino games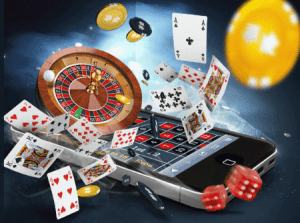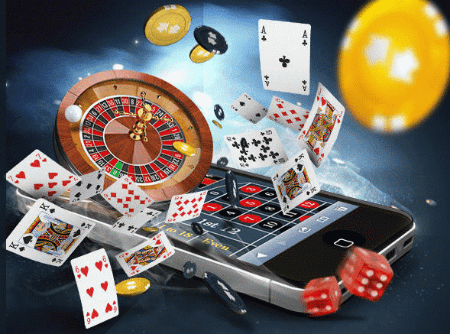 So, you may be wondering, "What does this all mean?"
For this trend, the skilled-based play will be included in the online social-platform games. This pattern will follow the ever-increasing rise of e-sports gamblers. This is becoming one of the fastest and most demanding online gambling events.
With millennials also becoming much more active in the online gambling arena, this is a trend that looks like it may continue.
Because of millennials and women, the rise of social casino games has been significant.
Now is a really a great time to be an online social gambler. So, go ahead and try your luck. You never know what will happen.
Disclaimer: All images are copyright to their respective owners and are used by USA Online Casino for informational purposes only.