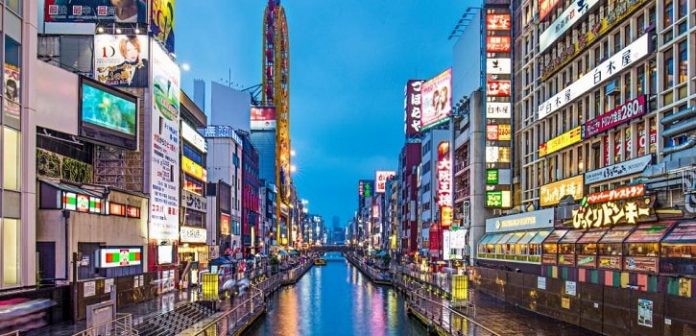 Let's face it, when it comes to cities in Japan, Tokyo gets a lot of love and attention. Osaka, on the other hand, cannot compete with the nation's capital city.
However, that may soon change. The government is mulling the idea of whether to allow a new integrated gaming resort to open in Osaka Bay. The government is formulating a proposal to go before the Diet, the legislative body in Japan, in the fall. The new casino would be a big benefit to Osaka and Osaka Bay.
The City of Osaka
Archeologists have found some of the oldest human settlements in the Osaka area. There are skeletons and evidence of settlements from the 6th century BC. Osaka was the capital of the Japanese empire for centuries until Tokyo took over the title in the 19th century. A flat city that sits on Osaka Bay, Osaka's metro area is home to 12 million people. The 16th century Osaka Castle served as the seat of government. During World War II, the United States bombed much of the city. The result was the deaths of more than 10,000 people.
The Economy
Osaka has been losing company headquarters to Tokyo. However, many companies, such as Panasonic, Sanyo, and Sharp, have chosen to remain in Osaka. The city has been actively working to recruit new companies and both foreign and domestic investments. Some of the city's campaigning has paid off because Osaka is set to host the 2025 World Expo. The city plans to showcase its wealth of talent, great transportation, and openness to business.
Gambling in Japan
All the buzz aside, gambling is illegal in much of Japan. People in Japan can gamble on some sporting events. Horse racing, bicycle racing, powerboat racing, and motorcycle racing are sports that are legal to gamble on. People can gamble at the site of the sporting event, and they can also gamble at kiosks throughout the country. Lotteries are also legal in Japan. There are three types: lotteries with unique numbers, lotteries with selected numbers, and scratch cards. Tickets for lotteries are 100 to 500 yen and the payout for a win averages more than 100 million yen. Pachinko is a cross between a slot machine and a pinball machine. Prizes for winning at pachinko vary, but they can include some expensive gifts, such as jewelry and electronics. There are no cash prizes because that is illegal.
Illegal Gambling in the Country
There is a lot of illegal gambling going on in Japan. Criminal gangs operate illegal casinos in many cities. There are also hundreds of mahjong parlors operating all over the country. These parlors allow betting, and criminal gangs are often used to collect debts from gamblers. Japanese gamblers also take advantage of off-site mobile gambling sites. One of the most favorite games Japanese players play on mobile gambling sites is a version of rock-paper-scissors. When the Japanese government finds one of these mobile sites, it shuts it down. Authorities arrested one mobile gambling site owner who earned more than $1 million in one year.
The Casino Bill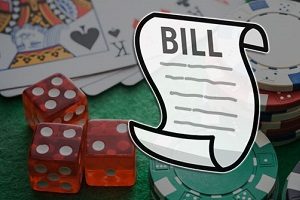 Over the years, there have been several attempts to legalize casino gambling in Japan. The reason is to increase tourism. The most recent push to legalize casino gambling began in 2011. After the catastrophic 2011 Tohoku Earthquake, there were many calls for legalization of gambling. The Japanese government had an enormous amount of debt from the quake. It was estimated that the quake and the tsunami cost the country more than $150 billion. It was not until last July, however, that the Diet agreed to legalize casino gambling. However, the bill came with restrictions. Japanese locals will only be able to visit the casino three times a week. The casino will also charge visitors a fee upon entering to discourage addiction.
The Casino Plan for Osaka
There were several reasons Osaka was the chosen location for a casino. First, Osaka is one of the cities that has strong support for a casino politically. The Diet has stated that there will be three integrative casinos built, but it has not decided where yet. The city plans to build a casino on the artificial island of Yumeshima, which is in Osaka Bay. The consensus is to have the casino out in the bay. However, there are 10 other sites in the area to put a casino other than the bay. The artificial island is where the World Expo will be in 2025, so it's already a big venue.
The plan in Osaka is to make an integrated gaming resort. Integrated gaming resorts first became big in Asia when Macau received permission to build casinos. Singapore has also allowed integrative casinos. Integrative casinos are all-inclusive. They offer convention facilities, hotels, restaurants, shopping, and other features that cater to tourists. Tourists at an integrative casino could, in theory, get to the casino and never leave during their stay.
Why Osaka Might Be a Good Choice for a Casino
Osaka has been the center of Japanese history and culture for centuries. The city is capitalizing on its status as an ancient city with cultural traditions as a way to lure tourists. Osaka is advertising itself as a mecca that tourists can go to in order to experience the real and historical Japan. This means it is very important for Osaka to be able to emphasize its cultural ties and historical ties.
Osaka is already in the planning stages for its integrative casino. This is a tricky issue for the city because the plans must include features to entice tourists to visit. In addition to attracting tourists, the Japanese government wants to make sure that it discourages problem gambling. The Diet has suggested that the integrative resort have only one casino. Also, the government has mentioned that the casino should limit floor space for casino gambling. In addition, it has also suggested that the entertainment in the integrative casinos not be gambling-related.
Also, Osaka is preparing to include tourist centers, cultural centers, and art museums as part of its casino resort. The Japanese government is hoping that this emphasis on culture and tourism will draw visitors and boost local economies.
The leading theory is that Osaka would be an excellent location for a casino. Not only because of Osaka's cultural past but because of its location. Osaka is close to both South Korea and China. Neither of those countries has casino gambling. The city of Osaka is mulling over the idea of gambling only or VIP flights as part of the gambling package. It has also mulled the idea of boat travel from other cities in Japan. Osaka is also going to include train travel as part of its integrative casino plans. The goal is to get as many tourists to Osaka as quickly as possible.
Many people are wondering why Tokyo and Yokohama have not gotten in line to appeal for a casino license. Osaka has not had a boom time since the 1970s. So, people who live in the city are ready to welcome a casino. Osaka seems poised to enter another boom period if the government grants it a casino license.
Disclaimer: All images are copyright to their respective owners and are used by USA Online Casino for informational purposes only.