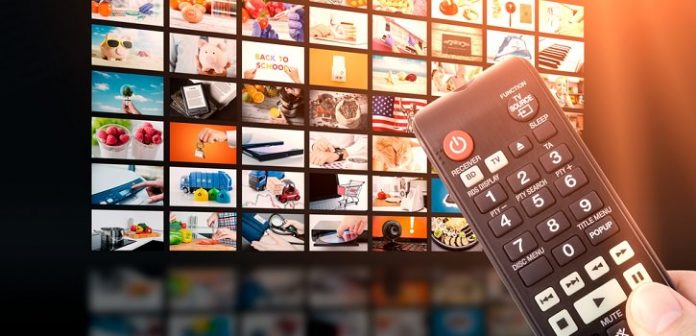 The popularity of online television is making a serious dent in the viewership of cable television. In a 2017 survey, 28 percent of American adults said it was their main method of watching television. Among the younger generation, the percentage was more than twice that number. Nearly two-thirds (61 percent) of those aged 16 to 29 said it was the main way they watched television. Today, Netflix is the world's largest online television, followed by Hulu, Amazon, and MyTV.
What is online television?
Online television is the process of delivering television content to the subscribers' computer and mobile devices over the Internet. Also called Internet TV, web TV or streaming TV, it makes it possible to watch television programs at one's leisure. It delivers the same content as live TV, but through the Internet rather than through cable, antenna or satellite. All you need is a fast Internet connection.
Development and growth of Online TV
The first versions of online TV became available in the mid-2000s with the advent of broadband Internet. Apple Inc. was one of the first companies to offer television content online. In 2005, the company began offering selected television programs through its iTunes platform. Popular video-sharing site YouTube launched the same year.
Television networks and other digital content providers entered the fray soon after. They created sites to stream programs and shows. In 2006, Amazon launched the Amazon Unbox, which later became Amazon Video. Netflix, a company whose main business was DVD rentals, launched streaming video services in 2007. Television networks NBC and Fox entered the market with Hulu in 2008. CBS followed suit with tv.com in 2009.
Smartphones opened the door
The next stage in the development of online TV began with the advent of smartphones. Apple iPhone opened the floodgates to recently unknown opportunities in television broadcasting. Apps for mobile phones started to become available. Apple launched Apple TV – a digital media player and microconsole — in 2007. Roku Inc. announced Roku players in 2008. Roku players receive video stream via Wi-Fi or a wired connection. They output the data via an audio or video cable or directly via an HDMI connection.
Starting in 2010, traditional cable and satellite television channels began offering streaming services. Dish Network, a satellite television provider, launched Sling TV. Direct TV launched DirecTV Now. Since 2015, the only type of middle- to high-end televisions being produced are Smart TVs.
The technologies behind online television
Internet television providers use various technologies to provide live streaming and video-on-demand (VoD) services. BBC's BBC iPlayer uses Adobe Flash Player, which you must be familiar with. Bloomberg TV, CNBC, and Showtime use BitGravity to stream live television to paid subscribers.
There are basically two ways mobile device users can receive television content and films: OTT and IPTV.
OTT is short for "over-the-top." It is the method of delivering television content and films to users via the Internet. It uses the public Internet and doesn't require users to subscribe to a cable or satellite network provider. Since many users may share the same line, users may not get enough bandwidth for a seamless viewing experience. However, those who have very high bandwidth Internet should not have any problems.
IPTV is short for Internet Protocol Television. IPTV delivers television content using the Internet protocol just like other online TV technologies. While IPTV is a form of OTT, it operates differently. IPTV operates in a closed network managed by a local cable or fiber-optic company. This means users have to subscribe to a cable or satellite network provider. It has one big advantage and that is each customer gets enough bandwidth.
Seven apps that are revolutionizing the way we watch television
Here are seven online TV technologies that are revolutionizing (or are going to revolutionize) the way we watch television:
Virtual reality streaming apps: This Netflix app allows subscribers to watch their favorite movies and television shows using the Oculus Rift. The Oculus Rift is a virtual reality system that completely immerses the user in the virtual world. Hulu, Vimeo, and Twitch also support Oculus.
Miniature streaming boxes: These cheap and easy television upgrades allow you to give your television the flexibility of laptops. They have their own powerful processors and run on the latest Google Android and iOS mobile operating system. The CX-S500, for example, has an Amlogic s805 quad-core ARM Cortex-A5 processor, 1GB of RAM, and 8GB of storage. It runs on Google Android. It resembles an Apple TV remote and comes with Wi-Fi capabilities, Bluetooth connectivity, and an HDMI port.
Celebrity Live streaming apps: Recently publicized by Facebook as an upcoming update, these apps allow diehard fans to follow their favorite celebrities. Once celebrities who have agreed to feature on the app start a video session, their fans will be instantly notified. These fans can then follow them as long as they are online.
Branded Live streaming apps: These apps enable users to create content from their mobile apps and share the content with their friends. The pioneer in this field is Comcast's Xfinity Share app. After capturing the content, Comcast customers can redirect the broadcast to the TV of their choice to enjoy the viewing experience.
Music video streaming apps: These apps allow users to watch and listen to their favorite music videos at the click of a button. The YouTube music app is one of the most popular among them. It lets you search for and save your favorite videos just like the YouTube site.
Live streaming sports apps: YipTV and similar live streaming apps offer television streaming free of charge. These allow users to watch sports channels, such as beIN Sports Online, using their mobile devices. With live streaming sports apps, you will never miss your favorite game.
Entertainment streaming boxes: These devices allow users to stream Internet content directly to their televisions for an enhanced viewing experience. Cube S, an OTT box developed by CANAL+, a premium television provider, is one such device. This device incorporates Technicolor, a color motion picture technology, to give viewers a true motion picture experience.
Some of the Best Online TVs
There are hundreds of online television services around the world. The following are some of the most well-known and popular.
Netflix: The biggest online TV today, Netflix offers unlimited television shows, movies, and programs on a monthly subscription basis. In terms of quality, performance, and selection of movies and TV programs, no other online TV comes close to it. Netflix is possibly the best overall online TV. Subscription: $8 per month.
Hulu: This popular streaming television service offers a wide selection of the latest shows from most major television networks. Subscribers also have access to all the episodes of a show's current season and a selection of offbeat movies. For anime lovers, there is a huge selection of classic anime series. Hulu is possibly the best streaming service for network TV. Subscription: $8 per month.
Amazon Prime: This online TV from the world's largest online marketplace has a wide selection of family-oriented movies and television programs. Thanks to an agreement with Viacom, it has a huge selection of comedies and children's programs. Viacom controls MTV, Comedy Central, and Nickelodeon. Amazon is possibly the best streaming service for families. Subscription: $99 per year.
PlayStation Vue: This popular online TV is the closest thing you can get to a cable TV service without subscribing to one. It offers up to 90 live channels and you can even record your favorite shows. Subscription: $50 per month.
Thus, online TV is taking over the networks and it is not difficult to see why. It offers the kind of flexibility and ease that traditional television can't.
Disclaimer: All images are copyright to their respective owners and are used by USA Online Casino for informational purposes only.