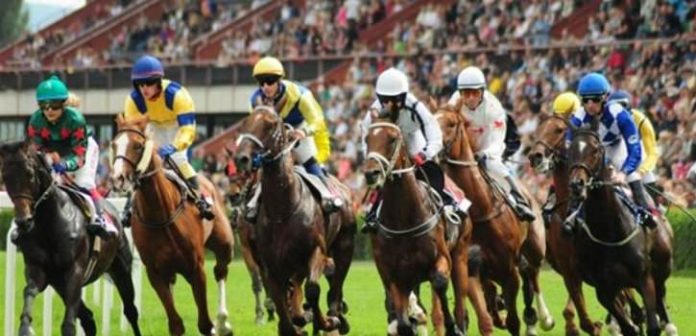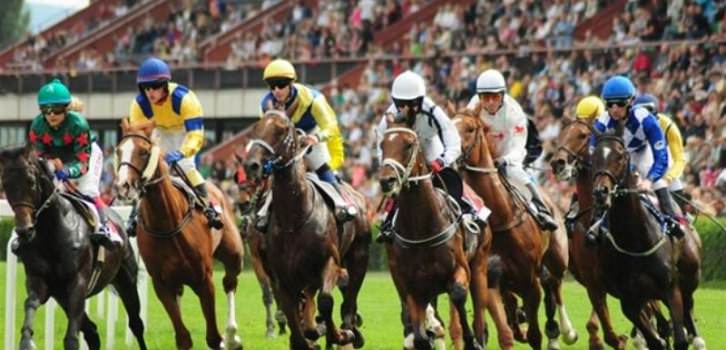 There are millions of people who live in the United States who have never bet on horses. However, for some reason, something crazy happens to people. They watch the Kentucky Derby on one Saturday in May on television, or they see a racing movie at the movie theatre, and they are hooked. It's not hard to understand. Horseracing has been around for thousands of years, and people have been betting on horse racing about that long as well.
If you are a newbie when it comes to horseracing, and you know very little about horseracing or the facts about horseracing, this may be the time to learn. You will definitely need to bone up on your horse racing knowledge before you place a bet. Need some additional information about how to bet on horseracing? Keep reading to find out how to make sure that you bet on horse racing keeps you in the running.
Why Horseracing?
Many people really enjoy watching horseracing, especially if they can see it live. Many people have fond memories of going to the track with their family and friends to see a horseracing card. In fact, many people who prefer horseracing as a form of gambling instead of casino gambling. Horseracing aficionados see the sport as a way to get outdoors, enjoy fresh air and sunshine, and gamble a bit on a horse race. For some families, horseracing is a generation after generation pastime, and for them horseracing is a family tradition. And who could blame them for enjoying a relatively inexpensive family tradition? Most racetracks have low admission fees or none at all, and betting starts at $2. Food is plentiful and inexpensive. In contrast, if you want to take your family to a sporting event, it is going to cost you large dollars. Taking your family to a pro football or basketball game, you could be out as much as $400-$500 for a few hours of fun.
A General Introduction to Horse Racing
In general, most horse tracks run 8-10 Thoroughbred horse races every day. Harness tracks run between 10-12 races every day. This is the number of races run on one single track. Several tracks in the United States have more than one track, so they may run as many as 20 races per day. You should also know that most tracks are only open for certain times of the year, so check the days and times the tracks are open, especially if you want to see live racing.
Betting on Horseracing
You need to begin with the basics if you are just learning about the excitement of boat racing. First, there are two different types of wagers to look at to place a bet. There are straight wagers and exotic wagers. Straight wagers allow you to bet on one horse in one race at a time. You place a minimum bet (usually $2) on one horse to come in first (win), second (place) or third (show). If your horse comes in the order you picked, you win your bet. Exotic bets allow you to make several different bets on several different horses running in the same race. While the payout is bigger, the difficulty is higher, which makes it more difficult for you to learn how to do exotic bets as a beginner.
How to Place a Straight Wager
To place a straight wager, you need to decide on which horse you want to pick a particular race. If you bet on a horse to win a particular race, you are betting the horse will come in first. If your horse does not finish first, you lose your bet. If you bet that your horse will place, you are actually betting that your horse will come in either first place or second place. So if your horse comes in first or second, you collect on your bet. You should know upfront that a place bet pays off less than a win bet, because the odds are more in favor of you winning the bet. The odds you will win even more increases with a show bet, but the amount of money you win is much less than a win bet or a place bet.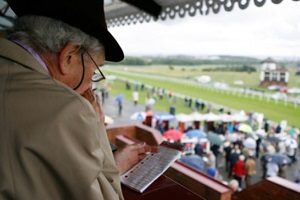 You can also choose to bet using an across the board bet. An across the board bet means that you put money down for your horse to win, place, and show. Across the board bets are also called combo straight wagers, because you are making three different bets in one bet. Because the bets are more expensive, you might think that you win more money, but in fact, you lose money because you have to pay more for the Across the Board wager. As an example, if you bet the minimum on an across the board wager, you are betting $6. If your horse comes in first, you get the win, place and show the money. If your horse comes in second, you get the place and show the money. If your horse comes in third, you get show money and that's it. While you win more money if your horse comes in first, you may lose money in place and show bets even if you win.
In addition to the across the board wagers, you can make a win/place bet or a place/show bet. In this case, you are betting that your horse will either win or place. You could also bet your horse will place or show. Just like the across the board wagers, the amount of money you win does not make a bet worthwhile.
Once you have placed bets for a good deal of time, you may want to move forward, and place exotic wagers on your horses. Be sure that you have taken plenty of time to study horses and horse racing, so that you are able to wager effectively.
Exotic Wagers
Exotic wagers mean that you will be able to place bets on multiple horses using a single bet, which means that you can potentially increase the amount of money you can win on a race. However, exotic wagers are more difficult to win than straight bets, and if you're not careful, you may be in over your head. So begin slowly trying to experiment with exotic wagers.
Types of Exotic Wagers
There are several types of exotic wagers. Exacta wagers allow you to bet on two horses to come in first or second in a particular order. If you place an exacta bet, for example, you are betting that horses 5 and 7 will win and place, in that exact order. Five will win the race and seven will place. If that does not happen in the race, you lose. Some exacta betters choose to box their bet, which means that if your top two horses win and place, you win no matter what the order is. Other exotic bets work in much the same way. Quinella, trifecta, and superfecta bets all work off the same premise that you are placing a bet on whether or not the horses win, place or show in a particular order. Many people like the exotic bets, because the payouts are big, but be warned, you need to really know what you are doing to win the big bucks. Continue to study and ask questions. Before you know it, you will be winning the kind of money you want to win without breaking the bank.
Disclaimer: All images are copyright to their respective owners and are used by USA Online Casino for informational purposes only.