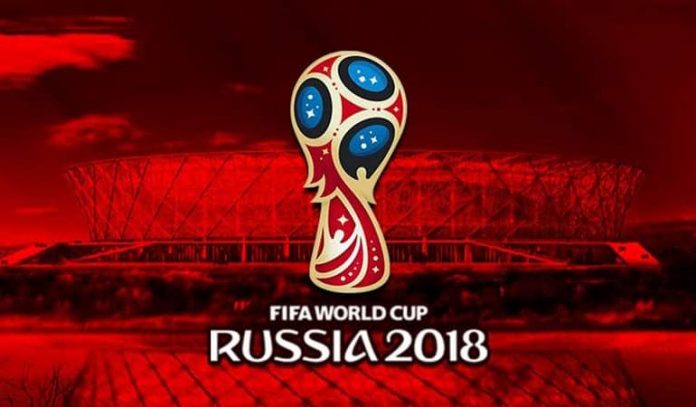 One of the largest sporting events in the world will take center stage in 2018. The FIFA World Cup, which will be held in Russia, begins on June 14. And, while national pride is certainly at stake, bettors from around the globe will also be cashing in on all kinds of wagers from game bets to futures and props.
This year's World Cup will be the 21st of its kind and will have no less than 32 teams participating, including 20 that competed in the 2014's World Cup.

The Most Promising Teams
Because Germany came out on top four years ago, it isn't too surprising that, right now, Germany is touted as being one of the co-favorites to be the outright tournament winner. Brazil is the other. Germany has high hopes of joining Brazil and Italy as countries that have won back-to-back World Cups. However, the last time there was a repeat World Cup winner, it was in 1958 and 1962, and the country was Brazil.
There are two teams that are playing in the tournament for the very first time – Panama and Iceland. Because both teams are newcomers, they are longshots. However, there are plenty of other well-known soccer powerhouses to choose from, such as Argentina, Spain, and France, all of which have been previous winners.
Russia, on the other hand, is hoping to benefit from playing on home soil. The country is hoping to join the other six host nations that have previously won the coveted title. The last time this happened was in 1998 in France, when France became the host nation to win. Although originally the odds on Russia to win were poor at +3,300, after the group draw, the odds now stand at +120 to win its group.
Of course, not all the bets will be on the tournament's outcome. There will be a plethora of other wagers that can be made, too, including prop bets on individual players, such as the Golden Boot (awarded to the highest goal scorer in the tournament) and the Golden Ball (awarded to the best overall player).
The Groups
When the groups were drawn, the teams came out as follows:
A: Russia, Egypt, Saudi Arabia, and Uruguay
B: Portugal, Morocco, Spain, and Iran
C: France, Peru, Australia, and Denmark
D: Argentina, Croatia, Iceland, and Nigeria
E: Brazil, Serbia, Costa Rica, and Switzerland
F: Germany, South Korea, Sweden, and Mexico
G: Belgium, Tunisia, Panama, and England
H: Poland, Colombia, Senegal, and Japan
Odds Offered Post-Draw
Since the draw was made, the following odds are now being offered:
5/1 Brazil and Germany – joint favorites
6/1: France
8/1: Argentina
15/2: Spain
12/1: Belgium
16/1: England
25/1: Colombia, Portugal
28/1: Croatia
33/1 Uruguay, Russia
The Process of Betting
If you have never bet on the World Cup before, here are some simple steps to follow to make sure you place your first wager on this sporting event properly.
Understanding the Basics
Having a good understanding of how this tournament works is vital. The very first FIFA World Cup was held in 1930 in Uruguay. Since then, it has been held every four years. The country that will host the event is selected in advance and is always granted a spot automatically in the lineup. The teams from the other countries must participate in qualifying tournaments in their region over the two years that precede the finals. Eventually, 32 teams will earn a place in the tournament.
At this stage, the 32 teams are divided up into eight groups of four teams each, and a group stage is played. The 16 winning teams then go on to a knockout stage. After that, all games are "sudden death," and the winner of each will go on to the following round, with the loser being out of the competition. The quarterfinal sees eight teams playing; the semifinals is down to just four teams. Then, in the final, the two remaining teams battle it out for the title.
Understanding Betting on Soccer
There are several ways in which you can bet on soccer. The most basic wager is a bet on which team will win or lose a match. Some other bets include wagering on the first player to score a goal, or on the match's final score. The most lucrative wagers are on multiple outcomes, or multiplier bets, such as the final match score and the first player to score.
Understanding Betting on The World Cup
There are even more options open to bettors who are enthusiastic to place a wager on the World Cup. Of course, you can bet on which team will be the outright winner at the end of the entire tournament. But, you could also choose to bet on which team will win all the first eight groups, or on the outcome of a single match. Overall, there are more than 100 different betting markets for every game, even exotic wagers, such as betting on the top scorer for the entire tournament.
Knowing the Rewards and Risks
Every bet has risks, and it goes without saying that the odds-on offer will indicate your chances of winning. Yes, the odds on an outsider being the outright winner may be attractive, but is it likely to happen?
Deciding A Budget
You need to know how much you're prepared to potentially lose before wagering on the World Cup. The excitement can lead to your getting carried away. So, imposing a realistic budget is paramount. Decide your entire budget for wagering for the whole tournament and, then, allot amounts carefully to every stage so you don't blow it all at once. If you do have a win, you might be tempted to put your winnings into further bets. This is often a bad idea, however, since you could lose all your gains.
Look for Betting Tips
You need to stay up to date with the news about the tournament. Insider information, such as a player injury, could hugely influence the bets you make. Read blogs, news articles, and listen to podcasts so you can be well-informed.
Choose A Reliable Sportsbook
You need to find a reliable sportsbook to place your wagers. Try to choose one that offers plenty of options and that has a good international reputation for your own peace of mind.
Place Your Bet
Once you've chosen a bookmaker, you can complete your betting slip, put down your money, and you're ready to go. Most online sites have an online help center, so you can get assistance if you require it.
Check the Results and Collect Any Winnings
If you're lucky and win your bet, you can enjoy the best part of the process – collecting your money! As matches take place frequently during this event, and there is plenty of coverage in the media. You'll find it easy to check scores, so you'll know when you need to collect. If you're betting online, you'll find your winnings deposited automatically into your account.
Make Sensible Bets
Although supporting your own national team is always fun, it won't always be a sensible choice when it comes to betting, especially if you're wagering large amounts. Be sure to use your common sense, as well as your loyalty, before you put down a huge bet.
Disclaimer: All images are copyright to their respective owners and are used by USA Online Casino for informational purposes only.