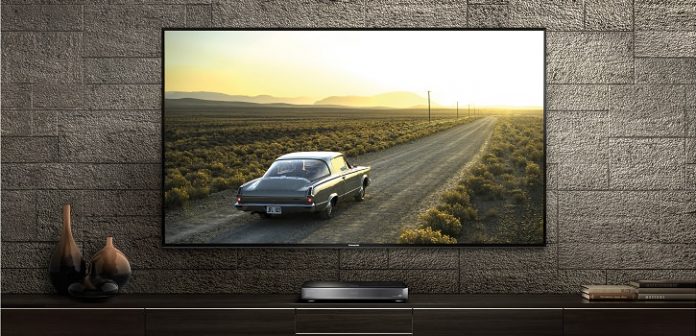 Shopping for the best HDTV can be intimidating. Most buyers admit it is difficult to decide what the right screen size is for their homes. They also have a problem deciding the right color ratios. Additionally, there are a lot of technology phrases involved that most buyers can't seem to make sense of. The truth is most of the technology phrases used to advertise HDTVs are just empty sales pitches. The ads try to lure a person into buying a particular HDTV. With the right information, you can save a lot of time trying to understand all the technology phrases. Also, having the right information will also help you purchase the best HDTV for your home or office.
Choosing the Best HDTV for Your Room

Before you begin your quest for a new HDTV, there are some factors that you need to know. You must consider is the size of the wall on which you intend to place your HDTV. You must also consider the lighting in the room and how far you will place the TV from the couch. These factors might seem irrelevant, but they can help you make the best choice when buying a new HDTV.
To get the best TV experience, consider buying the biggest HDTV that can fit perfectly in your room. The distance viewers will be from your new HDTV should also be considered. Viewers should sit approximately one-and-a-half to two-and-a-half times the size of the screen away from an HDTV. This means that if you decide to purchase a 70-inch HDTV, the distance from your sitting area to the TV should be approximately 9 to 15 feet. Therefore, when shopping for a new HDTV, the screen's size is one of the most vital factors to consider.
If you intend to use your new HDTV in the bedroom, the recommended screen size is 30 inches. If the TV is for your living room, choose one that has a 50-inch to 70-inch screen. It is important to know that manufacturers measure the size of a TV diagonally and not vertically or horizontally.
Remember to buy an HDTV based on the lighting in your room. Matching the lighting with your new HDTV can save you from straining your eyes when watching your favorite TV shows. Additionally, if you match the lighting correctly, you can enhance the picture quality. Having said that, here are a couple of options to consider:
If your room has normal lighting, choose an OLED or LED screen.
If your room is highly lit or bright, an LCD or LED screen is the best option.
If your room is dim or dark, go for an OLED or a plasma screen.
Thickness is Important
Most buyers neglect thickness when shopping for new HDTVs. This is the wrong thing to do. Think of your new HDTV as the centerpiece of your living room. Therefore, you want to make sure it fits perfectly into your room and it doesn't overcrowd or appear unwieldy.
The thinner the HDTV, the better. However, there are a couple of other features to think about. This includes:
Will you purchase a new stand for your new HDTV or will you use the old one? Make sure your TV's base sits perfectly on its stand and does not balance insecurely.
Will you be mounting your new HDTV to the wall? If you want to save space, mounting your new HDTV to the wall is the best decision you'll ever make. In addition to saving space, you'll eliminate the need to purchase an unwieldy TV stand. Nonetheless, you may need to hire the services of an experienced team to mount your TV to the wall. This will be necessary if you do not know how to mount the television yourself.
Make Sure the Label Says HD and Contains the Right Inputs
Before buying an HDTV, make sure there is a label that says it is HD. If it says 720p and 1080p, that means that the TV is HD and Full HD, respectively. At the moment, 4,000p, commonly known as 4K, is the largest resolution. The resolution indicates how precise the images will appear on TV. Companies use the resolution of the TV to determine its price in the market. Higher pixels translate into higher resolution and higher prices.
Make sure you understand the important inputs to look for in a new HDTV. Since most things today use HDMI, make sure that your TV has HDMI ports. The recommended number of HDMI ports in the best HDTV is three to four. If you do not understand the names of various inputs, take a picture and bring it when you go shopping. While at the store, use the photo to buy the right HDTV.
The market today is awash with TVs bearing various figures and stats that are not easy to understand. Most of the time, the stats used to market TVs can be overwhelming. But, the good news is that you do not have to rely on stats to buy the best HDTV. If you come across the following terms when shopping for a new HDTV, just ignore them. They are simply sales tactics meant to trick you into purchasing a costlier HDTV:
Viewing angles
Contrast ratio
Premium HDMI ports
ClearMotion
Motion Rate
Refresh rates
TruMotion
Contrast Ratio
Make Sure You Have a Budget Before You Start Shopping
TVs probably have the most gifted advertisers after automobiles. Advertisers might lure you into spending more on an HDTV by using fancy words. This is why you need to budget before you start the whole shopping journey to avoid spending past your means. Once you have a budget, even the most gifted salesperson won't convince you to purchase past your means.
Shop for a New HD TV in November and March to Enjoy Great Discounts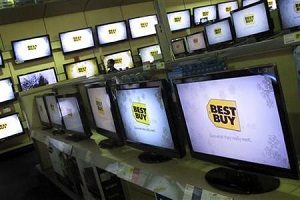 Buying an HDTV in November or March will allow you to save more. During these months, stores tend to offer most electronic products at a discount. November is famous for Black Friday sales. And, many companies introduce their new TV sets in March.
Remember to save some money to purchase a perfect sound system to accompany your new HDTV. Most TVs, especially the slim ones, have very poor sound quality. Therefore, plan to buy a sound system when budgeting for a new TV. In most cases, sound systems don't go beyond $100.
Read as Many Reviews as Possible Before Buying a New HDTV
You want your TV to entertain you for a long time. Therefore, make sure you conduct thorough research before buying a new one. After you've set up your budget, come up with a list of potential HDTVs and start your search online. Read about the experiences other users have had with the TVs on your list and make an informed decision.
Lastly, when you go shopping, never make your purchase based on the TVs performance in the display area. Most TV showrooms have artificial brightness designed to fool users into buying a poor-quality TV. Then, once it's in a person's home, it performs badly.
Hopefully, you will use the information in this post wisely and gather additional information to buy the best HDTV.
Disclaimer: All images are copyright to their respective owners and are used by USA Online Casino for informational purposes only.