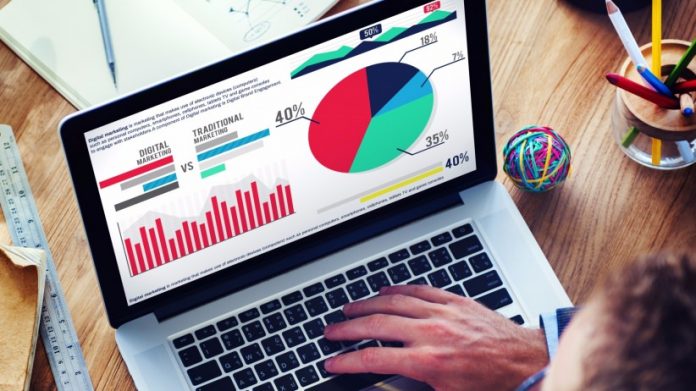 You may have heard the stories about men and women who have been successful starting a business online. For example, you have probably heard of Jeff Bezos. He is now one of the richest men in the world as the founder of Amazon. However, Jeff Bezos did not become a success story overnight. He quit his day job and decided to fund a bookstore out of his garage. He wrote a business plan for his company on a transcontinental flight. He borrowed almost half a million dollars from family and friends to start his company nearly 25 years ago. Of course, Bezos' hard work paid off. His company had nearly $200 billion in revenue in 2017, and his personal wealth was estimated at nearly $20 billion.
You have a great idea. You come up with what you think is a solid business plan, and you open your business. That's great, but researchers estimate that over 70 percent of businesses started online fail within five years. There is also research to indicate that the rate of online business losses goes even higher than that. What are the chances that your business could be one of those failed businesses? How do you make the money it takes to keep your online business alive? There are several steps you can take to make sure that your online business is one of the success stories. However, be warned that this process is not easy. It will require a lot of hard work and sweat equity on your part. How do you begin? Here are some tips.
What Unfilled Need Do You See?
There are many failed businesses that began as a great idea or a great product. But, sometimes the business owner did not think things through and find a market for their product or service. Many business experts state it is best to find the market first, and then work on the product or service.
In order to find a great market, you will first need to do some extensive research. In order to target your market research, you need to think about what people need during your research. Some questions to ask yourself as you are doing market research are:
What kinds of questions are people asking online about a specific product or service? Are they getting answers? Are a lot of people asking the same question? These are important signals that a customer need is not being met.
Be sure to use relevant keywords when you search for potential products or services online. If you find a product or service, but minimal websites offer it; you may have found a niche market.
While you're on the search engines, have a look at potential competitors. If you are opening an online business, your competitors could be anywhere. You need to visit your competitor's sites and have a look at what they are doing to fill the demand. That way, when you create a market for your product, you can be better than your competition.
How to Begin to Market Your Product or Service—Good Writing
Once you have established there is a need for your product or service, begin developing your website to market your online business. There are several tips on how to make sure your copy gets noticed. First, use an attention-grabbing headline. Make sure your audience understands the problem and understands you have the way to solve the problem. Use testimonials from clients about how great the product is, and how it benefits them. Make sure your audience knows how much your product or service will benefit them. Discuss price, and ask them to buy it. Be sure they understand they are gaining something by buying your product or service rather than losing money.
About That Website Design….
Nothing loses a sale faster than a horrible website. Research suggests you have less than five seconds to grab people's attention on a new website before they move on. In those five seconds you have to interest them in what you have to offer. The best small business websites have a sparse website with photos and other interesting features on the landing page. Make your background plain, and add easy to read (minimal) texts with photos. Make sure your customers can navigate the same way on each page. If you use videos (and it does put you higher in Google searches), make sure they put your message out there. Try to offer potential customers a discount if they join your mailing list. Above all else, buying should be as simple as possible. If you have too many steps, you lose customers.
Search Engines
You can use search engines to your benefit. Search engines drive customers to your website, but if you monetize your site, you can get even more money. Depending on the search engine you use, it will give you details about the traffic on your site. You will also know which sections of the site your customers are clicking on.
Make Sure Your Customers Know You Are an Expert
This is your opportunity to establish your expertise on your subject. Start a blog, and post regularly. You may also want to post instructional videos about your subject as well. The more blogs and videos on your website, the higher your business will rank on the search engines. Higher rankings translate into increased money for your business.
It is also a good idea to put content on other sites, such as social forums. The more content you put on other sites, the more people will link to and post your content. Other sites may also link back to your content.
Final Thoughts
Opening a business on the web isn't easy. Opening any business is difficult. However, if you are willing to work hard, and constantly network on the web, you can be successful. Jeff Bezos worked very hard to make Amazon a success from its beginnings in his garage on the West Coast. He began very small online, but constantly worked his customer base, offered deals and discounts, expanded his products, and continued to market. He wrote blogs and articles about expanding technology. He also offered videos and book reviews for customers who weren't familiar with specific books or new authors.
If you start your own online business, you have the potential to market your products and services around the world. You also have the potential to earn more money with an online business than you could at conventional job. Perhaps most importantly, online businesses give you the ability to market 24 hours a day, 7 days a week.
Disclaimer: All images are copyright to their respective owners and are used by Top Casino Picks for informational purposes only.