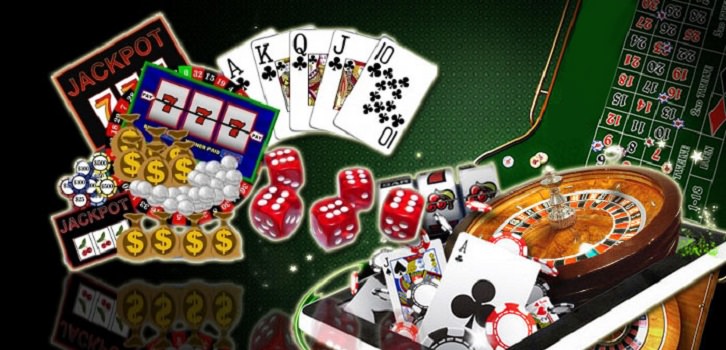 A rate of return is the percentage of money that an investment can yield. In mathematical terms, you measure it as percentage payouts and base investments ratios. The same logic applies to casino gaming. In gambling, the term is the return to player (RTP). In the same line of thought, you measure it as a percentage of the ratio of the bet amount and the profit. The bet is the denominator.
The best rate of return to player is one of the most important factors that attract players to a game. There are other game attributes that create a unique gaming experience and are also important for players to consider. These include mobile-friendly features, free spins, casino bonuses, etc.
RTPs are the exact opposite of house edge. Casinos put in mechanisms that guarantee them a portion of the bets. The best returns rank at the top of the list of priorities of players. Therefore, it is critical to explore factors that are common in casino games with favorable returns to players.
1. Checking the availability of game strategies
Games that have many strategies usually have the best returns. For example, roulette games have a number of strategies. These include double up, James Bond roulette, grand martingale, en prison rule, and general strategy of minimizing losses. On the other side of the spectrum, some casino games, such as slots, have few strategies. Mostly, the strategies to winning slots often linger on minor issues, such as limiting the number of bets in initial sessions.
The benefit of game strategies is they minimize the house edge in casino games and promote RTPs.
For instance, the RTP percentages in slots may range between 82 percent to 97 percent. Conversely, the RTP rate in other games, such as roulette, may range from 95 percent to 97 percent. The gaming strategies increase the RTP ratios.
For a player with the intent to cash in on a profit-making payout, it is important to research the strategies. He or she should to play free spins for each game while applying the strategies. Successful trials mean that the game has the best return to player.
2. Exploring the hit frequency
A hit frequency is how often a game would result in a win. The best returns are not what they seem to be at first. This is because figures represent most of the RTPs. These figures are percentages, such as 97 percent, 89 percent, 90 percent, etc. The RTPs can then mislead players into thinking that they guarantee a win in the first session of play. However, there is an underlying factor of infrequency. For instance, an RTP of 97 percent in a video poker game might have a winning frequency of 10. It could also have a winning frequency of 3. A player must wager or play full sessions 3 or 10  times to get the RTP.
The frequency of a return to player (RTP) indicates how many times a player has to play to withdraw wins. Looking at it from another angle, casino games that have a lower RTP usually tend to have a lower frequency. This is because of the house edge principle that underpins the profits that casinos have to make to stay afloat. A casino is like any other business. Therefore, players must use the RTP and the frequency rate together to get the best returns on bets.
3. Exploring the best odds
It is important for players to note that odds do not mean the likelihood of winning. The logic for this statement lies in the fact that odds in statistics and gambling are two different things.
In the context of casino games, odds mean the ratio of payouts in bets. Unlike in RTP, the payouts, in this case, represent the maximum winnings, which are usually more than 1. In RTP, the percentage shown is usually less than 100 percent. That means the casino retains a chunk of the bet as the house edge. Odds are common in casino games that have either two outcomes: a win or a loss.
The common denominating factor in both odds and RTP is that there is a payout. The greater the odds, the better the return to a player. Therefore, when a player is after the best RTP, odds in the game are pointing to better rewards. It is important for players to note that casino table games, as shown in the list below, have better odds.
•    Blackjack (0.13 percent to 1 percent)
•    Craps (0.6 to 1.2 percent)
•    Roulette (2.7 percent  to 5.26 percent)
•    Wheel of fortune (11.2 percent to 24.07 percent)
Meanwhile, video-based games, such as video poker or slot games, have lower odds.
4. Selecting only the accredited games in certified casinos
Rogue casinos and game providers can rip off players by controlling the chances of winning or losing. Although this phenomenon usually affects online casino games, it can also affect brick-and-mortar casino games.
In online casino games, there is a random number generator (RNG) that is intrinsic to a game. The RNG ensures all players have an equal chance of winning. It also ensures the mathematical features that are part of the game structure determine the outcome. There are regulatory bodies that make sure game providers and casinos do not influence the outcome of a game. They issue licenses not only to the casino game providers but also casinos. One example is the Malta Gaming Authority. Examples of authorized game providers are NetEnt, Microgaming, etc. Casinos include William Hill, Betway, Las Vegas, 888 Casino, etc.
The main point in selecting only the accredited games in certified casinos is it guarantees the best returns to players. Players should always do a background check on the game provider and casino.
5. Establishing the connection between the variance and RTP
A high variance game means a game allows a player to wager many times before winning. Meanwhile, low variance means that a player has to wager for a few times before winning modest payouts. The difference between frequency and variance is that frequency is tied entirely to the RTP. Variance, on the other hand, encompasses both a game's RTP and progressive wins leading to jackpots. Therefore, the likelihood of a jackpot in the context of a frequency is low.
In this regard, a game with a high variance tends to have the best return to bets. Table games are mainly low variance while slots and roulette, bingo, etc., tend to have a high variance.
It's important to note the strategy of using variance depends on having a lot of money to bankroll the bet. It also requires a lot of free time. On the other hand, frequency is appropriate for players with limited time and a constraint in betting cash.
6. Playing in casinos that award bonuses and free spins
So, you have an ideal game with a favorable RTP, appropriate variance, low frequency, and certified providers. Now, its time to explore the casinos. First and foremost, casino games have better rewards when played in casinos that issue bonuses to attract players.
Welcome bonus promotions, free spins, free trials, and other customer loyalty programs can enhance the profitability of betting. Casino games with the best returns have even more rewards, depending on casino features.
Conclusion
Game strategies, variance indicators, frequency statistics, certification, odds, and casino features determine the best returns in casino games. Players should consider these factors together before playing their favorite casino game. After all, a gaming experience encompasses maximum entertainment and the best returns.
Disclaimer: All images are copyright to their respective owners and are used by USA Online Casino for informational purposes only.