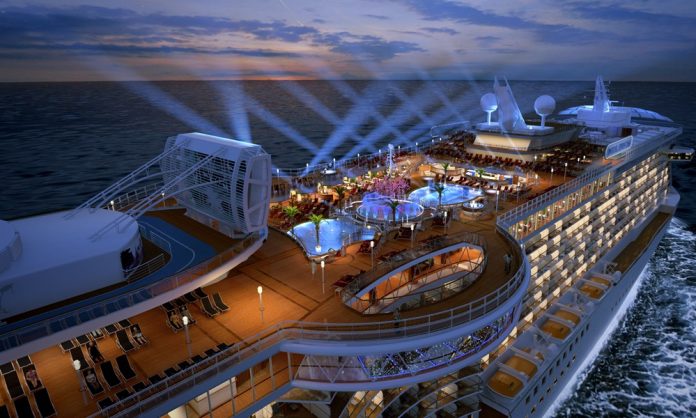 Nearly all cruise ships offer casino gambling for their passengers. For example, all the Norwegian Cruise Line ships are equipped with a casino, although not all of their casinos are the same size. The only major cruise line that does not offer casino gambling is Disney Cruises, and their philosophy is that they do not need casinos because they are a family-oriented business with young families. If you've never gambled on a cruise ship before, but are curious, there are steps you can take to ensure a successful, entertaining experience.

Find Out the Age Limits, Bet Limits and Types of Gaming on Your Ship Before You Go
Each cruise ship has its own protocols regarding gambling facilities on its ships. You will find some of the guidelines and specifics below for the major cruise lines that serve the United States.
Carnival Cruise Lines have blackjack, roulette and three-card poker; as well as electronic bingo, craps, poker and slot machines. Minimum bet is $5 for most games, $1 for penny slots. Minimum legal age to bet is 18. You must pay in cash or from your onboard account.
Celebrity Cruises have blackjack, roulette and three-card poker. Craps, Texas Hold 'Em and slots are available electronically. Some ships offer other table games. Minimum bet is $5 for most games. Minimum betting age is 18 unless you are traveling to Alaska where it is 21. You must pay in cash or onboard account.
Holland America Cruises have blackjack, roulette, slot machines, Texas hold 'em and three-card poker. Minimum bet is $5 for most games except slot machines. Minimum betting age is 18. You can pay in cash, onboard account or credit card in advance.
Norwegian Cruise Lines have baccarat, blackjack, craps, let it ride, roulette, slot machines, Texas Hold 'Em, and three-card poker. Minimum bet is $5, and the minimum gambling age is 18. You can use cash or chips to play.
Princess Cruises have bingo, blackjack, craps, five card poker, let it ride, roulette, slot machines, Texas Hold 'em, and three card poker. Other table games vary by ship. Minimum bet is $3 for most games, $5 for some table games. Minimum age to play is 21 unless specified. You can pay using cash or your onboard account to play.
Royal Caribbean Cruises have blackjack, craps, poker, roulette and slot machines. Minimum bet is $3 to $5 for most games. Minimum age to play is 18, but 21 for Alaska cruises. You can play with cash, onboard account or line of credit.
In addition, on all ships, the casino is not open when you are in a port. You have to wait until the ship is sailing before you can go play.
Getting to Know the Casino
While each ship casino is different, many casinos offer the same kind of activities for their casinos. For example, many cruise line casinos offer gaming lessons in various games such as poker, craps and blackjack. Although gaming lessons won't make you an expert immediately, it may be helpful to learn the ins and outs of casino gaming on that particular ship. Also, some ships offer discounts and activities for beginners to learn the game as well as rewards for playing. You should ask about special offers and discounts for the casino before you board. Once you have decided what to play, it never hurts to take some time before you play to watch others playing to see if you can pick up some ideas.
If You Are a High Roller
If you are not a beginner and gaming is more than an infrequent pastime, you may want to choose a ship with gaming made for high rollers. For example, the Norwegian Escape with a capacity of 4200 passengers, has a casino with 318 slot machines and 28 gaming tables for new and more experienced players. In addition, they have a VIP room with gaming tables that are interchangeable based on the preferences of the high-end gambler. Tables can include poker, blackjack, baccarat or craps. This room allows the gambler to bet over the $5000 maximum allowed on the regular casino floor.
If you are looking for more sophistication, you could book a trip on the Queen Mary 2, which is an exclusive luxury liner with a top of the line casino and a VIP room that boasts nine gaming tables. As with the Norwegian Cruise ships, you can raise the limit above the casino floor.
Your Chances of Winning on the Water May be Higher Than on Land
While cruises offer wonderful opportunities for the experiences and the novice alike, it appears that many of the expert/professional card gamblers, or card sharks, are not found on the ocean in cruise ships for several reasons. First, card sharks do not want the distractions of a cruise to interfere with their gambling. Second, many professional gamblers do not want to give their information to casinos, and in most places in the United States, they can remain anonymous unless they win a large amount of money all at one time.
However, on a cruise ship, the gamblers must give the boat their information, which means that the government will have their information for tax purposes. Also, card sharks don't like to advertise their winnings to others—and cruise ship casinos are relatively small, so winnings are usually advertised and promoted. If you aren't a professional gambler, the odds on a cruise ship may be more favorable than on land-based casinos.
Excellent Tournaments
If you are a gambler who enjoys tournaments, several cruise ship lines have competitions for their customers. For these cruise lines, contests take place throughout the year to qualify potential players for an end-of-year or end-of-season tournament. The winnings continue upward as the contest grows more and more restricted, so gamblers who can reach the end of the tournament can have a share of a larger pot. Other cruise ships offer gambling junkets for gamblers who are regular customers of the cruise line, with exclusive limits, and other amenities not offered by the boat on a normal cruise. You may be able to enjoy the cruise and get into tournament play as well.
Whatever level of gaming you are at, cruises have gambling facilities geared for your specific game of choice. The ships are also willing to teach you how to play table games if you don't know how, which means that you might be able to pick up a new game or learn a new form of play if you are a novice. You can take advantage of VIP treatment in restricted rooms on board many of the cruise ships. In addition, players might find their chances of winning higher, and their tournament play easier to come by on a cruise ship rather than a land-based casino. So if you like to gamble, and you want to sail to a tropical location, think about booking your next trip on a cruise ship.
Disclaimer: All images are copyright to their respective owners and are used by USA Online Casino for informational purposes only.