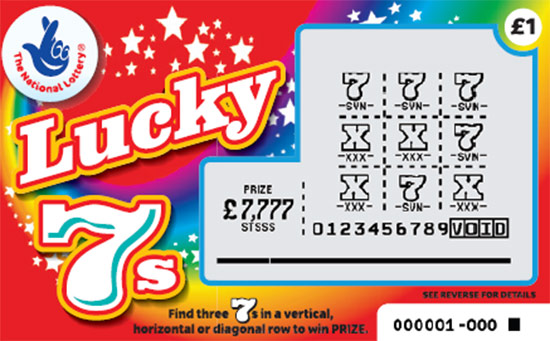 Researchers estimate that 90 million Americans play the lottery at some point during the year. Some of those people buy lottery tickets, while others play scratch cards. Lottery scratchers are so popular that many people want to play them wherever they go. With the advent of online gambling, people are enjoying lottery scratch cards online. How do online scratch cards work, and how do you know where to play? Here are some answers for you.

What Are Scratch Cards?
Almost all the U.S. states have scratch-off lottery tickets. The only states that do not are Alabama, Alaska, Hawaii, Mississippi, and Utah. Scratch cards are usually produced by a state lottery system. They are pieces of paper with layers of plastic that conceal numbers. To win, players have to scratch off the plastic to look at their number combinations.

Scratch cards first became available for lottery states in 1974, when Scientific Games came up with scratch tickets. Scratch tickets are the most popular way to gamble and generate billions of dollars in revenue yearly. People like to play scratch tickets—or scratchers—because they are inexpensive, and they allow people to win easily. Depending on the state, the winnings on scratchers can be anywhere from $1 to millions of dollars. Usually, for large jackpots, winners receive payouts on an annuity basis. Each year, the winners would collect a specific amount of money.

There are two types of online scratch cards. Web-based online scratch cards are the most common form. Web-based cards mean that the player can play directly online without any computer software. Originally, these cards were available using flash plugins. Now, players can play online or on a mobile app without the plugin. Because the scratchers are now mobile, players can share their favorite games online or via social networking sites. People can also share the scratcher sites via e-mail or blogs.

Because technology has changed, people do not use downloadable scratch cards a lot anymore. To play these games, players download software. If they win, they log in and upload the card. Then, they can collect their winnings. These games were popular in the early 2000s, Now, they are nearly obsolete.
The Move Toward Online Scratch Tickets
With the rise in online gaming around the world, some states are allowing players to buy tickets online and play. Some states sell only lottery tickets for drawings and others sell both lottery tickets and lottery scratchers. Currently, Georgia, Kentucky, Illinois, Michigan, Minnesota, New Hampshire, and Pennsylvania allow online lottery sales. Most researchers believe that the number of states offering online scratch tickets will only increase in the coming years.
How Do Online Scratch Tickets Work?
Most online lottery scratchers work the same way. Players use their fingers or their mouses to reveal the contents underneath the surface of the ticket. Depending on what game you play, the combination of symbols will tell you if you won or lost. Often, online lottery scratchers have a grid of 25 squares. Players choose which squares to scratch off. And, depending on which ones they choose, the players will either win or lose.

States and other gambling companies like the idea of online scratch cards. Online scratchers allow people to play wherever they want and whenever they want. Players no longer have to walk to a convenience store to buy lottery scratch tickets. Scratchers online also do not have the production overhead that paper scratch-off tickets do. Online lottery sales also allow for more penetration into the mobile gambling market.
Random Number Generators
Players who buy tickets on-site or online need to make sure a random number generator formulates the tickets. Random number generators allow lotteries and slot machines, as well as other online games, to be fair and unbiased. The machines generate lists of numbers to use and spits out the numbers in no particular order. All the symbols used by random number generators have the same chance of appearing as any other symbol.
Why Are Online Scratch Cards Becoming So Popular?
People enjoy online scratch cards because they are easy to get. Once you sign up on a site, you can begin playing. Most websites have scratchers in different denominations. The more money you spend, the more you can win. People also like online scratch tickets because they do not have to think about a strategy to win. People use scratch tickets as entertainment or as a diversion for a few minutes.
How Can I Improve My Chances of Winning?
There are several ways you can improve your chances of winning at online scratchers. First, you need to look at the odds for each lottery scratch ticket game. Each game has different odds. The lower the odds for winning, the lower the cost – but the lower the return as well. Most players say that to maximize their opportunities to win, they play scratchers with different odds. You also need to make sure that the website you are using is licensed by a state or a country. Many websites are fraudulent, and you will not receive your payment if you win.
Finding Good Sites
If you want to make sure that you find good online sites to play, there are some steps you can take. Go online and look at review sites for online scratchers. Several states have online scratch offerings through the lottery, but you need to check whether you're allowed to play. The U.S. government and court systems are at odds over online gambling laws. The federal government passed the Unlawful Gambling Enforcement Act in 2006. The law outlawed electronic gambling payments on the Internet. Since the bill became law, there have been court battles.
States have sued the U.S. government over the Internet gambling bill. The major argument states have made is that the bill tries to regulate commerce within the states. The U.S. Constitution does not allow the federal government to interfere in state commerce. This is the argument New Jersey made to successfully petition the U.S. Supreme Court to overturn PASPA in 2018. The Professional and Amateur Sports Protection Act became law in 1992. States that allow online gambling limit it to their residents, so they can protect their rights under the Constitution. However, some states are petitioning to allow online gambling across state lines.

There are gambling websites offshore. These companies are not subject to the same laws as companies that are in the United States. Before you deposit money into a website, make sure it is reputable. People who play regularly might be eligible for bonuses, including bonus tickets. Often, gambling websites offer bonus tickets or bonus money for new players. Recurring players might also get bonuses on their deposits.

Online scratch-off tickets are the wave of the future. Increasingly, online companies are offering innovative scratch-off games for gamblers. When you have a few minutes to kill, and a few dollars to spare, you can go online to play. Find a reputable site, create an account, take advantages of new player bonuses, and take your chances. If Lady Luck is with you, you'll hit the jackpot and never have to work again—every ticket scratcher's dream.
Disclaimer: All images are copyright to their respective owners and are used by USA Online Casino for informational purposes only.