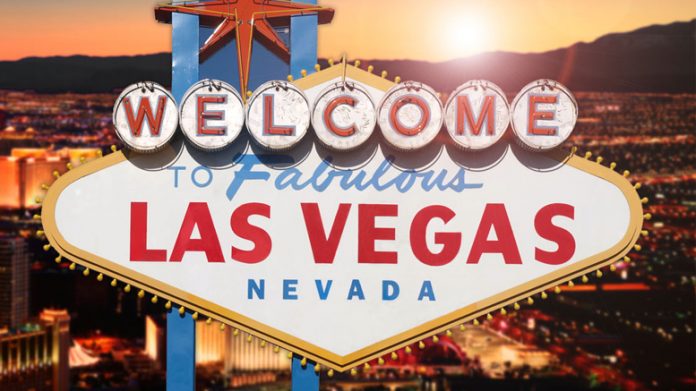 Las Vegas may be the improbable paradise that emerges in the middle of nowhere after an arduous trek through the iron-hot sands of Nevada, but the city itself is not the only sight worth seeing in the area!
If you are planning your summer trip and want to hit Las Vegas, you should consider what's in the vicinity as well. From visiting a ghost town to dropping by the Spring Mountains, the area on the fringe of Las Vegas is abuzz with excitement, has a life of its own, and reveals the occasional eerie and blood-curdling setting. In other words, your summer trip around Las Vegas is worth your buck, and here are some of the best places to visit.

Red Rock Canyon National Conservation Area
If you love the red rocks of the canyon and feel like braving both the basking sun and sinuous narrow passageways of the canyon, you will be quite happy with exploring Red Rock Canyon. For those of you who want to add a sip of adrenaline to your summer trip, activities, such as hiking, mountain biking, and rock climbing, are on the list of exciting ways to spend your time.
Conversely, if you are a fan of the quiet life, you can just make sure to snap a handful of breathtaking shots or explore the local flora and fauna. There's something for every visitor, not the least of which is enjoying the magnificent vistas that reveal the beauty and red-hot expanse of the canyon.
River Mountains Loop Trail
If you enjoy long walks in nature, this is about as long as they get. You will be quite pleased to know that the trail goes on for about 34 miles, which makes it one of the most notable experiences you can have if you are in the mood to backpack your camping equipment and head out into the luscious riverside paradise.
You ought to keep your eyes open, though. The leg between Lake Las Vegas and Henderson, where three hills rise far above the ground, is rather challenging. You will need to allocate some time to tackle those and it often proves a bit too exhausting in the baking hours of the afternoon.
The Hoover Dam and the Proverbial Waters
The Hoover Dam is not just a place to take your boat out or enjoy a quiet afternoon on the rocky beach. It's an important element in the life of the city. In the 1930s, the Hoover Dam helped power the casino infrastructure of the city, which let's face it, is not an easy task. Today, most casinos rely on their own power generators, and how could it be otherwise, when the needs of the city have grown significantly since what they used to be back in the day.
Nipton – A Ghostly Experience to Give You Shivers
The megalopolis may be all agog, but Nipton is rather deserted. With a handful of citizens, who can be spotted here and there and who just end up adding more to the dreary setting, Nipton is an abandoned mining town. The downtrodden look it exudes is characteristic of what you may expect from a deserted community.
The town does have an infrastructure and a store, which allows visitors to use it as a starting point for future exploration efforts into the desert. Perhaps you won't want to linger here for too long because there is very little to see. But, it's always great to see a friendly face on your way out into the blazing sun of the desert.
Seven Magic Mountains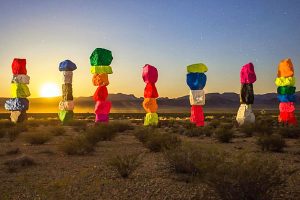 Seven tall hills add to the mundane landscape of the Mojave Desert. Even though the place is a quick trip out of Las Vegas and reachable within 15 minutes, it may still take you a bit of time to get to the actual hills. For starters, while there is a parking lot, the paths that lead beyond it are rather difficult to access. Besides, it's the desert and you will encounter quite a few critters. If you still enjoy going through the barren terrain and have a penchant for exploring notable landscapes, you may as well put the Seven Magic Mountains on your list.
Bonnie Springs Ranch
Located 27 miles from Las Vegas, the Bonnie Springs Ranch will provide you with a handful of opportunities to enjoy yourself as soon as you arrive. You can go straight to the Old Town or opt for horseback riding and relive some of the glory of the Wild West. If you so desire, you can also head out to the zoo and see some wildlife.
The place was originally founded in 1843 and it has still survived, mostly because of its proximity to Las Vegas. And, to commemorate its Wild West traditions and keep you entertained, you can watch a number of re-enactments every day.
Boulder City
Boulder City should be featured on your itinerary. First, it's really close – about 26 miles –from Las Vegas. The Bootleg Canyon is a common sighting that you may not want to miss, and the Gold Strike Hot Springs is just another thing that you will end up wanting to examine. Oh, yes, there is also the Hoover Dam, providing you with a brilliant opportunity to see everything there is!
Mount Charleston
If you want to cool down from all the sweltering weather outside, you should head out to Mount Charleston. True, it's a longer trip, 40 miles away from Las Vegas, but it's also a great place to cool down. Temperatures here are usually cooler, about 10 degrees to be specific, and that's a much-needed respite in the hot afternoon.
Activities and places to visit are also numerous. Let's start with the Spring Mountains Visitor Center, which allows you to enjoy quite a few noteworthy sights. The Bristlecone Trail is readily available for those who can't do without a stroll, too!
Hungry? Hold on to that thought because the Mount Charleston Lodge and Kame Omakase are two excellent venues where you can satiate any appetite, whether it's big or small.
Booking an Agency?
Of course, you can seek an agency for help. But, in our experience, these trips are rather confining. It helps to hire a guide, but we always opt for a local to take us around. We don't think it's worth the hassle to have to deal with someone who will take us wherever they have planned beforehand. Spontaneity is important, and we love to be free when we travel.
The Excitement of Planning Your Las Vegas Trip
It turns out that not everything is the chink of gold coins. With some effort, you can have an excellent stay beyond the confines of the world's most gambling-prone city. And, sure enough, if you are suddenly overcome with an urge to sit down and play a game of cards or just strut around in the hotel and casino lobby, popping for an occasional quick session on a nearby video slot, this can also be featured on your goals for the trip.
But, why pass up on the rustic beauty that Las Vegas provides within a driving distance? The Valley of Fire, Mojave National Reserve, St. George, and dozens of other places are all waiting for you!
Disclaimer: All images are copyright to their respective owners and are used by USA Online Casino for informational purposes only.