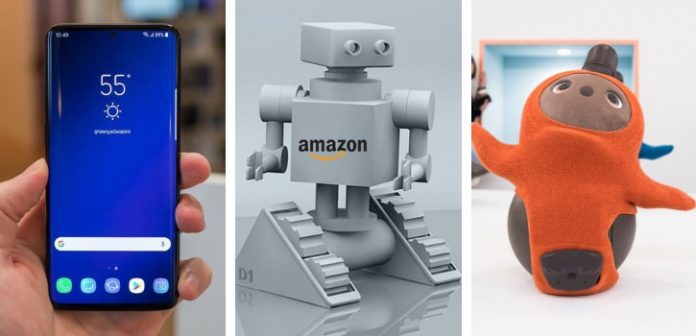 Gadgets define trends. And, the preferences of the people always lean toward the latest devices. On a personal level, the motive is to appear sophisticated and up to date with developments. It is also to benefit from the latest technological advancements that come with emerging gadgets.
In 2019, the citizens of the world anticipate seeing new gadgets. These range from smartphones to household tech products. One factor that will assure new gadget enthusiasts that products are of better quality is increased competition. This precipitates innovation, versatility, ease of use, all-in-one solutions, etc.
Below are some of the devices that experts predict will take the world by storm. They will usher in a new era of comfort, value for money, efficiency, recreation, versatility, and multiutility in single products.

1. Samsung Galaxy 10+ Smartphone
Samsung has assured its global consumers that 2019 will be the year when it unveils a "new format" of smartphones. This comes following the South Korean tech giant's release of the Galaxy S9 and S9+. These smartphones performed dismally. They failed to have the wow factor that stirs people into upgrading their Samsung phones.
According to an article in Forbes magazine, the company will release the new phone either in late February or early March.
Some of its specs include:
      5G and "Beyond" network support
      Standard jack pin
      A screen size of 6.1 inches
      1,440 x 3,040 screen resolution
      19:9 screen aspect ratio
      12MP, 16MP, and 13MP rear cameras
      Front cameras and dual cameras
      Exynos 9820/Snapdragon 855 chipset
      8-gigabyte/12-gigabyte RAM
      128GB-1TB storage
      Android 9 Pie OS
      Ultrasonic fingerprint scanner
There are some unconfirmed leaks that suggest the smartphone will have a folding design. This will push the boundaries of mobile phone designs to the next level.
The Galaxy S10+ is highly advanced. It will cost about $1,750. However, consumers who do not have deep pockets will have the option to purchase the Galaxy S10 Lite. It costs only about $845.
2. Amazon's Vesta Robot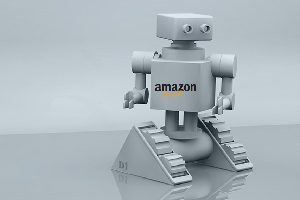 The Standard newspaper on Dec. 17 featured an article about home robotics and the emergence of domestic robots in 2019. Examples of these robots include Amazon's Alexa home assistant, Google Hub, etc.
An excerpt from the article revealed that most British people are warming up to this idea. Many are looking forward to life with robots. This comes amid spirited robot-phobia campaigns. There are some groups that are concerned about the impact robots will have in the social space.
The International Federation of Robotics (IFR) released a forecast in 2016. It showed that there would be 31 million robots in the world and much of the change will begin in 2019.
Top among the list of robots is Amazon's Vesta Robot. Its developer, Lab 126, has its headquarters in Sunnyvale, Calif. There have already been successful prototypes and the company plans to deploy the gadgets for domestic use in 2019.
Regarding its properties, the information on the devices is still scant. However, off-the-record reports reveal that this robot will be the mobile version of Alexa. It will hover from room to room and perform domestic chores. It will use advanced vision software and hybrid cameras to perform its chores.
3. Lovot Pet Robot
Many people are depressed and often living alone with no one to talk to. This is becoming a major concern in countries, such as the United Kingdom. Some are so lonely they visit busy spaces, so they can brush shoulders and shove others to get "human contact." Unfortunately, animals, such as service dogs, are unable to fill the void. They are unable to display emotions, such as sympathy, empathy, and even speech.
Developed by Groove X, the Lovot Pet Robot retails for only $3,100. The company, which is a Japanese SoftBank Robotics Alumnus, launched the product in December. The pet robot will be available for ordering in the fall of 2019 to the relief of millions of people.
One unique aspect of Lovot is it will have AI and 50 sensors to detect and react to human emotions. It can detect emotions, such as anger, joy, fear, worry, etc., in a way that depicts love and displays comfort. The 3-kilogram gadget will have the ability to scan a room for a human being. And, upon approaching the person, it will be able to touch some parts of his or her body. The end result is for the human and robot to establish a bond.
Other properties include:
      Bluetooth
      Built-in mobile network and wireless LAN connectivity
      Microphones
      LCD eyes
      Wireless charging
      8GB RAM and 1TB storage
      Two wheels for mobility
4. Hushme Electronic Muzzle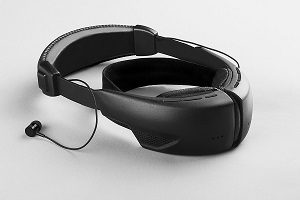 This gadget was not only unheard of in 2018, but it was also unrealistic. Any average developer with the goal of taking the market by storm would never have conceived of it. Developed by a Ukrainian firm based in the United States, the electronic muzzle has the look of headphones. However, people wear it around their mouths to keep conversations inaudible to eavesdroppers and others in proximity.
The gadget is wirelessly attached to a smartphone via an app on Bluetooth for convenience, usefulness, and adaptability of use. Its key features include:
      Minion, R2-D2, and Darth Vader audio effect options for voice masking
      Lightweight for neck comfort and grooming compatibility
      Nature-based tones effects
Expect the Hushme voice suppressor to retail at $200. It is ideal for office environments or spaces of high security. Developers are still crowdfunding, and the release date will follow sometime in 2019 after the fundraising is complete.
5. Foldable Smartphone Models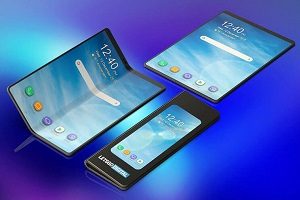 The next big innovation released in 2019 will be phone portability. Interestingly, companies, such as Samsung, Huawei, Apple, LG, Motorola, Oppo, etc., will release their own products in 2019 and consumers will be spoiled for choice.
The race to this type of phone started in November 2018. A Chinese company released the world's first foldable phone, which it called the Royale FlexPai. The cutting-edge features include a dimension of 7.5 x 5.3 x 0.3 inches and a resolution of 1,920 x 1,440. It also has a 7.8-inch AMOLED screen, a 16-megapixel, 20-megapixel camera, 256 gigabytes of storage, and 8 gigabytes of RAM.
Next generation smartphone enthusiasts will have the option of selecting between the following models:
Huawei Foldable Phone
Features
      5G network support
      5-inch first screen with facial recognition capabilities
      An unfolded screen of 8 inches
Samsung Galaxy F or Galaxy Fold
Its features include:
      A 7.3-inch second screen with a resolution of 2,152 x 1,536 pixels. When closed, the phone will have 4.58 inches with a resolution of 1,960 x 480 pixels.
      A price tag of $1,800
      12-MP rear-facing cameras
      Two powerful batteries for each foldable section
      OneUI interface.
LG
This phone will employ the use of flexible OLED technology and will have the impression of a micro laptop. According to unconfirmed reports, the LG models will come in three versions and include-Flex, Foldi, and Duplex.
Motorola, Oppo, and ZTE will also debut this phone. However, the most anticipated mobile phone will be coming from Apple. People are looking forward to its designs.
There will be more about these phones at the Mobile World Congress 2019. The event will take place in Barcelona between Feb. 25 and 28.
Disclaimer: All images are copyright to their respective owners and are used by USA Online Casino for informational purposes only.