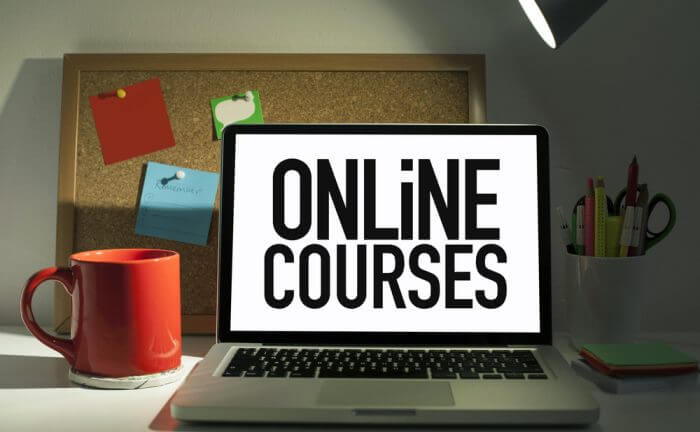 One of the hallmarks of the digital age is the innovation of the internet. This innovation has turned the world into an informational global village. Any information you want can be found with the click of a search button. In this digital age, toddlers are as conversant with the touchscreen as they are with a crayon.
One of the changes that have come with the internet is the introduction of online courses that increasingly account for a majority of academic content. However, just how much disruption to the educational status quo can we expect from online learning opportunities?
The reviews have been mixed regarding the value of technology-driven, online-based education when it comes to how effectively courses been adopted and the course completion rates. However, many online education proponents have insisted that we should expect a dramatic change in the traditional classroom as we know it.

The Advantages of Online Learning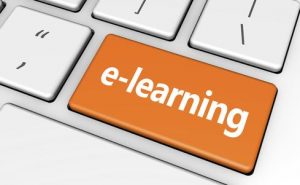 Internet-based platforms have enabled us to remotely accomplish many tasks that traditionally required interacting with other people. Processes such as shopping and banking have all gone online. It is almost a natural progression that education would follow the same path. There are several factors driving the popularity of online learning.
• Affordability
Most online learning platforms offer lectures for free and they are open to just about anyone. However, the ones that do charge a fee are still inexpensive compared to tuitions at traditional brick and mortar schools. Universities like Berkeley, Harvard and MIT offer over 300 hours of lecture free of charge. Online platforms also prove scalable because they enjoy reduced overhead in comparison to brick-and-mortar schools.
• Convenience
Online learning platforms are becoming more popular because of their convenience and flexibility. They allow you to take courses on your own schedule and at your own pace. Also, there are no time constrictions when it comes to online learning. There are also various online communities for different courses, which increases the usability of these platforms.
• Easy Accessibility
Many colleges that were made for profit were quick to adopt online learning because it allowed them to attract learners who would have otherwise not attended or pursued any sort of higher education. Also, online learning platforms are also able to attract and retain learners from different backgrounds, and geographies.
• Customizability
Online learning platforms give students the opportunity to control the structure and the schedule of their of their courses in a way that best suits their lifestyles.
A Long Way to Go
According to the Babson Study, conducted in 2012, upwards of 6.7 million students took an online course. This figure represents about 32 percent of students who pursued higher education in the same year. This was low compared to the year on year enrollment rate but was still higher compared to the overall enrollment rate for higher education.
Despite this high rate of online course enrollment, the analysis showed that ninety-five percent of the students did not complete their online classes and dropped their courses before receiving a letter of completion. The researchers Andrew Ho and Isaac Chuang, however, said that this was not an indication of failure on the part of online learning. They opined that a fair measure of the success of online learning would take it into account that the students completed more of the courses than they would have otherwise been expected to and that they learned more than they thought they would have. The more obvious success of online learning was the diversity of registrants, the number of non-traditional learners whose interests were sparked by online learning and the innovation that has resulted from this experimentation.
The research revealed that more leaders in academia were undecided on whether or not online learning offered a sustainable option for students pursuing higher education.
Non-Traditional Education offered by online learning
Online learning has opened a whole new world of learning opportunities different from higher education. Platforms like YouTube provide a wide variety of educational videos on different subjects that are not associated with higher learning. You can learn just about anything from these 'how to' videos from applying foundation to playing video games and even how to get rock hard abs. More traditional web-based courses are also available, covering a wide selection of fields and topics. Online certificate programs have made it possible for students everywhere to easily and conveniently acquire certification in their fields of interests, and at their own pace.
Big corporations are also enjoying the benefits of online learning for their training programs. Online learning has enabled these corporations to cut down on their instructor-led classroom training and increase their technology-based learning. This decrease in instructor-led classroom training has been credited to the availability of online instruction which has allowed corporations to efficiently plan for and cut down the time taken for training employees.
Traditionalists vs. Innovators
In comparing the merits of online learning to traditional learning, it's most important to consider a person's preferences. Just as some people will lean towards hard copy books instead of soft copy books or e-books, there will always be people who prefer the face-to-face interaction of instructor-led learning because of the engaging environment of the classroom setting. As more media platforms continue to develop, a respect for and an adherence to traditional learning methods may retain a segment of the student population in the future.
The question, however, remains whether the failure to inject and integrate learning technology into the traditional learning system will have any future repercussions on the long-term sustainability of the educational system.
Proponents of online learning have said that failure to embrace this learning alternative will be detrimental to the educational establishment later on. Many have even proposed a complete overhaul of the learning system into a technology-based one, stating that a mere hybrid model would not do. They foresee a system that has been completely transformed into web-based models that will be connecting workgroups via a matchmaking technology, and the recreation of communal living through mini-campuses, for those longing for the interaction of the traditional brick and mortar campuses.
Christensen and Horn, supporters of digital-based learning, have said that among the lessons to be learned from many industries is that innovation will always have the final say. And for innovation to succeed, the education model will have to undergo complete transformation instead of a mere incorporation of technology into the already established system. Further, they predict that the education system will undergo a disruptive form of innovation, which will be imperative for online education to succeed.
Educational institutions have always been places where innovation and tradition have excelled. The future of learning is likely to see the blending of both the interactive in-person learning and online learning. However, this will depend on the success of innovators and the personal preference of future learners as they develop into mature adults-cum college-students, job seekers, and working professionals. Competitors for the online learning space should take the ever-present trial and errors of the online learning process as a learning curve.
The continual progress and adoption of online learning on a large scale does not assure the complete success of this learning alternative. Whether students will choose to continue with the traditional brick and mortar institutions or gravitate towards the more flexible online learning option is a matter that we will all have to wait and see what develops.
Disclaimer: All images are copyright to their respective owners and are used by USA Online Casino for informational purposes only.