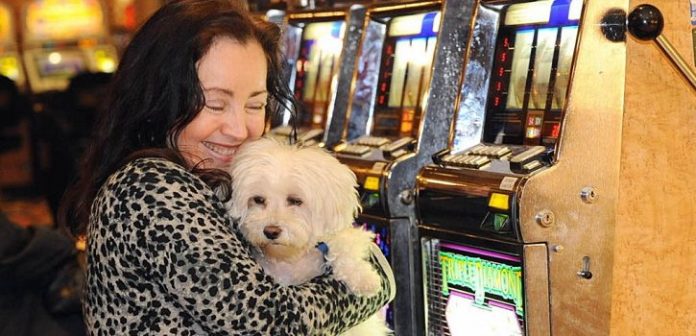 If you've been looking for a great vacation this summer but have pets, finding the right locations can be a challenge. Going to casinos may be a go-to if you're into gambling, but every establishment doesn't allow pets. This means that even if you find a pet-friendly hotel near the casino, you'll have to leave your furry friends behind while you gamble. This can be a gamble in itself, since there's no telling what your pets will do to your room while you're away. Leaving your pets behind may also cause you too much apprehension to actually enjoy yourself while you're playing your favorite games.
Luckily, there are some casinos that allow pets. This way, you can try your hand at innovative slot machines, play the card games you love and even take advantage of some entertainment while your pets are in your care. Here are some locations you may want to check out.
The Sands Regency in Reno, NV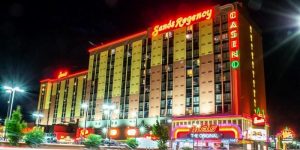 This casino has lots of rooms for gamers who want a relaxed atmosphere. There's a variety of games to play as well, including poker, slot machines and bingo. You're allowed to bring one pet to the casino with you, but the pet has to weigh 50 pounds or less. Pets are also permitted in the hotel. The Sands Regency has lots of other great amenities that you can enjoy in between your time at the casino as well, including a hot tub and fitness center, an on-site restaurant, gift shop and a swimming pool. There's also shuttle service to and from the hotel.
Knights Inn in Atlantic City, NJ
As a guest at Knights Inn, you'll only be a few minutes away from local attractions like Surf Stadium and Steel Pier. The hotel is also not far from central Atlantic City and the airport, which makes traveling easier and helps you to make the most of your trip. You'll also be close to the local mall, so you can do some shopping while you're in town. Smithville is nearby as well, so you can walk through the area and learn interesting historical facts about the Atlantic City area. Atlantic City is known for its variety of gambling activities, so you'll find everything from table games to slot machines and anything in between at the hotel's on-site casino. Dogs up to 80 pounds are allowed inside the casino.
Bokhara Pet Resort and Spa in Williamsburg, Michigan
This vacation spot is actually created for owners and their pets. This is the perfect place for cats and dogs to relax while you take in all that the resort has to offer. You'll be close to Grand Traverse Resort and Turtle Creek Casino as well, so you can play games like blackjack, slots and roulette while enjoying quality food and cocktails. The property also has a doggie resort on 14 acres, and there are two fenced layers to border the grounds and protect your pets. Cats can also enjoy the cage-free relaxation area that is separate from the dogs. Pets can also visit the pet spa for grooming services while you're vacationing.
Red Rock Casino, Resort and Spa in Las Vegas, Nevada
Red Rock is one of the best places to visit when you want a luxurious and comfortable vacation for an affordable price. The rooms are peaceful and spacious, so both you and your pets will feel right at home. The property has activities that everyone will enjoy and there are several special packages that include activities like golfing, outdoor adventures and time at the spa. Dogs that weigh 30 pounds or less are welcome on the property.
Atlantis Casino Resort Spa in Reno, Nevada
This is Reno's largest gaming floor. After extensive renovations in 2006, the convention center sky bridge emerged as a beautiful addition to the hotel space. You can relax in the outdoor and indoor swimming pools, indulge in a facial or massage at the spa, get a quality hair treatment at the salon, or enjoy a four-star meal at many of the restaurants on site. The casino is stunning and has several games you can play for hours on end, and you can bring your pets. Atlantis Casino is unique in that you can bring any type of pet to the casino, which makes the location appealing even if you have reptiles or birds that you want to bring to the casino with you.
Aliante Station Casino and Hotel in Las Vegas, Nevada
This dream hotel is great for pet lovers. Whether you've been to Las Vegas before or it's your first time visiting the city, you'll find a combination of activities that will make your vacation one to remember. The hotel is close to a number of nightlife attractions and it's easy to find lots of live entertainment. The casino is also pretty entertaining, and you can win a large or small fortune at the slot machines, or at the table for games like roulette, poker and baccarat. Even though there's lots to do, you can still find plenty of ways to relax at the hotel as well. Aliante also allows you to bring dogs that weigh 25 pounds and under.
Hard Rock Hotel and Casino in Biloxi, Mississippi
If you're a pet lover who enjoys music, this hotel and casino is for you. The property has a rock star theme and there are accommodations for both non-smokers and smokers. There are also lodgings that are great for your pet, so your dog or cat will be especially comfortable during your vacation. The casino is also a pretty good size; there are 50 game tables for you to choose from and 1,200 slots to play. While you're in the casino you can leave your pets to relax in your suite. The hotel also has a great fitness room, so you can keep up with your workout routine while you're away. There are lots of great shops within minutes from the hotel as well, so you can include some shopping in your casino vacation.
The Westin Casuarina Hotel, Casino and Spa in Las Vegas, Nevada
If you want to visit Las Vegas but prefer to stay in a hotel that is far from the hustle and bustle of the city, the Westin Casuarina is a great choice. There's a casino on site that offers a more laid-back atmosphere than most of the casinos that Las Vegas is known for. If you've got a pet that is 40 pounds or less, you and your furry pal can enjoy the casino, and you'll be able to gamble without having to worry about whether your pet is safe.
Sheraton Atlantic City Convention Center Hotel in Atlantic City, New Jersey
This hotel is in a great location; you're just a few minutes from the boardwalk. The Sheraton is also close to lots of great restaurants and shops.  There's also Miss America pageant memorabilia at the hotel from past competitions so you can learn the interesting history behind this tradition. The hotel also has a friendly staff that will provide accommodations for your pet so that you can take advantage of all that the on-site casino offers. Just make sure your dog or cat is 80 pounds or less.
Disclaimer: All images are copyright to their respective owners and are used by USA Online Casino for informational purposes only.