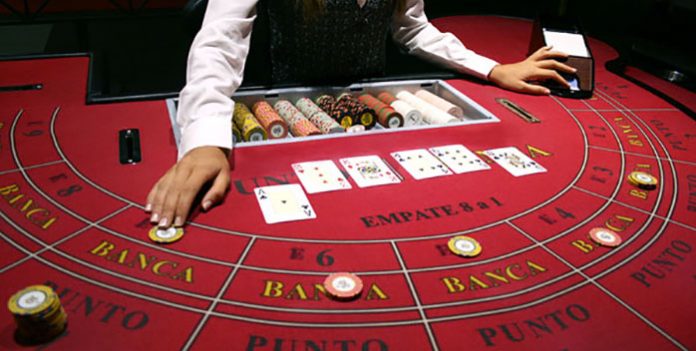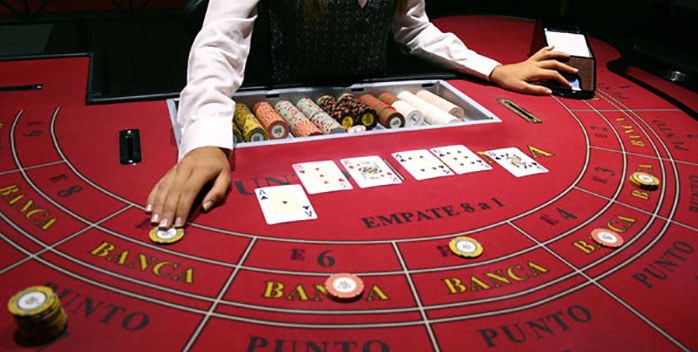 When it comes to scooping the jackpot in any casino game, selecting the right strategy is key. Choosing the perfect betting strategy paired with the right playing strategy will ensure that you win more frequently than you lose to keep your bankroll in the black.
If you're keen to learn more about the game of baccarat, there are several different strategies that you can use. And, while there are no baccarat strategies that can guarantee players an edge over the house, as is possible when playing blackjack, there are still a few tricks you can employ to give yourself the best possible chance of success.
It is impossible to be guaranteed an edge in baccarat simply because it is purely a game of chance. Therefore the only skill that a player needs is a good knowledge of the probabilities and game odds that can influence the outcome. Here, we look at some baccarat strategy tips and how to pick the right one for you.

Does Card Counting Work in Baccarat?
Baccarat is primarily a game of luck, but there are a few strategy tips you can put into practice to influence the odds to your advantage. There are several baccarat strategies that have their basis for considering cards that have already been dealt. While this can be a profitable strategy, it only works when playing blackjack. The results in baccarat are unable to be influenced by anything other than the player's wager. This is because the cards are usually shuffled after every deal and because the hand will change its value once the total has become greater than nine, meaning that it is difficult to predict.
Nevertheless, if you're determined to try card counting in baccarat to see if it works for you, you need to play a game that has either an eight- or a six-deck shoe. For each ace, 2 or 3 that is dealt, you count 1. For every 4, you count 2. If a 5, 7 or 8 are dealt, you subtract one. If a 6 is dealt, subtract 2. If a 9, 10, Jack, Queen or King is dealt, you add nothing and subtract nothing. You must continue to count and keep score as long as the game is being played from the same shoe.
The bigger the number you have counted, the higher your chance of being a winner is. Once you've hit 16, you should put your wager on the player, but if it is lower than that figure, bet on the banker. Remember to begin counting afresh when a new shoe is brought into play. The theory behind this strategy is that the house edge depends on which cards remain in the shoe. If there are a few 5s, 6s and 8s, the house edge favors the player, but if there are fewer 4s, 3s, 2s and aces remaining, the house edge favors the banker.
Know Your Game
If you're going to win the game, it's important to know the game first. You need to have a firm understanding of how the game works, so taking time to learn all the essentials before you start to play is key. You can practice by playing free games online to get to grips with the basics before you start placing wagers and risking your own bankroll.
Running with A Short Win
One of the strategies that is often recommended, especially to new baccarat players, is to always set a limit. Baccarat often allows players to win a decent amount on some bets. But, if you continue to play, you will almost always end up losing out since the odds will always favor the house. If you set a limit and then quit straight away as soon as you hit that target, you will quit when you are on the money. Calling it a day once you've won a couple of bets is the best idea.
Don't Bet on A Tie
A key baccarat strategy to remember is never to bet on the tie. A tie bet will give the casino a whopping edge of 14.4 percent, which isn't good odds in anybody's book. In fact, the tie bet is, by far, the worst available on a baccarat table, even with a banker's commission of 5 percent. Don't be tempted.
Search for Lower Banker's Tax
Another useful baccarat strategy is to choose a game that offers the smallest commission. The banker bet usually involves a commission of 5 percent, so if you spot a better deal on the gaming floor, always opt for it. You will be boosting your odds of a win.
How Many Decks?
In baccarat, as in the majority of other card games, such as blackjack, the fewer decks used, the better the player's odds of a win. Look out for gaming tables that use the least number of card decks, but always check to make sure that the game has no additional rules that may influence the odds, such as special rules on ties.
Money Management Is Essential
Although it may not technically count as a baccarat strategy, it's vital to control your wins and losses properly. No form of gambling should be entered without good money management skills, and that's no different when it comes to playing baccarat. Create rules for yourself about how much you're prepared to wager and always ensure to put your winnings separately from your bankroll without using it back on the table. This way, you'll always have at least your gains to take home.
Don't Buy A Baccarat System
No doubt you'll see a bunch of advertisements offering you 100 percent guaranteed baccarat wins if you buy their system. However, just ignore them; they aren't telling you the truth. Baccarat will always be a game of chance, so there is no way in which you can cheat or beat an online casino. There is no way in which any system can give you the edge over the house.
Other Baccarat Strategies
Although baccarat is known to be purely a game of chance, this hasn't stopped gambling specialists online from creating a number of methods that can be used for varying player bets. Usually, these methods are adopted by those who are playing games that have no defined gambling strategy. Some of them include:
• The Martingale method
• 1-3-2-6
• Labouchere
• D'alembert
• Paroli
• Parlay
These methods all involve betting in different ways in an attempt to increase your winnings whenever you do score a win. However, there is no definitive evidence that any of these options work at the baccarat table. It's best to focus on the above ideas first and manage your bankroll properly. This will ensure that you take as little risk as possible while maximizing your chances of success.
Baccarat is one of the simplest games to learn to play in either a brick-and-mortar or online casino thanks to its simple rules and user-friendly gameplay. However, the fact that it is purely a game of chance means that you are limited in what you can do to boost your chances of success. Nevertheless, if you try out some of these baccarat strategies, you may well see yourself scooping some attractive wins at the gaming table.
Disclaimer: All images are copyright to their respective owners and are used by USA Online Casino for informational purposes only.