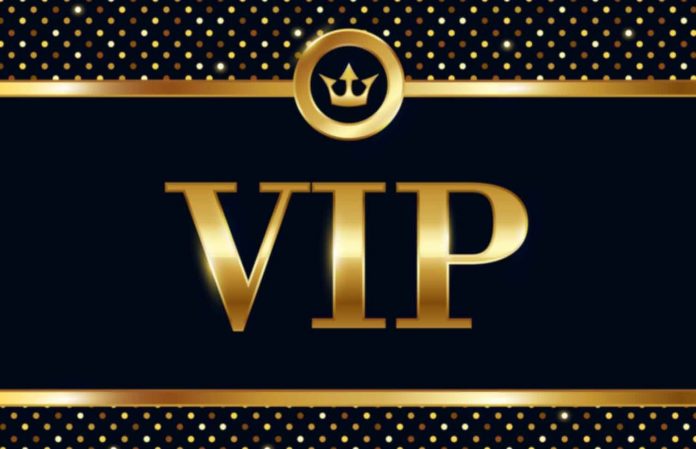 Not many of us are fortunate enough to live the life of a high roller, but being a gambler or citizen of this caliber gives you exclusive access into some of the world's most lavish and decadent casino resorts. VIP guests are entitled to everything from gourmet meals and free suites to complimentary drinks and a preloaded bankroll.
Depending on where you are in the world or choose to travel to, the perks for each place can differ quite considerably. Here are some of the billion-dollar cities where VIP programs are the definition of A-list gambling. 

Las Vegas
Sin City has always welcomed gamblers and non-gamblers with open arms, whether they're looking to wager $50 a night or $100,000. Unlike Macau, where you have to have a lot of money to enter most of the top casinos, many players can comfortably explore the gaming floor of giants like MGM and Bellagio for a fraction of the cost.
That doesn't mean that these places aren't catering to the very upper classes of players, though. Vegas, as you would rightly imagine, upholds a strong reputation for some of the best and most lucrative VIP programs in the world. Here's the treatment you can expect from the city's most renowned casinos: 
Caesars Entertainment  – The Caesars Rewards program allows players to accumulate points to use at 40 of their venues around the globe. Guests enrolled in the program get access to exclusive areas of the casino, along with room discounts, zero resort fees, plus free parking, valet, and more. 
MGM International – MGM is highly generous with its MLife Rewards program that can be used at 12 Vegas casinos, including Luxor, Mirage, and Mandalay Bay. Members can acquire free credits to later exchange for real cash, skip taxi and nightclub queues, get free seat upgrades for Cirque du Soleil, limo transfers, free room upgrades, 2-for-1 on cocktails, entrees, as well as retail and other amenity discounts. 
Wynn Resorts – Wynn hosts a loyalty program known as the 'Red CARD', which offers perks like game bonuses, exclusive invitations to events, member-only discounts, and special promotions. The highest card tier is the Chairman. At this level, you can get 25% off dining at Wynn's restaurants, complimentary parking at the casino, limo service, access to private gaming tables, and more.   
Macau
MGM might have its eyes on Osaka, but the city of Macau was (up until recently), regarded as the most sophisticated gambling destination in the world. Casinos such as the Sands Macao, The Venetian, and City of Dreams once provided exuberant programs for their high-rolling guests. The problem is that China has experienced a huge slow down in the economy over the last 18 months, pushing all operators to focus on the lower classes of gamblers instead.
In a bid to keep revenues flowing, many casinos have now broken ties with VIP junket companies in Macau. Despite this, all players can still look forward to plenty of luxurious amenities, rewards, and great service at these fabulous gambling venues:   
The Venetian – From gourmet dining to penthouse accommodation, everything at The Venetian oozes opulence, including its gaming facilities. It's also one of the few casino resorts to keep its tiered membership system. Diamond guests can expect VIP gaming and lounge access, complimentary stays for friends and family, priority check-ins, free gifts, discounts on food, travel, plus discounts on spa treatments. 
Grand Lisboa – Not only does the membership card at the Grand Lisboa get you an abundance of discounts on dining and travel, but it also provides an unmatched program for gamblers. This includes slot machine reservations, higher table limits, unlimited free hands, VIP access, entertainment rewards and comp points, plus free gifts and special discounts on a huge variety of services and entertainment. 
Galaxy Hotel & Casino – One of the most premium VIP packages available to Macau high rollers is the Galaxy Club's Diamond membership. On top of a pass to all areas of the complex and gaming rooms, VIPs also get free entry into any tournaments they want to play. They also get express check-in at the International Airport (plus a round-trip ticket to the city every month); a personal shopping assistant, welcome gifts, departure gifts, upgrade gifts, unlimited discounts, and a wide array of other luxurious perks.   
Monaco
Both Vegas and Macau may be the vanguard of worldwide gambling, but don't forget about Europe's most lavish gaming capital, Monaco. Home to several gaming establishments, the famous Casino de Monte-Carlo has owned the podium for the last 154 years, continuing to welcome millions of VIP guests to its signature poker rooms and high limit corner. The Monte Carlo Gold Card gives members access to private rooms with lavish VIP service, gourmet restaurants, free hotel stays, nightclub entry, shopping discounts, and treatments at the spa. 
Atlantic City's Online VIP Treatment
Atlantic City was once looking to be another promising destination for flourishing casinos and nightlife, considering it was the place where casinos like the Trump Plaza, Showboat Casino, and Revel once stood. Unfortunately, the city, along with the rest of New Jersey, has been on the verge of bankruptcy since officials can't agree on new regulations. Funnily enough, the real appeal behind Atlantic City is in its online casino VIP programs.
These sites are known to offer the best players benefits compared to most online operators. Diamond players can make use of free limo rides from the airport, free hotel rooms, plus tickets and invitations to top events. All of this is in addition to the traditional online players rewards you'd expect like VIP bonuses, comp points and free gifts, a 24/7 private account manager, higher limits, and speedy withdrawal times. These are online sites pulling out as many stops as land-based casinos when it comes to retaining their player base, which is a skill in itself. 
Caveat 
Perhaps the high roller life is something you've always wanted to experience. But remember that as alluring as these free perks, gifts and discounts may seem, they are all intricately designed to keep these VIPs coming back for more. What the casino or hotel is offering is pocket change in comparison to what these players will be spending during their stay overall. This is consumer psychology at its finest.



Disclaimer: All images are copyright of their respective owners and are used by USA Online Casino for informational purposes only.