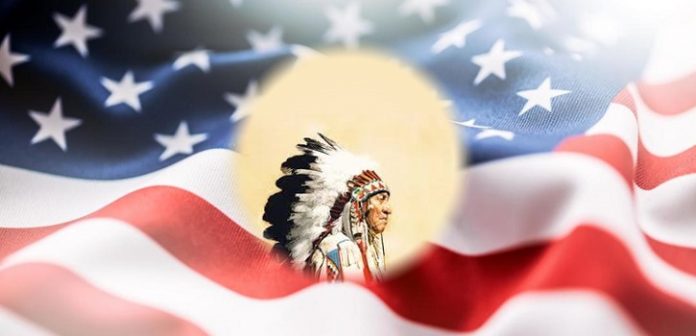 The lobby and trade group for tribal government casinos has recently formed a workgroup. The group will explore how the industry, which is worth around $31.2 billion, can introduce new forms of gambling. These new forms include sports betting, as well as other forms of gambling that are state and federally approved.
The Indian Sports Betting Working Group (ISBWG) will look at how governments for tribes are legally operating under state and federal structures for regulation when it comes to adapting sports betting. The group will also look at how internet gambling can legally be worked into the gaming options that are available for gamblers. Other new types of gambling, including daily fantasy sports, are also under consideration.
Ernie Stevens, chair of the National Indian Gaming Association (NIGA), says, "The working group will be the pulse of Indian country." NIGA is the trade association and lobby for around 184 of the 248 tribes that operate 484 casinos in the United States.
ISBWG was a discussion topic for the tribal gambling committee of the NCAI, or National Congress of American Indians during an October 2017 meeting. The meeting took place in Milwaukee. The meeting took place over a year ago, but it is clear to see that as gaming is becoming more popular, Indian casinos are receiving more revenue. Stevens stated that he was hoping that the group would meet by December 2017 "so we can hit the ground running early next year [2018]." The group is a NIGA's initial organized effort to give tribal leaders guidance when it comes to sports betting.
In July 2018, NIGA jointed a coalition for further assistance with gambling regulation. The coalition was formed by the American Gaming Association (AGA). The AGA created the coalition in hopes of repealing the Professional and Amateur Sports Betting Act (PASPA). However, Stevens emphasized that NIGA is monitoring the coalition closely and does not support the PASPA repeal.
Several tribes are concerned that sports betting and other expanded and new state and federal-approved gambling could have a negative impact. These tribes are not sure that those Native American groups that run government casinos will continue to receive assistance for Indian tribes. Stevens assures that "we will be the voice of Indian country" when referring to NIGA's mission.
Legal and Regulatory Obstacles for Tribes
Tribes are different from commercial casinos in that they operate under the Indian Gaming Regulatory Act (IGRA). This means that tribal casinos are subject to the laws of the state constitution. The casinos also have to adhere to tribal-state compacts, which limits the regulation of games that are permitted on Indian Territory.
The language varies significantly among Indian tribes when it comes to gambling. There are some agreements that give tribes exclusivity throughout a state or region. This could be impacted with sports betting and other forms of gambling offered by racetracks, lotteries, commercial casinos, and card rooms. Stevens asserts, "We need to monitor what is a very serious, building issue."
AGA has also expressed that it is committed to eliminating the issues that tribes and stakeholders face when it comes to running casinos. NIGA Chief of Staff Debbie Thundercloud stated that the AGA is doing this "so that a nationwide legislative strategy can be in place." Thundercloud will also serve as chair of the working group. However, she stated that it would be up to the NIGA and the Native American tribes to explore how much sports' betting has affected Indian tribes.
Thundercloud states, "It will be the responsibility of the working group to continue to gather information, to do research and provide analysis." She further asserts, "The working group will listen to tribal concerns and issues. The working group will provide pros and cons for sports consideration." She also indicated that the tribes need to focus more on the business of successfully running casinos. "Tribe needs to get busy and do their research, their analysis, feasibility studies…determining what impacts there are to their compacts," she shares. Thundercloud says that Indian tribes "need to begin developing potential business models" and that they should decide whether allowing sports betting would be lucrative.
Attorney Stephen Hart has agreed to be a member of the group. Hart says that the group will address "whatever the issues are that arise from sports betting." This includes account wagering and online gambling. Hart states, "We're going to review the issues fully and in depth."
Oklahoma Osage Wilson Pipestem has had a lengthy career in advocating for indigenous people. Pipestem will likely be a member of the group as well.
What Strategies Will The Tribes use?
J.R. Matthews, president of Red Feather Productions, says, "I don't think there is going to be any national legislation if PASPA is repealed." Matthews asserts that sports betting will likely be an issue that will be dealt with state by state. He predicts, "every state is going to be different. There are liberal states and you have very conservative states. However, there are many states with financial difficulties. If a state decides to legalize sports wagering, the main concern is that the tribes are at the table. We need to be able to negotiate, so that we're not left out."
The American Gaming Association will focus on the issue within the gaming industry. However, NIGA's main concerns are sovereignty and the governing of tribes. It will not be easy to reach an agreement among all the tribes.
KlasRobinson's James Klas says, "with NIGA and AGA you've got organizations with two different interest groups. I know both groups run casinos and the AGA is pushing sports betting. Nevertheless, there are much bigger political and broader-reaching issues associated with tribal governments. Tribes are just naturally cautious. AGA has the ability to reach a decision – if they have consensus –very quickly, whereas with tribes there are many different areas of concern. It is harder to reach a clean position. To NIGA's credit, they were very aggressive over the last several years on having internet forums, meetings, seminars on the topic."
The NIGA/AGA Partnership
Even though the tribes have not sought repeal from the PASPA, Stevens is open to collaborate with the lobby and trade group of the commercial casino industry. At least nine of the casino tribes in the country are AGA members. They include tribal gaming enterprises that are especially lucrative. A number of these enterprises also included racetracks with commercial casinos.
AGA tribal members do not account for the bulk of the 248 communities with casinos. These communities are marginally indigenous and primarily rural, which means these areas have a great deal of political influence.
Stevens says that he is satisfied that the AGA made edits to a sports gambling website. The edits involved deleting avocation for state rights. Instead, the website language called for deterring the authorization and regulation of sports gambling for sovereign tribal governments and states.
Robert McGhee, vice chair of the Poarch Band of Creek Indians in Alabama, says, "we want to be on par with the states." McGhee says that the Creek Indians do not want to be subservient to the state's jurisdiction. Sara Slane, AGA senior vice president of public affairs also stated, "Working with NIGA and the tribal community is a top priority for AGA as we seek an end to the federal ban that's driving a $150 billion illegal sports betting market."
Disclaimer: All images are copyright to their respective owners and are used by USA Online Casino for informational purposes only.