Whether you have to be online constantly for work or school or if you browse the Web in your spare time, it's likely that you've seen at least a few YouTube videos. YouTube was created in 2005 and has since attracted over a billion users, so there's no denying its social and cultural impact. People who are experts in a number of fields, such as health and beauty, cooking, lifestyle coaching, and fashion, have made a name for themselves on YouTube. The tutorials these influencers post often gain a huge following, which can result in the substantial advertising revenue for these content creators. Several YouTubers have been able to go from posting tutorials or short videos on their channels to being asked to speak at important events and collaborating with popular brands to produce and promote products.
There are also a number of scripted TV shows on YouTube these days. Some of the shows feature actors who were popular on previous or current television shows. However, some YouTube shows introduce up and coming actors to a wide audience. This is one of the reasons that some people predict that YouTube could take the place of traditional television one day. The shows that are created for YouTube TV work similarly to on-demand TV, since you can start and stop the shows whenever you want, and you'll get notifications when a new episode is available to watch.
Want to make sure you're keeping up with the YouTube trend? Here are a few YouTubers who have a substantial following and are changing the way people consume media. Many of these content creators have used this platform as a launching pad for their careers, becoming a voice in their industries and communities.
YouTube Gamers/ Sports Enthusiasts
PewDiePie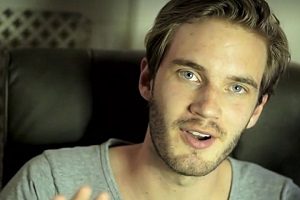 According to Media Kix, PewDiePie is the YouTube influencer with the most followers. PewDihttp://mediakix.com/2018/01/most-popular-youtubers-top-best/#gs.q32NyPkePie's real name is Felix Kjellberg, and he's a professional gamer from Sweden. He has over 58 million subscribers and is also one of the richest YouTube millionaires; earning around $12 million annually. In addition to YouTube, Kjellberg also has a pretty impressive following on other social media outlets. He has over 13 million followers on Twitter and more than 13 million Instagram followers, as well as a 7.3 million Facebook followers.
ElRubiusOMG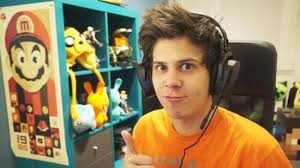 Ruben Doblas Gundersen, known online as ElRubiusOMG, is famous for his sketch comedy and gaming content. You can find new content from Gundersen a few times a week, and he has also launched a comic book series. He has also published a book that is filled with interactive challenges. His success as a published author is no doubt the result of him gaining notoriety on YouTube. ElRubiusOMG has 26.5 million YouTube subscribers. More than 10 million people follow him on Twitter and he has 7 million and 7.3 million followers on Facebook and Instagram, respectively.
Dude Perfect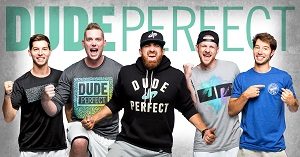 Dude Perfect was started by college roommates Cory, Coby, Garett, Cody and Taylor. The guys started the channel back in 2009 and wanted to share trick sports shots with their friends and followers. The channel led to a published book, several apps and even a TV show. Dude Perfect is also famous for comedic skits and the channel has about 24.5 million followers on YouTube. About 370,000 people follow Dude Perfect on Twitter and 18.2 million follow them on Facebook, along with their 16.4 million followers on Instagram.
YouTube Beauty Bloggers
Bethany Mota
This American YouTuber has definitely made a name for herself online. She was one of the first YouTube content creators to reach 15 million followers in 2009, and over the years she has created videos on a variety of topics.  She now has over 10 million followers and has partnered with a number of reputable brands, including Aéropostale, JC Penney and Forever 21. Mota even appeared as a contestant on Season 19 of Dancing With the Stars. Recently, she released a truth or dare video with television and online star Logan Paul that has caused a boost in popularity for both stars. Mota has been on YouTube for years and is only 22, which means she has a bright future ahead of her if she wants to become an even bigger YouTube star. In addition to posting beauty and lifestyle videos, Bethany Mota is also an aspiring actor and singer.
Rachel Levin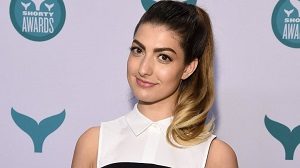 Rachel Levin, who is known as Rclbeauty101 on YouTube, has more than 13 million subscribers. In 2010, she started her YouTube career with a tutorial on how to cover under-eye circles and during the next few years, her channel became one of the fastest growing on YouTube. She was also number one on the Zefr Social Media Influencer Under 21 List a few years ago. Levin is 23 and a native of Philadelphia. Her channel focuses on beauty treatments that can be done at home, and she engages in a number of interesting challenges to keep viewers interested.
YouTube Chefs
Cooking With Dog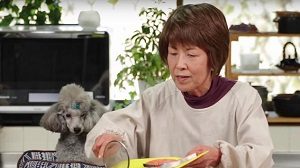 This creative cooking channel on YouTube started in 2007, has more than a million followers, and features the culinary renderings of a top chef in Japan. However, the chef is not featured in the videos, and the steps to the recipes are "narrated" by Francis, a gray poodle who translates the recipes into English so that more viewers can enjoy the videos. Even though Francis passed away in 2016, Cooking with Dog is still active, and a picture of the poodle is featured in the videos while entrees with ingredients like silken tofu and somen noodles are introduced to those who want to improve their cooking skills.
The Burger Show
This channel is hosted by Eggslut's Alvin Cailan and has nearly 4 million followers. The Burger Show is a spinoff of First We Feast and features celebrities who love traveling to different restaurants or food trucks to taste burgers. You may also learn some interesting information on how burgers are made, or you might become acquainted with unique ingredients that make certain burgers stand out.
YouTube Comedians
Nigahiga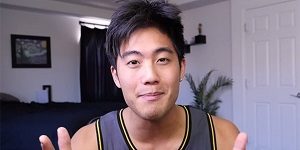 Ryan Higa was voted the top YouTube comedian according to The Top Tens. He goes by the name Nigahiga and his comedy videos have been watched more than 3 billion times. From 2009 to 2011, Nigahiga was the channel that was subscribed to the most, the longest period of popularity for any YouTuber except for PewDiePie. Nigahiga has more than 20 million subscribers and is also an actor who pursues roles outside of YouTube
Jenna Marbles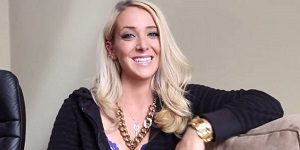 Jenna Marbles, whose real name is Jenna Nicole Mourey, is a YouTuber known for making hilarious content. She's also a comedian, vlogger and actress. Jenna Marbles often talks about challenges in life and societal expectations in a way that is funny and relatable, which has won her over 18 million subscribers. She also has nearly 3 billion video views.
Smosh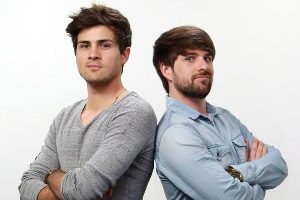 Smosh is a YouTube comedy channel that was created by Daniel Padilla and Ian Hecox. Padilla started the Smosh website in 2002 and his friend Hecox joined him shortly thereafter. By the end of 2005, Smosh was one of the most popular YouTube comedy channels. In 2012, Hecox was nominated for the Shorty Award in the comedian category. Padilla left to pursue his solo channel on YouTube and Hecox is now the only cofounder who is still part of the Smosh team.
Disclaimer: All images are copyright to their respective owners and are used by USA Online Casino for informational purposes only.