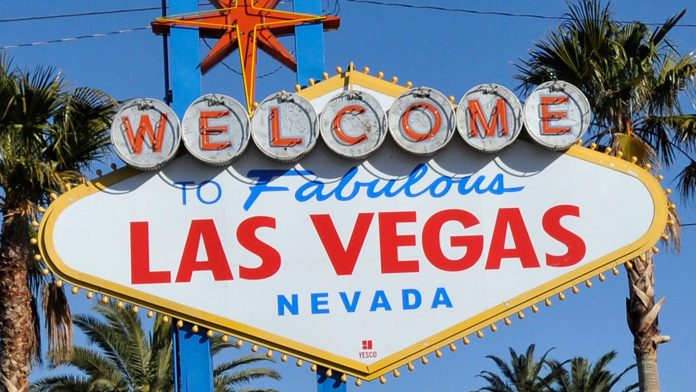 Las Vegas is known for lots of things: some of the best casinos in the world, extremely fancy hotels, one-of-a-kind shopping for clothing and jewelry, and entertaining shows that will make your trip to the city a time that you won't soon forget. Vegas also has lots of great restaurants, so it's easy to find a four-star meal whether you're heading out in the morning for breakfast or want to enjoy a special date night or dinner with friends. There are also restaurants that are designed to look like eateries from the past, and dining spots that replicate architecture and dishes from various parts of the world. Since the city has so many activities and sub-cultures, you can find restaurants that play your favorite music, offer live entertainment and feature foods that are so extreme, you'll look forward to your next trip to Vegas as soon as your meal is over.
If you're a foodie wanting to see as much Vegas entertainment as possible or if you want to check out some of the most unusual Vegas eateries with family, friends or that special someone, here are a few suggestions that will make your dining experience interesting.

Steak Restaurants
Switch Steak
Switch Steak is a restaurant on the Las Vegas Strip that requires business casual attire to dine at the eatery. You'll find a number of steak and seafood dishes that are truly one of a kind in presentation and flavor, and if you're a fan of seafood, you'll love the assortment of shrimp and oysters underneath "smoking" dry ice. The setting of the three-level restaurant changes throughout the day as well, which is part of what makes the location unique. If you eat at Switch Steak more than once during your vacation, you may visit one time and see an Italian villa theme; the next time you dine, the restaurant could be decorated in Baroque style. The eatery also features an atrium view for a picturesque dining experience. Switch Steak is open for dinner only, so it makes a great date night spot.
Carnevino
This upscale restaurant is located at Palazzo and, if you're a fan of steak, you may be interested in the dry aging process that is used for the meat. While most people dry-age their steaks for about 60 days or three months, Carnevino offers the riserva steak, which has been aged for 240 days—that's eight months! The steak has a pungent odor like gorgonzola and the flavor of the meat is extremely pronounced. Even if you eat steak often, you likely won't look at this meat entrée the same way after a trip to Carnevino.
Peppermill
This restaurant is actually a diner, but you can get one of the best steak meals in the city there—New York Steak and Fettuccine. Peppermill has the retro feel of Las Vegas diners of the past; there's plenty of lounging space, neon pink and purple lights and indoor trees. There are also jars of sugar in bright colors on each of the tables, so you may be tempted to order a giant cup of coffee and put the sugar to good use. The diner is also known for the Colossal Sundae, which is one of the biggest and sweetest desserts you'll ever try—some people even get it as an entrée! Peppermill is also known for having a photographer on site who will take pictures of you and your friends and family, which make great souvenirs.
Burger Restaurants
Heart Attack Grill
The motto for this restaurant is "A taste worth dying for," and many of the people who visit Heart Attack Grill would agree that the burgers and fries are pretty good. The eatery is home to the Quadruple Bypass Burger, which is the burger with the most calories in the world. There's also an all-you-can-eat fries station; the fries are cooked in lard and you can top them with cheese. In keeping with the notion that these foods are terrible for your health, waitresses dressed as sexy nurses will serve you your food and beverages—the waitresses can even push you out of the restaurant in a wheelchair if you eat too much!
Italian Restaurants
Capo's
This Italian restaurant is in the West Tropicana region of Las Vegas and provides a unique atmosphere. There's not a door in the front, since the restaurant is a speakeasy, so you'll have to enter through the back. You'll hear great music and the environment is lively and entertaining, so it's a great place to go out with friends when you want to enjoy a delicious dinner and great cocktails. You can listen to live music each night and you'll feel like you've stepped back in time to the nightclubs that were popular in the 1920s and 1930s, so you may even want to dress up to make dinner more of an event.
Grotto Italian Restaurant
If you're at the Golden Nugget Casino, you can grab a bite to eat at Grotto. The most interesting feature of the eatery is the large shark tank, so you can watch these animals swimming while you enjoy your meal. Grotto is known for its great food and affordable prices, so it's an ideal place to bring the entire family, or you can eat there with friends after a night of enjoying the casino's activities.
Restaurants With a Great View
Eiffel Tower Restaurant
This beautiful restaurant is located on the Strip but is about 100 feet above street level, since it's on the Las Vegas Eiffel Tower's 11th floor. It's a great spot for a romantic dinner, so it's ideal if you want to take your sweetheart somewhere special during your Vegas vacation. You'll have a variety of delicious gourmet food to choose from and a stunning view of the fountain show at the Bellagio. Of course, the main feature of the restaurant is its location, and you'll be able to take in a new view of the city, which will make dining more fun.
Top of the World Restaurant
This eatery is in the Stratosphere Tower and offers several beautiful city views. Every 80 minutes, the building rotates 360 degrees! If you're looking for a bit of a thrill while you enjoy your appetizers or entrees, this is one of the best places to go.
Aureole Las Vegas
Aureole, located at Mandalay Bay Resort, is one of the best places for fine dining and offers a clear view of Swan Court, since the windows reach from the floor to the ceiling. The restaurant also has a wine tower that is four stories high. When you select the wine you'd like with your meal, "wine angels" get your bottle(s) for you. These beautiful women are strapped to cables and are seen through the windows being lowered or lifted to the correct shelf to get the wine you've chosen.
Fun Restaurants
Top Golf Las Vegas
This restaurant is located at MGM Grand and is a great place to bring the entire family, since there are fun activities for everyone. There are over 100 hitting bays and two swimming pools, as well as meeting rooms and event areas if you want to rent a VIP space for an event. If you're coming to Top Golf for a concert, you'll get a similar experience to seeing your favorite artist at an arena or convention center, since the on-site concert venue can hold up to 900 people! There are also five bars at Top Golf that serve specialty cocktails and the menu includes traditional bar food like wings in a variety of flavors and sliders, as well as gourmet salads and flatbread pizzas.
TV-Inspired Restaurants
Gordon Ramsay's Hell's Kitchen
If you enjoy watching Gordon Ramsay's tactless approach to teaching chefs how to be their best on his television shows, you'll likely want to visit Hell's Kitchen while you're in Vegas. You'll feel like you're on the set of a realty show. The restaurant is in front of Caesar's Palace and gives you a beautiful view of The Strip, and the Blue and Red kitchens serve modern dishes for both lunch and dinner. If you want a cocktail with dinner, you can find innovative collaborations that showcase the most up-to-date trends in mixology. There's also a great brunch menu if you want to check out the restaurant after a night on the town.
Disclaimer: All images are copyright to their respective owners and are used by USA Online Casino for informational purposes only.