It doesn't seem so long ago when Facebook and Twitter were completely unknown and even e-mail was a bit of a novelty. However, in just the last decade, the online world has taken leaps and bounds, and there are now more opportunities for us to get online than ever and to share the details of our lives with our friends, family, and the world in general. The drive for social media has led to millions of people signing up for these sites all over the world, and more and more of us are regularly experiencing the thrill of receiving likes on our photos and reconnecting with old friends from years ago with whom we'd lost touch.
It's no wonder then that social media in all its forms is more popular than ever, and increasing numbers of people of all ages are starting to use well-known names in the industry, such as Facebook, Twitter, and Instagram. However, while these famous sites are extremely popular, there are some downsides to registering for their services. The limited privacy controls involved with the use of Facebook, for example, have led many individuals to seek out alternative forms of social media that can provide a better way to share information and to have fun in a social online environment. While at one time there was very little to choose from in the way of alternatives, these days there are a surprising number of other apps and sites springing up that are well worth investigating.

1. Musical.ly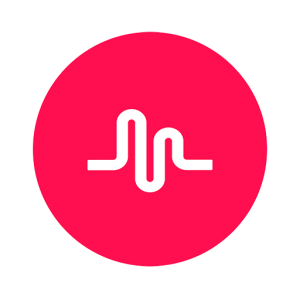 Initial Release: 2014
App Store Rating: 4/5
App Store Reviews: 10.7K
Musical.ly is a social media application designed for sharing short-duration videos that are music-rich with friends. It offers many of the same features as Instagram, allowing users to record videos quickly and easily and then post them straight away or even edit them to customize them with exciting special effects. Muscial.ly also allows users to synchronize video and audio together with professional results, while the in-built music library is accessible through a single touch to find appealing tracks to add to videos. There is even a cool duet feature that enables two individuals to work on one video screen using the same track.
2. Snapchat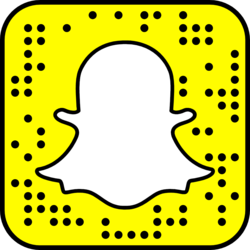 Initial Release: 2011
App Store Rating: 3.1/5
App Store Reviews: 236.2K
You've probably heard of Snapchat at some point. This social network focuses on instant messaging from mobile devices. Growing at a phenomenal rate, it is starting to become a serious competitor to Instagram and Facebook. It allows users to share a range of media content quickly and easily with friends over the network. Once it has been seen, it disappears in just a few seconds, which is great for security and privacy.
3. Periscope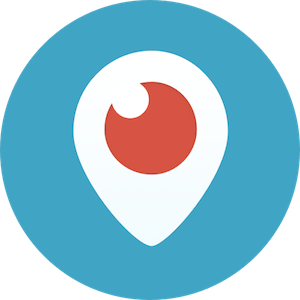 Initial Release: 2015
App Store Rating: 4.2/5
App Store Reviews: 2K
This live online video broadcasting platform is supported on all the best mobile devices. Owned by Twitter, this app has impressive market value. It allows users to become connected easily so that they can share interesting broadcasts instantly. There are easy replay options for any missed content and the opportunity to "heart" a broadcast that they particularly enjoy. Content can even be rated as public or private to choose who can see it.
4. Live.ly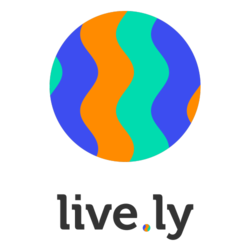 Initial Release: 2016
App Store Rating: 2.9/5
App Store Reviews: 3.6K
Very similar to the Muscial.ly app, Live.ly is a recent entrant into the social media market, having only been launched in 2016. Despite its relative newness, it has become popular among young users especially because it enables users to instantly broadcast key moments of their lives and to watch live streams from anywhere in the world. Popular videos receive "loves" and can be commented on, while users can even send each other gift points that have been bought with real cash. There is a leaderboard feature, which shows what the most popular channels are, and a browsing facility, which enables users to quickly find a stream that fits their preferences and viewing mood.
5. Tumblr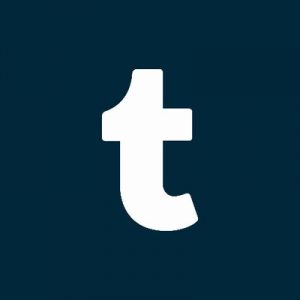 Initial Release: 2007
App Store Rating: 4/5
App Store Reviews: 26.8K
Bloggers love Tumblr since it entertains every age group with its impressive interface. Popular with teens and younger users, this site enables users to share their video clips, personalize blog posts, follow catchy styles, and use unique formats to attract more readers. Updates are easy to spot on the dashboard and users can like posts and reblog them if they want.
6. Amino Apps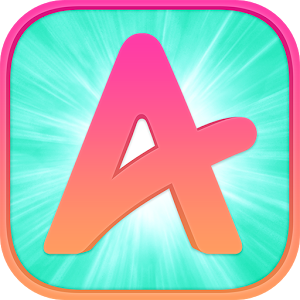 Initial Release: 2013
App Store Rating: 4.8/5
App Store Reviews: 17K
While you may have never heard of this app, it has been aimed at mobile users aged 16 to 24 who consider themselves to be "nerds." The niche topics covered range from K-Pop to Pokemon, and users can scroll through chat rooms and posts from the users that they follow. Anyone can create his or her own interest channel and there are currently more than 250,000 communities, some of which have more than 1 million members. Although the company is still young, Amino claims that users are spending more time in its communities than those on Facebook, Snapchat, Pinterest, and Reddit, making this a strong contender to take the major players' crown.
7. Raftr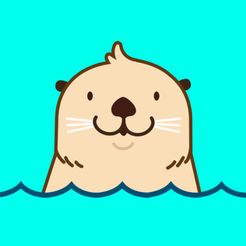 Initial Release: 2017
App Store Rating: 4.6/5
App Store Reviews: 9
Putting stories ahead of people, Raftr is a mobile site and iOS app that is easy and fun to follow. It allows users to share and discuss their interests across categories, such as sports, entertainment, and news. Discouraging self-promotion, Raftr creates new content based on topics every week and wants to specialize in engaging and relevant content.
8. Lego Life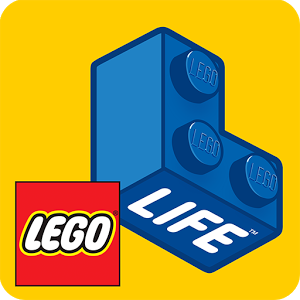 Initial Release: 2017
App Store Rating: 3.9/5
App Store Reviews: 92
Although this social network is aimed at children, it is well worth a mention because of its impressive safety and security. Aimed at kids under 13, this app is similar in appearance to Instagram and is designed to prepare children for using adult social networks. It gives them a safe place to share their photos and to talk about their Lego interests. There are very strict restrictions on this app, with limited commenting abilities, full moderation of comments, and no private chat possible.
9. Zenly
Initial Release: 2015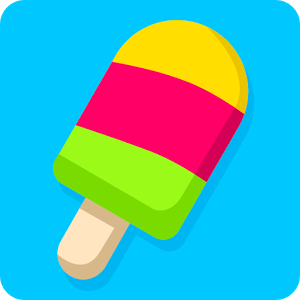 App Store Rating: 4.7/5
App Store Reviews: 1.1K
Location sharing is still a thing with young users, and the Zenly app allows users to share their location precisely with their family and friends using cutting-edge technology and incorporating exciting features that teens love. With more than 2 million users, Zenly has risen in popularity among students who are adding countless friends every day and checking to see where they are and what they're doing.
10. Hype
Initial Release: 2011
App Store Rating: 4.9/5
App Store Reviews: 102
Just after Vine was shut down, Hype was launched by the same co-founders. Although there are already plenty of video-streaming sites out there, Hype really stands out since it allows the blending of videos and photos with live content from camera rolls. Live videos can be layered with comments, GIFs, emojis, text, and music for a more exciting and customizable way to share creations.
These are just 10 of the different social media sites out there that promise something a little different to the standard fare served up by the big players, Twitter, Facebook, and Instagram. There is still a long way to go before these new alternatives finally reach the same level of popularity as the old, long-established stalwarts of social media. Nevertheless, some of them are proving to be surprisingly competitive and have serious numbers of users.
It seems clear that the future looks bright for all types of social media, from the well-known to the less obvious, and who knows which direction things will head in the future. Maybe one of these 10 will be the next Facebook, or maybe there is something even more exciting just around the corner.
Disclaimer: All images are copyright to their respective owners and are used by USA Online Casino for informational purposes only.