Escape Rooms have really taken the world by storm over the last few years, and it is easy to see why. Getting together with a few friends or family members and using your wits, problem-solving skills, and teamwork to find your way out of the room before the time runs out is fun and entertaining. It is also a fantastic bonding experience. Escape Rooms are popular with bachelor parties, as part of a birthday celebration or as a perfect rainy-day activity, and there are now more in Las Vegas than you can shake a stick at. Here are 10 of the city's best.

Escapology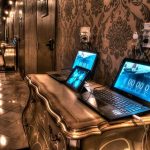 Website –  Visit Now
Price range – $30
Rating – 4.8
One of America's most popular escape-room companies has recently arrived in Las Vegas and it has proven to be an immediate success. With 10 different games available, each with its own unique theme, this premium experience is suitable for teams of between two and six players. Each game lasts for 60 minutes, and there are different levels of difficulty to choose from, as well as options to suit the entire family. Some are for adults only while others are suitable for mixed-age groups. From a good old-fashioned murder mystery to tracking down prolific cybercriminals to finding an antidote to a chemical weapon attack, Escapology has something for everyone.
Lockdown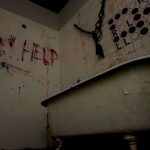 Website –  Visit Now
Price range – $35
Rating – 4.4
Located just a block away from The Strip, Lockdown offers visitors the choice of three unique escape-room experiences. Each one is suitable for between three and eight players and there are two difficulty levels from which to pick. Children over the age of 10 are allowed to join in the fun as long as they are being supervised by an adult. The games available include "Hostage Rescue," a race to find a bank account number and send money to the kidnappers before the time runs out; "Mob Boss," a mission to save a Mob Boss and his family before the police turn up; and "Crazy Professor" where you have to find your way out of a lab of bizarre inventions before the room self-destructs.
Rush to Escape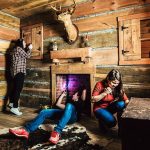 Website –  Visit Now
Price range – $35
Rating – 5.0
If you're traveling with children who want to get in on the action, Rush to Escape is one of the best escape rooms in town. All the games can be modified to suit the needs of beginners and minors and there are two options from which to pick: "Smite 10 Sherlock" is perfect for fans of Sherlock Holmes, and it is an opportunity to sneak into the home of Irene Adler, his female nemesis, to find a stolen letter. "Prison Break" is a spooky look inside a jail where four prisoners went missing. What happened to them and how will you get out? Working with your friends, can you beat the clock?
Countdown Live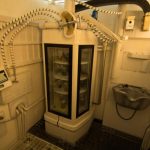 Website –  Visit Now
Price range – $35
Rating – 4.1
The first, and some say the best escape room in Las Vegas, Countdown Live offers players a choice of three unique adventures in immersive and engaging environments. With original stories and plenty of challenges, this is one of the best options for people traveling in larger groups since the three rooms here are suitable for up to 10 players. Choose from the Sherlock room, the Atelophobia, with its horror theme, or Project Poseidon where you have to gather intelligence about a strange machine. Each presents its own challenges and puzzles to solve and is sure to take all of your cooperative skills and problem solving to escape in time.
The Basement
Website –  Visit Now
Price range – $40
Rating – 4.8
If you have limited time and are traveling in a large group, The Basement is the escape game for you. Each experience takes just 45 minutes, is suitable for up to 10 players, and offers something completely unique since it has a continuous storyline running through both of the available experiences. The Basement and The Study are both only appropriate for players aged 13 or over, and anyone under the age of 17 must be accompanied by a responsible adult.
Xterious Escape
Website –  Visit Now
Price range – $30
Rating – 4.5
Rumored to be the most exciting Las Vegas escape room, Xterious Escape is a family-friendly, authentic experience that is perfect for celebrations, team-building corporate events, or just as a way to have fun. As the only escape room in town that can offer the opportunity for head-to-head competitions between two groups of players, this venue offers six different experiences from which to choose, including classic jailbreaks, Vegas-themed adventures, and even an escape based on ancient Maya culture!
ESCAPEability
Website –  Visit Now
Price range – $35
Rating – 4.7
A good choice for players who want to enjoy the escape-room experience but don't want to be scared to death, ESCAPEability offers five rooms, three of which have non-scary themes. This is also the perfect escape room for large groups since one of the experiences, the Casino Takeover Room can accommodate as many as 20 players at once. The adventures can transport you to Pompeii, back to the 1940s or even to Mars as you work together to solve the clues.
Escape or Die
Website –  Visit Now
Price range – $35
Rating – 4.2
If you love zombies, you will love the three apocalypse-themed rooms at Escape or Die. Best suited to adult participants, the games here centers around creepy puzzles and challenges that must be solved within 60 minutes or you "die!" Whether you want to avoid being "infected," want to join "the survivors" or want to outwit the zombies, this is the escape room for you.
Escape Reality
Website –  Visit Now
Price range – $32
Rating – 4.8
Are you looking for an immersive experience for up to six players? Escape Reality is perfect for you. With a huge choice of seven different themed rooms, all based on movies, this is an especially exciting opportunity to involve yourself in an engaging puzzle that will need all of your wits and cooperation to solve. With games available at three different difficulty levels, people of all ages and abilities are welcomed here.
Number One Escape Room
Website –  Visit Now
Price range – $35
Rating – 4.8
Promising Las Vegas' most extravagant and eventful escape rooms, the Number One offers a thrilling and unique experience with rooms that have been customized by professional games and stage designers. With six different games available, players can choose from different levels of difficulty to suit their experience level and all groups will enjoy a private experience, without having to worry about being paired up with strangers.
Lost Games
Website –  Visit Now
Price range – $39
Rating – 5.0
If you are a fan of the horror genre, you will want to make a beeline for the Lost Games escape rooms. Each room here is set in an immersive insane-asylum setting with realistic props, creepy hallways, and a storyline that really engages you from the beginning in an alternative reality. The perfect blend of scare factor and problem solving, this escape room is suitable for families as long as children are accompanied by an adult and your group can enjoy a private game playing experience since no strangers will be able to book the same room during the same time slot.
These are just 10 of the best escape rooms in Las Vegas, and any one of them can offer you a fun-filled experience that will test your wits, keep you fully engaged, and push your team-building skills to the max. Whichever one you choose, you can guarantee that you will have an experience that you won't forget in a hurry!
Disclaimer: All images are copyright to their respective owners and are used by USA Online Casino for informational purposes only.