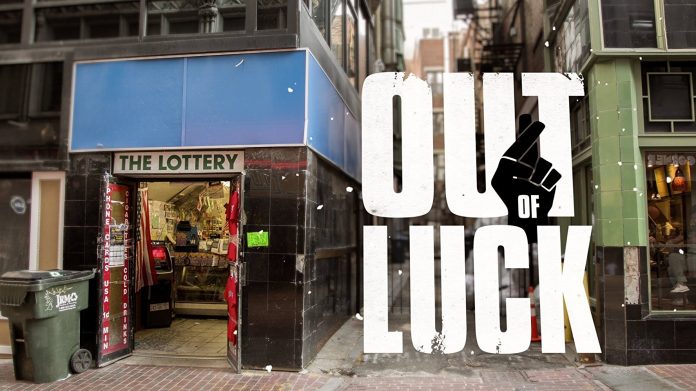 If you love going to the casino on vacation and are fascinated with the thrill of possibly winning the jackpot, there's a good chance you've wondered exactly how gambling works. Obviously, some people are better at trying their luck in casinos than others, and there are some people who have had to deal with some pretty serious consequences because of gambling.
For more information about what motivates people to gamble and the ups and downs of gambling, it may be helpful to watch a documentary or two on the subject. Here are the Top 10 gambling documentaries you can watch for entertainment or educational purposes.

1. Louise Theroux: Gambling in Las Vegas
Imdb rating: 7,4/10
Year: 2007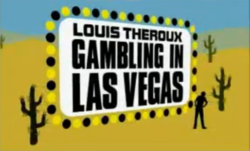 This documentary follows Louise Theroux, an investigative journalist from England, as she travels to Las Vegas to meet the gamblers who frequent its casinos. She also talks with the casino employees and finds out what it takes to keep gamblers happy and motivated to continue taking risks while chasing a jackpot. One of the main "characters," Dr. Martha Ogman, is a retiree who admits to losing more than $4 million in the last seven years by playing slot machines. Her son, Seth, who is also featured in the documentary, is quite unhappy his mother is gambling away his inheritance. "Louise Theroux: Gambling in Las Vegas" confirms the notion anyone can be a gambling addict.
2. The Best of It
Imdb rating: 7,1/10
Year: 2016
This documentary explores the life of professional gamblers. It follows the lives of The Shrink, Dink, Boston, and Banker, all of whom make a living by betting on sports. The Best of it film shares the ups and downs of this lifestyle choice and the challenges that come with selecting it as a way to make a living.
3. Cheating Las Vegas
Imdb rating: 5,9/10
Year: 2000
This documentary shows the ways the most cunning gamblers and con artists get into Sin City's casinos to win large sums of money. Narrated by James Woods, the film follows Las Vegas cheaters and the clever ways they get past casino security. Security camera footage is also featured, and both cheaters and casino professionals share their stories. There is even one account of a jeweler who cheated the casino by melting down silver and creating counterfeit coins. The jeweler won a large sum of money and didn't serve much time in jail after being caught. "Cheating Las Vegas" also shows the extreme risks some people take to support their gambling habit and the ways gambling affects their daily lives.
4. Out of Luck
Imdb rating: 7,6/10
Year: 2015
The gambling documentary, "Out of Luck" suggests that the biggest "casinos" in America are the lotteries. The film explores the fact that the poorest and least-educated Americans are negatively affected by state-run lotteries, and 15 percent of lottery players provide a surprising 80 percent of lottery profits. The documentary also tells the story of a man who owned a convenience store. He purchased more than a million dollars in lottery tickets at his store and, eventually, became bankrupt.
5. Life on the Line
Imdb rating: 5,8/10
Year: 2013
Life on the Line examines individuals who gamble on the Super Bowl. The top professional sports bettors arrive in Las Vegas during Super Bowl Weekend, which is the year's biggest betting event. The professionals bet wisely based on observations and past wins, while the novices or risk-takers bet hastily and lose big.
6. Now Place Your Bets
Imdb rating: N/A
Year: 2017
This documentary, Now Place your Bets, examines legal sports betting and its growing popularity in Las Vegas. The film also explores the fact sports betting has become more popular all over the world and is a multibillion-dollar industry. The documentary includes several detailed interviews, as well as photos and footage of gamblers. Many gamblers also share their personal stories to provide more insight into the world of sports betting and how it has grown over the years. The film also explores the way Las Vegas, a town known for gambling and entertainment, is changing and sheds light on the way sports betting is sometimes overseen by organized crime rings or even corporate institutions. It even shows how the U.S. government is connected to some betting operations. Casino owners, bookmakers, journalists, and gamblers are interviewed about some shocking and life-changing events in the gambling world. There are several sports-betting icons featured, including Jimmy Vaccaro, Dennis Tobler, Frank "Lefty" Rosenthal, and Bob Martin. They talk about the life of a professional gambler and how competition and obsession with money are the main tenets of professional gambling.
7. 30 for 30: The Legend of Jimmy the Greek
Imdb rating: 6,2/10
Year: 2009
This film showcases the life and career of professional gambler Jimmy Snyder. He helped to legitimize betting on NFL games and providing point spreads during pregame shows. He stepped over the line because of greed and the need to be on top, and the consequences were dire.
8. Gambling Addiction and Me –The Real Hustler
Imdb rating: 7,8/10
Year: 2012
This thrilling and fascinating documentary features Alexis Conran, the star of "The Real Hustle," on BBC Three. Conran is an extremely skilled poker player and quite comfortable in the casino. He sees gambling as an enjoyable hobby and likes the thrill of betting to possibly achieve his biggest win ever. However, Alexis' father had a very different gambling experience. While Conran can bet responsibly, his father, who was a gambling addict, went to prison for committing fraud to get money for betting.
This, along with the behavior Conran has observed in himself, has pushed him to explore what exactly makes some people cautious in their approach to betting, while others are willing to risk everything. In the documentary, Conran is shown traveling Athens, Las Vegas, and Great Britain. He talks to gambling addicts, addiction experts, and his own relatives to try to understand what makes gambling a compulsion some people can't overcome.
9. Understanding Joy
Imdb rating: N/A
Year: 2014
This documentary's title may lead you to think it is positive or happy. But, it soon becomes evident gambling addiction is very serious and can lead to devastation. "Understanding Joy" follows the life of gambling addict Joy W. She shares her struggles with her addiction, as well as the negative consequences of acting on her impulses. Joy said it felt as though her "brain was hijacked." She couldn't believe some of the things to get money for gambling.
Now, Joy is dealing with the legal ramifications of her actions. Her story is presented in a neutral and objective light since she takes responsibility for what she has done. The American Psychiatric Association classifies gambling addiction on the same level as a drug or alcohol addiction. One expert even stated gambling addiction treatment is about 20 years behind, which is why many people don't get the right type of help.
10. Out of Control
Imdb rating: Not released yet
Year: Not released yet
This documentary follows the life of a Finnish accountant who stole more than €800,000 ($986,000) from her clients and lost it because of gambling. "Out of Control" follows the accountant during her time in jail, and when she is released and starts her life over again. The film also highlights the clients from whom she stole the money.
"Out of Control" also explores the reasons people are reluctant to talk about gambling addiction. The film asserts this may be because many people profit from some people who are so impulsive they are willing to risk everything just to win money.
Disclaimer: All images are copyright to their respective owners and are used by USA Online Casino for informational purposes only.