Gambling, whether in real-world casinos or online, has never been more popular, and more punters than ever are finding a thrill from placing wagers on slots, video poker, and table games. While many players enjoy a taste of luck from time to time, some punters have found they have scooped life-changing amounts. Here are some of the top 10 jackpots that have ever been won in casinos.

10. Win Millions On Mega Moolah
As you might guess from a slot called "Mega Moolah", this is one game that continuously offers amazing progressive jackpots that really hit the spot. Made by Microgaming, this online slot has paid out millions to its lucky winners who hail from around the world. However, one of the punters who won a life-changing sum was Georgios M. In 2009, he scooped $8.6 million when he was playing online at River Belle Online Casino. The 36-year-old from Greece was the winner of the biggest ever Microgaming jackpot payout at that time.
9. $8.63 Million On Hall of Gods
NetEnt is a giant in the online gaming business and is well-known as a top-notch developer thanks to its Hall of Gods slot, which has changed countless lives thanks to its amazing jackpot payouts. In its entire lifetime, this online slot alone has given payouts in the sum of more than $90 million. The most recent noteworthy cash out came in June 2017 at the Folkenautomaten Casino when a Norwegian 47-year-old netted a massive $8.63 windfall by playing this Norse myth-themed slot.
8. Mega Fortune Dreams Brings Disneyland Dream to Fruition
Just before New Year's 2017, Wellzyc, an online player from Cheshire County put down a small wager on Mega Fortune Dreams at online BGO Casino via his mobile device. Yet, with just one spin, the father of two scooped a humongous jackpot of more than $8 million. He spent some of his winnings on a family trip to Disneyland while looking forward to a lifetime of financial stability.
7. Breaking the Bank at Monte Carlo
Some of the biggest wins in casino history took place a long time ago, yet, were no less amazing in scale. Charlie Wells was once such player. Back in 1891, this keen punter played roulette solidly for 11 hours and "broke the bank at Monte Carlo." Popularized in that well-known music hall song, Wells won more chips than were available on the roulette table 12 separate times during his marathon game playing session. Wells turned 4,000 Francs-worth of chips into a cool million, which today would be equal to more than $20 million.
6. William Darnborough – Roulette Player Extraordinaire
Another roulette fan, William Darnborough was playing a few years later than Wells, but he was playing in the same casino. During a seven-year period from 1904 to 1911, Darnborough scooped a total win of a half-million dollars – a huge amount in today's money. Darnborough enjoyed a better fate than Wells, who died penniless. Instead, he married into the nobility and retained his epic fortune.
5. Record-Breaking Poker Win
Antonio Esfandiari may already have been a successful professional poker player, but, in 2012, he risked an enormous sum at a charity WSOP poker event and won. His wager of $1 million scooped him the largest win in the whole of poker history — $18,346,673 — and even though 11 percent of his win went to charitable causes, his personal fortune from the game was still enormous. This outstanding win took Esfandiari's tournament winnings total up to $23,245,838, the largest amount ever to be won during the history of poker tournaments to date.
4. A Single Big Risk
Ashley Revell was by no means a professional gambler, but he certainly loved a risky wager. In 2003, he sold his house and all his belongings in London and went to Las Vegas, taking the money he had earned with him — an amount that equaled around $135,000. Bizarrely, Revell placed the entire amount on red playing roulette in downtown Vegas in the Plaza Casino. Amazingly, despite the huge risk, he won, doubling his money. He immediately pocketed his win and promptly left! He is now the owner of iGaming Recruitment, a company that helps provide staff for gambling companies.
3. A Billionaire's Luck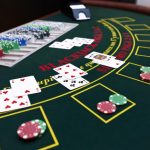 Kerry Packer was already a billionaire, so placing large wagers was never going to be a problem. During his trip to Las Vegas in 1995, he went to the MGM Grand and won somewhere in the region of $20 to $40 million playing baccarat and blackjack. Legend has it Packer was playing as many as eight hands simultaneously across several tables, with wagers as high as $250,000 on each hand. Less than an hour after placing his first bet, his gains already came in at $25 million.
2. 17 – 007's Lucky Number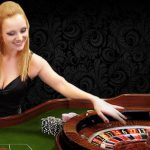 Actor Sean Connery may be best known as James Bond, a spy with a passion for the gaming table. But, in real life, Connery managed to win $13,795 at the roulette table himself – a sum today would be equal to around $224,861. Connery's luck came from wagering on the number 17. Bizarrely, having won on 17, he left his winnings there, only for 17 to come up a second time. Yet, the remarkable thing is it then came up yet again for the third time consecutively – at the odds of 50,000 to 1.
1. Odds of 1 in 1.56 Trillion
Craps may not be the most popular game in the casino, but it does offer punters the chance of scooping enormous wins. Of course, the potential for huge losses is equally high. Luckily for Patricia Demaura, fortune was favoring her. Having only ever played craps once in the past, she was almost a complete novice when she took her seat at the Borgata's craps table in Atlantic City. She managed to win 154 throws consecutively during a marathon four hours and 18 minutes of play. While she never actually revealed the precise amount of her winnings, her original buy-in was just $10. And, even with conservative bets, she could have scooped hundreds of thousands of dollars in winnings. If she'd been placing high wagers, her win would have been more than a million dollars. What is especially amazing about Demaura's story is the odds of having 154 consecutive winning throws are 1 in 1.56 trillion!
While these 10 casino wins are especially high, there are more huge casino cash outs than you might think, and many happen at the most unexpected times. For example, one man who was simply hanging out in the Excalibur Casino while waiting for a basketball game to begin managed to win a total of $39 million and a one video game developer walked out of the famous Golden Nugget Casino with almost $5 million in winnings. He returned one week later and scooped yet another $1.5 million! There's no way of knowing who lady luck will favor, and, perhaps, you'll be one of the lucky ones next time – who knows?