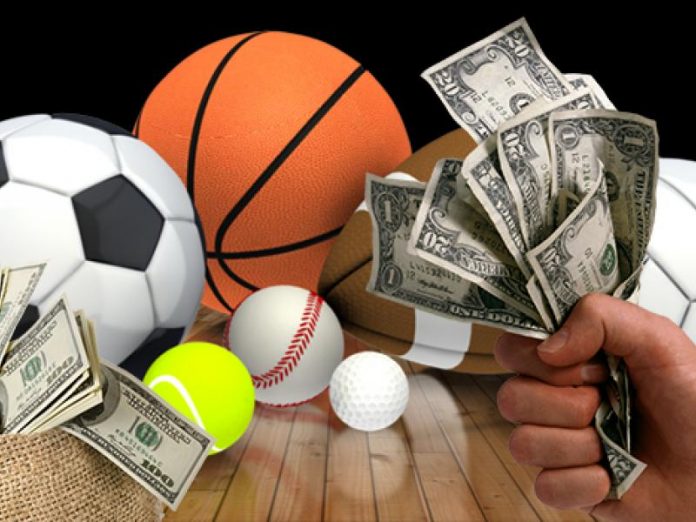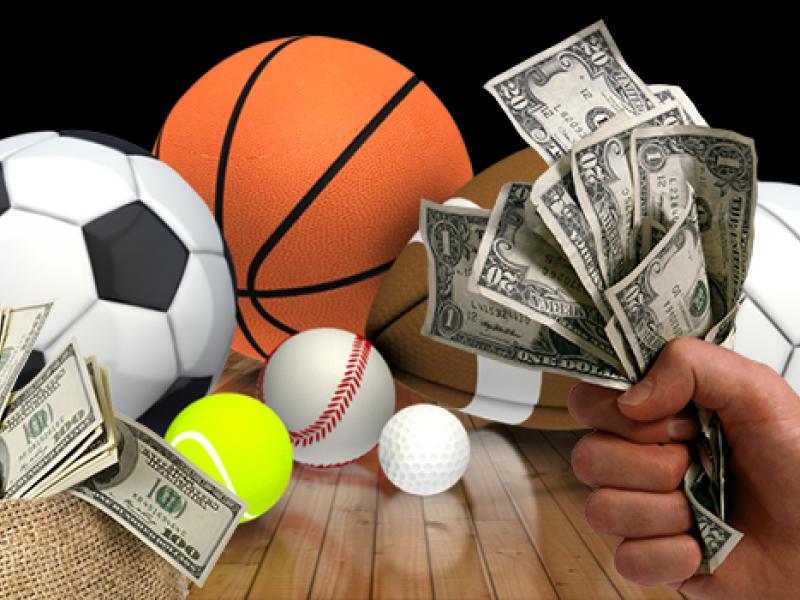 Since sports betting became legal in the U.S., there are now more places than ever to get your daily dose of sports action in Nevada. And with Vegas being the gambling capital, it should come as no surprise that there are dozens of sportsbooks dotted throughout the city's casinos and stores. Las Vegas Boulevard, along with the Strip, is two locations where punters can flock to watch their favorite chalks, but there is an array of places in Downtown and on the outskirts of the city too.
If you're looking to witness the action on the big screen on your visit to the City of Lights, here are five land-based sportsbooks well worth your attention!
Caesars Palace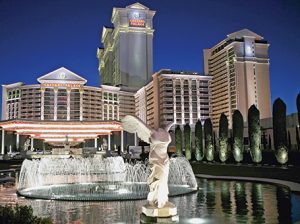 Having been in the business for more than 50 years, Caesars Palace is undoubtedly one of the most recognizable casinos in the world. Caesars boasts the iconic Roman-themed decor, plush 300,000-square-foot gaming area, and the legendary Colosseum concert hall. The Colosseum has been graced by the likes of Frank Sinatra, Stevie Nicks, Judy Garland, and a whole host of other top stars over the decades. It can't be denied that there are many things to marvel at inside this luxury hotel and casino venue, especially when it comes to lovers of sport!
Regarded as the best racing and sportsbook in Vegas, gamblers can witness the excitement across 143 HD LED plasma screens complete with 4-Zone Directional sound. The state-of-the-art sound system is also considered the best and largest on the Las Vegas Strip! Bets can be placed via the free downloadable mobile app, or at one of the 13 betting windows. 
When it comes to comfort and catering, there are 140 deluxe leather seats that guests can plant themselves in to watch the action, plus delicious meals and snacks available to order from the bar. Caesars is highly renowned for generosity, so if you're found to be placing single bets of $125 or more, you'll get complimentary drinks on the house.
MGM Mirage
Some people consider the Mirage to be a bit outdated, but we have to disagree where its sportsbook is concerned. Aside from the huge 85-foot wall of 1080p TV screens, there are also five interactive tables that guests can utilize for everything from tracking data and stats, making dinner reservations, to watching all of the games in HD. To immerse you in the action even more, there's also a separate VIP area with one of the best screen viewing spots and space to truly absorb the atmosphere. 
Despite the fact the Mirage is one of the largest sportsbooks in Vegas, the downside is that you'll only get a free drink if you're placing minimum bets of $500 or more. But don't let these extortionate criteria put you off, as drinks on their own are quite reasonable, and the service is said to be much faster and more efficient compared to other sports betting venues. 
The Venetian
Another equally compelling place to get a racing and sports fix is the Venetian. The 10,000-square-foot venue is situated right next to the poker room and features an enormous 10-foot-tall, 100-foot-wide screen capable of hosting up to 42 individual sports broadcasts simultaneously. Book yourself into one of their 118 luxurious padded seats, and don't miss a second of your favorite games.
Wagers can be placed through the CG Technology Sports app or directly through the three available betting stations. On top of some fantastic food and drinks options to choose from, the venue is open 24 hours a day. This means that any time you're feeling lucky or don't want to be there at peak times, you can simply plop yourself into a seat, kick back, and enjoy. 
Westgate SuperBook
Stepping away from the casinos, if you're not familiar or ever visited the Westgate Superbook, you're certainly in for a treat if you're a sports fanatic. It is essentially the sports betting paradise of the world and is known to have some of the best odds for games every season. The 30,000-square-foot venue consists of a massive 220-foot-wide by 18-foot-tall 4k screen wall, more than 350 seats for lounging, plus convenient food and drink options to order complete with a full-scale cocktail service. 
In addition, the Westgate has a mobile app that can be accessed from anywhere in Nevada, with a comprehensive betting list that's recorded as the largest in the state. Free WiFi can be accessed throughout the venue too, and headphone jacks are available for private listening to games of your choice. VIPs get key card access to a dedicated desk area with upgraded amenities that includes 32" LCD screens, deluxe seating, and private bar access. 
The Book at LINQ
We started with Caesars, so we'll end with its other highly acclaimed sportsbook, the LINQ Hotel + Experience. Unlike the Palace — which is primarily known for its casino — this hotel is devoted purely to sports lovers. Unlike conventional sportsbooks, as soon as you enter the LINQ, you are immediately handed a tablet to manage everything from your bets to your drink orders. You can also access statistics, manage your own audio and visual preferences, and even play augmented games from this device. 
There are more than 50 HD screens that provide full coverage of the action, but those who prefer a more private setting can opt for one of the 12 "Fan Caves" available. These secluded rooms feature their own 98" plasma TVs with comfortable lounge space and the option to directly order hot and cold beverages, plus gourmet wings and fries from the venue's own food truck, the Sticky Chicken. 
Other Sportsbooks to Consider
These are the top-ranked sportsbooks in Vegas, but there are a few others worthy of honorable mention and are well worth a visit. These are the Race & Sportsbook at Wynn Resorts, Planet Hollywood, MGM Grand's Race and Sportsbook, and the Cosmopolitan. For more information on any of our recommendations, head over to the individual websites to check out timetables, policies, and prices, and don't forget to check out our Complete Guide to Sports Betting in 2020.  
Disclaimer: All images are copyright of their respective owners and are used by USA Online Casino for informational purposes only.