During a campaign that will likely be remembered for years to come, the UK voted to leave the EU (European Union). While this will bring about significant changes in the economic state of the UK and other countries that are still in the EU. However, what does this decision mean for the video gaming industry in the UK?
Several video game developers and publishers are based in the UK. Many of these individuals export the games around the world, and hire staff from various regions. This means that the UK's exit from the EU will also have an impact on developers who are professional based in the UK. Brexit may also affect the price of games. However, economic analysts are not sure whether Brexit will affect the price consumers pay for physical and digital games.
Issues the Gaming Industry May Have to Face
Important issues in the UK's gaming market will likely be more prominent in the new few months. This prediction comes from UKIE. The issues or concerns will likely include accessing overseas professional and ensuring that the right investments are made to enhance the talent of UK gaming developers. Access to gaming funding and the continuation of the Video Games Tax Relief will probably be discussed as well.
In January 2019, Eurogamer spoke to several companies and spokespeople in the UK gaming industry to get their opinion on Brexit. Most gaming leaders and spokespeople agree that the UK's choice to separate from the EU has put the already uncertain gaming industry in danger.
Brexit could even lead to a deficit in talent in terms of UK gaming developers and producers. Andy Payne, former chair of UK Interactive Entertainment and AppyNation founder, recently told Eurogamer that Brexit could be the start of a talent deficit. Payne stated, "We are in uncertain and tough times anyway. Leaving the EU just pours a lot more uncertainty into the pot and that is not good for anyone really. Add in the free movement of skilled labor, which EU residents have enjoyed for years, and that could mean we will have a talent deficit until we can train our talent up."
The Effect of Brexit on Future Gaming Operations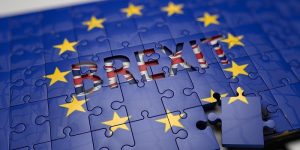 Another concern related to Brexit is that the big game corporations with UK offices will possibly have to scale back or hold off on investments for future business deals.
A number of big-name companies, including EA, Sony, Ubisoft and Microsoft, have invested in creating a publishing network and gaming development studios in the UK. For example, Microsoft has Rare. Sony has two offices in London, and development studios in Cambridge and London. Ubisoft and EA both have publishing operations in Guildford.
It is also important to remember that there are some foreign-owned gaming developments that are UK-based. These include Rocksteady, the makers of Batman, owned by Warner, and Rockstar North, the makers of Grand Theft Auto, owned to Take-Two.
Payne also asserted "multinational games companies may reduce their investment given uncertainty around the economic and cultural mood which could ensue. Scottish developer's will no doubt be back in Europe soon enough and that may see some relocation of studios taking place north of the border."
Director and analyst at IHS Technology Piers Harding-Rolls told Eurogamer that it is not likely that gaming companies will see talent issues in the near future. However, this could be a problem long-term. Harding-Rolls stated, "in terms of existing staffing and distribution, it will be at least two years before we have a fully negotiated exit from the EU so it's business as usual in the short and medium term. However, the vote result may undermine the ability of UK-based developers to acquire talent from the EU based on the uncertainty it has caused. That could have implications for our competitiveness versus other leading centers of games development."
How Will the Economy Be Affected?
After Brexit was confirmed, the pound's value went down significantly. This caused understandable concern about the cost of video games in the UK. The price of hardware and games in the UK is directly linked to exchange rates of local currency. This means that a drastic change in the pound's value will likely have an effect on how much video games will cost UK residents.
Harding-Rolls stated that the economic change would likely have more of an effect on hardware than software. This means that Project Scorpio, and upcoming program by Microsoft, as well as Neo by Sony PlayStation, will cost more in the UK than it would when the pound was more valuable. Harding-Rolls also assert, "The impact of Brexit on pricing depends on whether the exchange rate impact is sustained for a long period of time and whether it moderates after this initial shock."
He further adds, "There has been at least one example, in the past where UK pricing has been increased, specifically for console hardware, in response to a weak pound. Any currency exchange rate swings in more likely to impact console hardware pricing over software, as themargins on hardware are generally tighter than on software." Harding-Rolls, did, however, acknowledge that the UK has the highest game sales in Europe. He states, "This keeps our games pricing low compared to mainland Europe. I wouldn't expect the recommended retail price of games on existing platforms to change if the pound's weakness continues, but there may be moderation on discounting based on reducing margins."
Suggestions for the Future
Andy Payne has suggested that Brexit may make video games cheaper as the value of the pound goes up and down. Payne says, "It is likely that imports will get cheaper as our currency rebalances. That may mean that physical games could be cheaper, unless of course there are import tariffs again given that all PlayStation games sold in the UK are manufactured in the EU." Payne also shares that because digital gaming is becoming more popular a weaker pound value who mean that cheaper games will be available to residents of the UK. He also warns, "EU Digital Single Market rules which are not yet agreed, may change a lot for consumers. We just don't know yet."
Cofounder of Sniper Elite developer Rebellion Jason Kingsley, says that the unpredictability caused by Brexit is "unwelcome for business." However, he also asserted that the video game industry in the UK will remain strong. UK company Team 17 shares Kingsley's concerns. Team 17 is the publishing team behind Worms games and the upcoming Yooka-Laylee. A representative from Team 17 told Eurogamer "we are entering a period of uncertainty but the UK people voted and this has to be respected."
The rep also added that "Team 17 are committed to continuing to develop our sustainable business with all of our partners around the world. On a more local level, our hope is that all progress in the industry has made thanks to the efforts of both TIGA and UKIE will remain in place." The "progress" the rep was referring to was the access to benefits like a favorable tax environment and business finances. The Team 17 rep asserted that "as a creative industry, we rely on talented people, and talented people are spread around the world so we need to make sure we can continue to ensure our industry flourishes despite today's referendum results."
Disclaimer: All images are copyright to their respective owners and are used by USA Online Casino for informational purposes only.