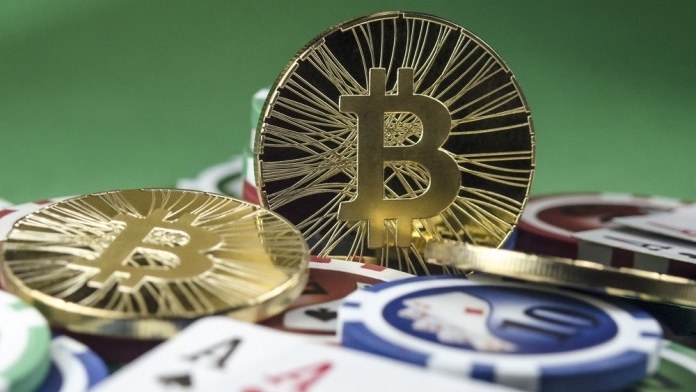 Cryptocurrencies have been a feature of the economic landscape for some years now, and the trend doesn't seem likely to abate any time soon. In fact, more digital currencies are now following where Bitcoin has been leading, and there are now several lesser-known cryptos that are all competing to become the next Bitcoin.
Is it possible that another type of coin can exceed Bitcoin soon? Experts seem to think that it is, and have predicted that the next big cryptocurrency will hit the scene and overtake the existing market leader within the next three to five years. Although Bitcoin currently has a strong hold on the crypto market, there is now a move toward altcoins as investors look for the next potential winner that could bring them a fortune.

Choosing an Altcoin
Right now, the alts industry is in its infancy. It is likely to take a couple of years before it moves into the mainstream. However, it is possible that there could be gains of up to 10 time in many of these lesser-known cryptocurrencies over the next 12 months. The only problem is correctly predicting which of the 1,300-plus altcoins will most likely be the winner.
How to Predict Which Altcoins Are Likely to Succeed
Experts suggest that there is a four-step process to determine the likelihood of any altcoin being successful in the long term.
First, investors are advised to look at the team that has produced this cryptocurrency. Where did the team members come from and have they had any involvement with cryptocurrencies in the past? Do they have a backer, and, if so, what sort of experience have they brought with them? Historically, the altcoins that have been most successful have had a proven team behind them.
Second, investors are urged to look at the altcoin's usefulness. Is it solving a specific problem or is it surplus to requirements?
Third, investors are encouraged to consider where the altcoin is in its development process. How far along in its progress is it? Is there a beta test or test net? Are new features in the process of being released? Are there hard or soft forks on the horizon?
Last, investors should assess the altcoin's valuation to make sure they have been correctly priced. Investors should shy away from any that are priced too high.
Which Cryptocurrencies to Watch In 2018
Of course, all cryptocurrencies are volatile and risky, so any investor is advised to do his or her research fully before making any final decisions about where to put his or her money. However, there are several altcoins that are predicted to do well over the next 12 months.
Litecoin
Created: 2011
Market cap: 14 billion USD
Litecoin, or LTC, has a current market cap of $13.95 billion and has improved its performance over the last year by +6,025 percent. Created by a former employee of Google, Charlie Lee, this currency has recently been described as silver when compared with the gold standard of Bitcoin. Litecoin was devised in 2011 with the aim of cutting the length of time needed to confirm any new transactions while also tweaking the way in which the cryptocurrency was mined to allow anyone to participate. Lee's vision was for everyone to be able to use this altcoin to buy everyday items and to use it as a chosen payment method in daily life.
There is a limit of 84 million Litecoins, which is considerably more than the cap of Bitcoin, which stands at 21 million. There are around 54 million Litecoins currently circulating, which is, again, a lot more than the 16.7 million Bitcoins that are currently in supply.
Monero
Created: 2014
Market cap: 6 billion USD
The creator of Monero currently remains anonymous, and this is part of its great appeal. It allows its users to be completely anonymous as well. All details of each transaction, including the size, receiver, and sender, are technically recorded in a public ledger. However, they are entirely obfuscated so they remain untraceable. This means that, in theory at least, those who use Monero will be preventing anyone from linking the receiver and sender together. Of course, this also means that Monero is appealing to cybercriminals. It is no surprise that the hackers who were behind the epic WannaCry incident demanded their payments in this cryptocurrency.
However, investors should not be deterred by this since there are considerably more cases of hackers demanding payments in Bitcoin. This clearly has not deterred investors in this better-known crypto. With 45 top musicians, including Dolly Parton, Sia, and Lana Del Ray, now accepting Monero, it is definitely one to watch this year.
Cardano
Created: 2015
Market cap: 24,4 billion USD
Created in Hong Kong by the Input-Output Blockchain developer, Cardano is a recent entrant into the world crypto market, having only been launched toward the end of 2017 after two years of development. Since it began trading in October, its performance has already increased by +3,296 percent and it looks like the team behind this next-generation platform has the financial backing, dedication, and technical know-how to knock Ethereum off its second-to-the-top spot. The coin is actually called Ada, and within just a few months, it has already broken into the ranks of the top 10 cryptocurrencies in terms of its market cap.
The project was launched in 2015 as the first Blockchain networked to be backed up by science and created by leading engineers and academics using peer-reviewed research. Although this crypto is still relatively unknown, it is set to tackle the serious issues of scalability, interoperability, and sustainability in order to take cryptocurrencies from "fun novelties" to a standard form of currency that anyone can use. Currently, its framework is still in an early stage, but its next phase is on the horizon for 2018's second quarter and it looks set to go from strength to strength.
Ripple
Created: 2012
Market cap: 99 billion USD
Created by a team comprising of a programmer (Jed McCaleb), businessman (Chris Larsen), and web developer (Ryan Fugger), Ripple was launched in 2012, with its XRP digital currency being seen by many in the industry as the logical successor to Bitcoin. Described by the New York Times as a cross between a currency exchange and Western Union, Ripple is not just a form of currency but is also a system through which all currencies (including Bitcoin) are able to be traded. Connecting payment providers, corporates, digital asset exchanges, and banks, RippleNet provides an easy, hassle-free experience with which it is possible to send money around the world. Ripple's blockchain technology has already been licensed to more than a hundred banks and one new hedge fund has even announced recently that it would have its denominations as XRP.
These are just a few of more than a thousand cryptocurrencies that have launched on the market over the last few years. While these are the ones that those in the know have suggested that investors pay close attention to, who knows how the altcoin scene will pan out over the next few months and years?
What does look certain, however, is that cryptocurrencies look set to be the wave of the future, and we should expect them to become a lot more mainstream in soon.