A million dollars won't buy what it used to, but if money were no object, there's a wide weird world of things to buy with $1 million. If you suddenly hit the jackpot or struck it rich at the poker table, there are millions of things to spend your winnings on, from the safe to the stupid. Here are some examples of things you could do with a cool mill in your pocket.

Invest or Splurge?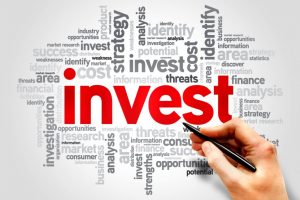 The biggest question you have to ask yourself if you've suddenly become $1 million richer is whether or not you will invest your new windfall or splurge. While investment may be your lucky ticket to extending your fortune, investments can be sketchy, uncertain, and change over time. You may instead decide to party like a rap god and get some bling and a sports car.
It's hard to know exactly what you would spend you newfound wealth on until you get it. It's easy to judge others who have bought extremely ridiculous things with their money, but there is definitely a change in psychology associated with a big win. Whatever you would do if you suddenly hit the jackpot, the decision is all yours. But there's a whole world of exotic, crazy, and downright laughable things you could blow a million dollars on if you wanted to. And some of them are even good investments.
Buy a Rare Comic Book
You've probably heard stories about how someone found a rare first edition superhero comic from the 50s in their granny's attic. After pricing it, they found out they were sitting on a gold mine. There are a few rare comics that top the price list at a cool million, and some even cost more. It depends on the significance of the comic, the popularity of the superhero, and other factors.
Often the comic book with the first appearance of a legendary hero tops the comic collectors' price lists. When Batman first appeared in 1939, he didn't even have his own comic book yet. He appeared in issue #27 of Detective Comics, billed as 'The Batman.' Since then, Batman dropped 'the,' and this comic book has gone up from its initial cover price of 10 cents to $1 million, making it one of the most expensive comic books ever sold.
Amazing Fantasy #15 featured a new character we are all very familiar with: Spider Man. After he got his own comic book, they hyphenated the hero as Spider-Man. But this comic book also added a cool million dollar value to its original 12-cent cover price in the early 60s. One of the cool side effects of owning a piece of your granny's childhood: these types of comics always go up in value, making them a decent investment.
Sadly, the most expensive comic book ever sold is beyond the reach of a mere millionaire. Action Comics #1 introduced the world to Superman in 1938. It also heralded the beginning of the Golden Age of Comic Books. Previously, most comic books centered on detective tales or Old West stories. But once they gave a hero super-human powers and a brightly-colored costume (cape optional), the comic book world changed forever. The price of the first Superman comic? $3.2 million.
Drive in Ultimate Style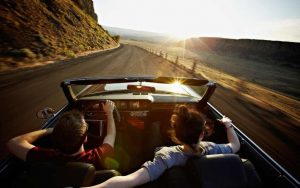 There are some ridiculously expensive rides on the market today, so you can take your pick of a rare classic car or a modern mean machine to eat up your million in one chomp. Keep in mind that in buying a new uber-expensive ride, it usually only goes down in value. But certain classic cars are forever on the wish list of car collectors because of their increasing value. So a fancy car could be an investment or an albatross around your neck.
If you don't care to blow $1 million on a single ride, consider buying three cars instead. Rolls Royce makes 3 models with ethereal spirit names: Ghost, Phantom, and Wraith. Each highlights the hand-built luxury that makes Rolls Royce the premium choice in different ways. The Phantom is the ultimate luxury car, the Wraith merges luxury with performance, and the Ghost has so much style and profile it practically floats above the ground. Priced at between $300,000 and $400,000 per model, you might be able to squeeze all 3 models into your million-dollar budget.
If you're a sports car nut, look no further than the McLaren Senna or the Hennessey Venom GT. Both cars cost nearly one million each, and jam so much power into your hands that you will most definitely get speeding tickets. Many. The McLaren Senna kicks out 789 horsepower and 590 pound-feet of torque. And it has transparent door panels, just because it can. The Hennessey Venom GT sports over 1,000 horses under the hood and a top speed of 270 mph. It's faster than the McLaren, and has a much cooler name.
Classic cars fetch baffling prices. Just like comic books, the value of the particular classic depends on condition, rarity, and other factors. The Holy Grail of the car collector is a 'barn find.' Like a comic collector finding a rare comic in granny's attic, the barn find is a collector's dream. It is a particularly rare and desirable car, like a 1964 Shelby 289 Cobra, found in original condition in a barn or other storage. A car like this can fetch over $1 million even in shoddy condition. Like antique furniture, the value is higher if it is as close to original as possible. This means no customization, repainting, or crazy bouncing suspension.
The list of collectible cars is huge, but for a good way to get ideas for bizarre and rare cars to collect, watch what the celebrity collectors drive. Jerry Seinfeld likes to drive Comedians in Cars Getting Coffee with a parade of interesting cars every episode, as does Jay Leno in his show Jay Leno's Garage. Leno even has auto experts drop in to appraise each car and discuss its potential resale value.
Sail Away a Fortune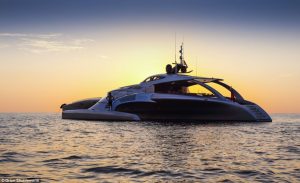 You'll never be able to buy a decent yacht for $1 million, but you can easily wave bon voyage to your million by chartering a superyacht. Suppose you have a million bucks in your pocket, can't stand the land, and want to sail away to luxury adventure. The ultimate superyacht is just bobbing in the harbor waiting to charter. The $97 million superyacht Grace E charters for a cool million bucks per week.
Loads of other superyachts charter for weekly or weekend rates, and spending a week aboard one of these floating hotels is the closest any of us will ever get to the high life. But if the need for speed floats your boat, you can always buy a go-fast boat for $1 million or less. These sleek speed boats also go by the name 'cigarette boats' or 'rum runners.' Most of these high speed water rockets come equipped with luxury cabins for 2 or more, so you can cool the engines and retire below deck to chill.
The best part about owning your own boat: you get to choose a ridiculous boat name like 'Bullship,' 'The Codfather,' or 'Stugots.'
A Ridiculous Waste of Money
Maybe you hate money. Maybe you won the jackpot by accident; someone gave you a lotto ticket and you won a million. Now you need to get rid of that stinking cash on the most ridiculous things you can think of. For those who think of a million dollars as a plague—or pocket change—you could always drop that million on some ridiculously overpriced fluff like DKNY Golden Delicious Perfume ($1 million). Sure, you'll burn through it in a few months, but you'll smell like a million dollars.
You could also buy a million lottery tickets. The odds of winning the lotto jackpot is usually 600 million to 1 against you. There was already a story of one poor gambling addict who spent $1 million on lottery tickets over a 10 year period—and lost it all. But in the long run, it's probably better to just invest in property.
Buy a Private Island
Private islands are usually just for billionaires. But there are still some uninhabited islands around the world that can be had for $1 million or less. With the cost of an apartment in San Francisco, New York or London costing more than $3 million these days, it might pay to just get off the grid. You can buy your own private island, but it won't come with a mansion or a resort on it.
You won't be getting a Caribbean island for $1 million, but if you don't mind a bit of cold Atlantic chill, Scotland, Ireland, and Canada offer some bargain-basement island prices. For $200,000 and up, you might be able to buy a remote island with a hut and maybe some sheep. Then you'll need to spend the rest of your cash to build a small house on the island, and a boat to get to and from the mainland.
There are so many things to spend a million dollars on in this world that it might just pay to leave the earth for a while. Virgin Galactic sells space flights for $250,000 a pop. Of course these flights will basically leave the stratosphere for a short time and then return. But who knows? Maybe you can slip the pilot an extra $750,000 and get a trip to the moon.
Disclaimer: All images are copyright to their respective owners and are used by USA Online Casino for informational purposes only.