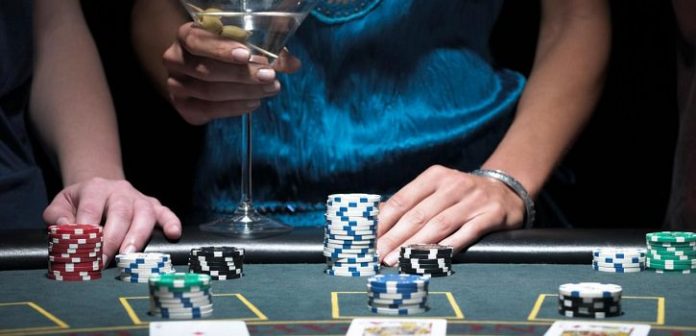 When it comes to gambling at a brick-and-mortar casino in the United States, you generally have two choices. You can go to a traditional casino in your area or vacation destination. Or, you can visit a casino at the nearest Indian reservation. These two establishments may seem very different in terms of looks. The two types of gaming facilities are pretty distinct from one another. However, there are some similarities that you'll notice as well.
The difference between Indian reservation casinos and the casinos in Vegas probably won't affect your bankroll. However, the differences will give you more insight into the gambling industry. This can prove to be especially valuable if you're an avid gamer. Of course, if you want to open a gaming company or casino in the future, what you learn could be helpful.
Native American and Traditional Gambling Distinctions
If you're planning on visiting an Indian reservation for gambling soon, these distinctions are important to know. If traditional gambling in Vegas is your first experience with gaming, you'll likely see the difference in an Indian casino right away.
The first obvious distinction is the location. Indian reservation casinos are always on the actual reservation. Vegas casinos, on the other hand, exist in various parts of the city. The Strip is one of the most popular places for gaming in Las Vegas. You can also find gaming facilities in other parts of the state.
Land that the government designated for Indian reservations is about 2.3 percent of the total land in the United States. Some Native American tribes (about 200) can't utilize reservation land at all. However, other tribes have several reservations. There are more than 550 recognized Native American tribes in the U.S.
Gambling Revenue
While casino owners in Las Vegas probably wouldn't want to admit this, the yearly revenue that comes from Indian casinos is impressive. Annually, Indian reservation casinos make more in revenue than casinos in both Vegas and Atlantic City. In 2009, reservation casinos made $26.5 billion in gaming profits. That spanned 28 states. This information alone piques the interest of avid gamers. Since the revenue is so high, people want to see what makes Native American casinos stand out.
Game Selection
Most casinos on an Indian reservation offer many of the same games you'll see at Vegas casinos. It is important to note, however, that each state has different laws. This means that one state will allow specific table games that another state may not. The way that slot machines work can also vary depending on the state the reservation casino is in. Casino games on an Indian reservation are split into Class I, Class II, and Class III categories. These classifications determine whether the Indian tribe regulates the games. The categories also dictate whether the tribes have to give a percentage of revenue to the government. This is why you'll likely find games in all three classes in larger casinos. However, you may only find Class I and II games at smaller facilities.
Percentage of Payback
The payback percentage is probably the biggest difference between Vegas casinos and Indian reservation casinos. However, there are some states in which the casino doesn't have to report payback percentages. Connecticut is one of those states. However, this rule means that the numbers don't usually favor the player.
If you inquire about this, most Indian casino managers will say their rates are about the same as their competitors. This is likely true. After all, if there is a low percentage of payback, particularly on electronic games, there will be fewer winners. Eventually, casinos that pay their players less will likely start to lose business. Whether the casino offers a payback of 75 percent or 90 percent, the facility will still make a profit.
Casino Size

Everyone knows Vegas has large, elaborate casinos. There are some casino properties in the city that even include art exhibits and shopping malls. However, casinos in Las Vegas are usually considered pretty small compared with those on the reservations. One of the main reasons for this is the location of the casinos. Vegas casinos are in areas where there are already other attractions. Hotels, restaurants, retail establishments, and convention centers take up a considerable amount of real estate. In most cases, Indian reservation land is wide open. This makes it much easier to designate large plots of land for casino construction.
One of the largest Indian casinos in the United States is the Potawatomi Bingo Casino in Milwaukee. It is about 780,000 square feet. The casino was the largest in the world in 2008 and had the distinction of being Milwaukee County's largest employer. There are 3,100 slot machines on site, and more than 4 million people visit the casino each year.
Connecticut's Foxwoods Resort Casino on the Mashantucket Pequot Indian Reservation in Ledyard is another popular gaming location. There are more than 6,300 slot machines and 380 table games to choose from. Foxwoods also has the largest bingo hall in the world.
The largest casino in the United States is the WinStar World Casino, located in Thackerville, Okla. Oklahoma's Chickasaw Nation owns this facility but it is not on an Indian reservation.
Legal Matters
Traditional casinos, such as the ones in Vegas, have to adhere to all federal and state laws. A Supreme Court decision in 1979 said states can't regulate the activities on reservations. The same court ruling also stated that the government cannot tax those who live on the reservation. In 1987, the court ruled that states cannot regulate casino activities. This condition is in effect as long as the casino on the reservation offers games that are legal statewide. This law was made clearer by the Indian Gaming Regulatory Act. This act requires that tribes consult their states before providing casino gaming. If a dispute occurs, the Secretary of the Interior mediates until the two parties come to an agreement.
The tribes use the casinos' profits for charitable purposes. The tribe can also allot the money for governmental operations that will benefit it. There are some cases, however, in which the profits go to members of the tribe. However, the federal and state governments will likely always get their percentage.
Culture
You can find lots of decorative and entertainment themes at Las Vegas casinos. Indian reservation casinos usually have decorations that have a tribal flair to indicate cultural pride. Some gamers enjoy this since it allows them to learn more about the reservation's history. Indian beliefs and superstitions are also part of the reservation casino culture. When the Fire Rock Navajo Casino in New Mexico was under construction, there were several complications. Some Native Americans thought skin-walkers had cursed the project. A skin-walker is a creature that can change its form. When the casino construction continued, the CEO assured patrons that they had performed several blessings on the property. Since the casino is still in business, many gamers take this to mean that they'll have good luck when gambling there.
Management
It's easy to assume that tribal members run the Native American reservation casinos. This is usually not the case. This makes reservation casinos pretty similar to the ones you'd find in Vegas. The casinos hired business managers who know how to gain profits from various aspects of the business. The amount of Native American influence in each casino does vary. This means that some reservation leaders may have more of a say about casino operations than others.
This information could help you decide which casinos you want to visit on your next vacation. Next time you're in Vegas, you can also arrange to visit Indian casinos in neighboring states for a new gaming experience.
Disclaimer: All images are copyright to their respective owners and are used by USA Online Casino for informational purposes only.