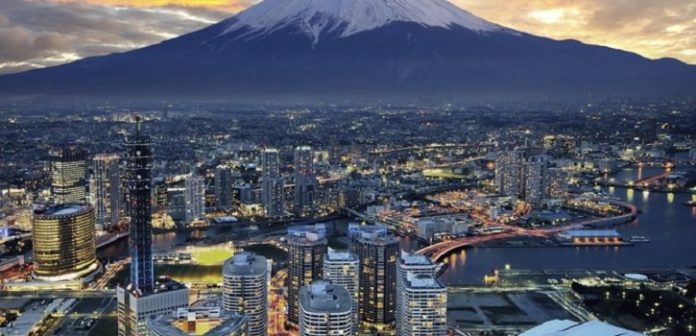 MGM Resorts and Las Vegas Sands are the favorites now to be granted integrated casino resort licenses in Japan. This news comes from top gaming analyst Dan Wasiolek. The analyst recently confirmed that these resorts are at the top of Japan's list for international casino licensure.
Wasiolek is the senior equity analyst for Morningstar, and says the two casinos, based in Las Vegas, are in the best position to get approval from the Japanese legislature to do business in Japan. The gaming market in Japan is growing significantly, which is an indication that both casinos could do very well if they expand to Japan.
The gaming analyst also asserted that Sands has made $13 billion in investments in Macau since 1999. This provides evidence to Japan that Sands can be trusted as a long-term business partner. Ron Reese, the spokesman for Las Vegas Sands, stated in a Las Vegas Review-Journal article that Sands was "happy to be recognized" by Morningstar, but "we'll let Japan make the ultimate determination."
Japan's Requirements
Las Vegas Sands has been deemed a favorite for casino licensure in Japan for quite some time. Sands operate a resort that is worth billions. The facilities are not only in Las Vegas; Sands has resorts in Singapore and Macau as well. The Marina Bay Sands has even become the blueprint for integrated resort design.
MGM has a resort in Macau as well. Macau has long been considered the gambling hub of China. MGM also recently opened the MGM Cotai, which is worth $3.4 billion and the resort company invested over $2 billion in integrated resort properties in Maryland and Massachusetts.
Gambling Made Legal in Japan
The National Diet, which is Japan's version of Congress, made commercial gambling legal in late 2016. A few months later, the lawmakers in Japan sign off on Prime Minister Shinzo Abe's Integrated Resorts Implementation Bill. This bill authorized three casino facilities and gross gambling revenues are taxed at 30 percent. The bill also enforces a 6,000-yen ($53 US dollars) entrance fee for local gamblers.
Other than these bill regulations, there is a lot that is still unknown concerning the regulations of the gaming industry in Japan. It is extremely important that legislators come up with clear criteria for selecting companies that will be awarded licensure to operate casinos in Japan.
Wasiolek has some suggestions that may prove helpful while Japan is organizing their gambling regulations. The Morningstar gaming analyst thinks that a premium will be assigned to experience in international gaming markets. The financial health of companies should also be considered, along with a history of successful business partnerships. The companies who want to set up casinos in Japan should also be willing to work well with other businesses, and should have MICE (meetings, incentives, conventions, and exhibitions) experience. It is also imperative that the companies who want to expand their casino business to Japan have a sincere appreciation and thorough understanding of Japanese culture and etiquette.
Casino Candidates for Japan Expansion
Many of the largest casino operators from all over the world are vying for a spot in the Japanese gambling market. In addition to Sands and MGM, Wynn Resorts, Caesar Entertainment and Hard Rocks have all put in bids for a Japan location. Galaxy Entertainment and Melco Resorts, both of which are currently licensed in Macau, are also going to present bids.
The two companies that will design the casinos are Yokohama and Osaka. Wasiolek has predicted that the Sands resort in Japan will be designed by Osaka, and MGM will have a Yokohama-designed casino.
As of 2017, Yumeshima was the most talked-about site for the casino space. Yumeshima is an artificial island and is located in Osaka Bay. However, two other locations are also lobbying to become the biggest gambling tour attraction in Japan. They are Wakayama Marina City in Wakayama Prefecture and Rinku Town, location in Izuminsano, Osaka Prefecture.
Rinku Town has a number of shopping centers and is known for its logistic centers and offices. Rinku Town is just over the bay from Kansai Airport. Tourists who are visiting Rinku Town can easily get to the airport in minutes by train. Those who are in favor of the site think that Rinku town is in an ideal location, since tourists will not have to travel far to get to and from the airport.
A survey conducted in 2013 by the city of Izumisano indicated that 68 percent of residents were in favor of removing the casino gambling ban. The ban was lifted in 2016 through Diet legislation.
Wakayama Prefecture, which is farther south, has seen accelerated efforts to ensure that the casino resort will be in Wakayama Marina City. This location is a 45-minute drive from Kansai airport. Traveling to downtown Osaka from Wakayama Marina City will take 70 minutes by car.
Wakayama Prefecture is certain it can appeal to the people who fly into Kansai airport. It is estimated that about 6 million people come to the airport on a regular basis, which is why the prefecture is confident it can make a profit. According to officials, if a casino license is awarded to Wakayama Marina City, facility construction will likely begin right away. The construction could be slightly delayed at Yumeshima, which may give Wakayama an advantage in its bid to be the host location for the first integrated resort in Japan. Officials in Izumisano and Osaka are not happy about Wakayama's efforts and are concerned that Tokyo would not grant licenses for two casino resorts in the same area.
However, business executives and politicians in Osaka Prefecture and the city of Osaka have asserted that Yumeshima would be the ideal site for a casino resort. Yumeshima's construction plan has also caught the attention of Las Vegas Sands Corp., as well as other overseas casino owners and operators. MGM Resorts, particularly Melco Resorts and Entertainment, has stated that it would prefer to build a casino resort in Osaka as opposed to Tokyo.
Policies Pertaining to the New Casino Resort Sites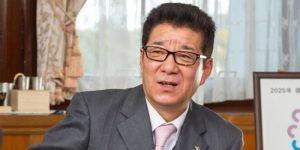 Ichiro Matsui, who is the head of the Nippon Ishin no Kai party which is centered in Osaka, has pushed their preferences for standards in terms of casino resort construction. Matsui has also attempted to push his recommendations for operational policies for casinos as it pertains to the government. Matsui is also an ally of Shinzo Abe, the prime minister of Japan.
Matsui's panel has recommended that prefectural governments be at the forefront of the casino development process. The governments should work closely with resorts. However, some residents and lawmakers in Osaka Prefecture feel that politics will be the priority, instead of fiscal logic and consideration for citizens due to the rush to gain eligibility to build the casino resort.
The Japanese government is expected to grant approval for only two or three casino resorts initially. In 2016, Japan's parliament passed the law to legalize casinos, which put an end to 15 years of political indecisiveness on the issue. This made way for projects like the pending resort site. The resort companies that want a Japan location will also provide a number of amenities for patrons, including shopping centers, conference space, and top-notch hotels. As little as three casinos could bring in almost $10 billion a year, according to Daiwa Research. It is estimated that the casinos will not be operating until 2022 or 2023.
Disclaimer: All images are copyright to their respective owners and are used by USA Online Casino for informational purposes only.