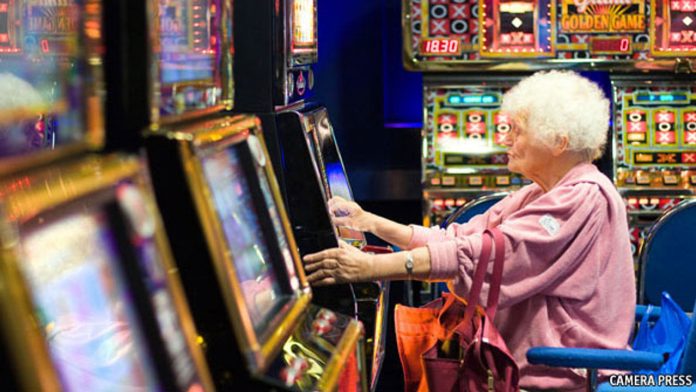 If you've ever visited a bingo hall, chances are you've noticed that the clientele are mainly older people. They are a generation well-known for loving their games of chance and are statistically more attracted to slot machine games than any other demographic. But why are senior citizens and those of a ripe age so compelled to gamble in the first place? In this article, we'll be highlighting the correlations between older people and gambling and how it can also lead to problems for many if they get too involved in the activity. 

Why Do Seniors Gamble?
Some people believe it's because they have too much time on their hands following retirement; others form the notion that gambling is a fun and lucrative way for them to keep their brains busy as they age. Both of these beliefs could easily apply to individuals. After all, it's the older generations and their ancestral lines that ignited the gambling industry's flames when it became legal in the U.S. in the mid 19th century. 
Though most classes of casino games weren't legal in all states at the time, gambling houses and horse racing tracks were highly prevalent throughout this period. It became a way to pass the time, and if you were lucky or skilled in a casino game, you could also win a lot of money in the process. It's believed that this was the first hook form of gambling that drew most people into the pastime all of those years ago. From there, it accelerated into the modern age to give us tons of variations of card games, dice games, lotto-based games, and digital gambling machines. 
The Allure of Slot Machines
Slot machines remain the most popular game in casinos, even today. More than two-thirds of casino revenue comes from slots, and it's a big proportion of the elderly that play them. While today's slot machines are mainly video slots that feature multiple paylines and reels, for many senior players, just the nostalgia of the one-armed bandit is enough to keep them pulling the lever in the hope of a magical combination of symbols appearing. 
In addition to this, most older people generally don't have much cash to spare for the big tables of Vegas or Atlantic City. But slot machines, with their low betting requirements and dazzling lights and sounds, are enticing enough for anyone hoping to land a big jackpot. They're also incredibly easy to grasp compared to games like craps or poker. 
Games of Chance
Games of chance are also an attractive gambling prospect for seniors. In particular, bingo is a fast-paced game that involves constant hand-eye coordination and requires the brain to perform several functions simultaneously. Players need to keep an eye on their cards, listen to the caller, and mark the numbers as they are shouted out. This kind of multitasking is a good form of exercise for older adults who live mostly sedentary lives, and it's a fantastic way to maintain their mental and cognitive health in the process. 
In addition to the mental stimulation games like bingo and keno provide, another aspect of why older people play these games is due to the socialization factor. 38% of elderly gamblers say they play these games because of boredom, loneliness, and everyday problems. Visiting a bingo hall to meet like-minded others who are in the same position is a good way to combat these issues and make social connections at the same time. 
When Gambling Becomes a Problem
For many older adults who live alone, are isolated socially, or who have been through a divorce, separation, or who have a low income — gambling has become a clutch and a way to fill a void in their lives over time. Although only a small proportion, this lifestyle has seen a lifelong prevalence of gambling addiction in approximately 10.6%, according to a systematic review conducted on gambling addiction in over 65s.  
More recent industry data indicates that over half of the visitors who play at land-based casinos are 50 or older. At the same time, a poll concluded that 70% of senior American citizens owned up to having gambled in the last year. These figures are concerning for anyone who thinks gambling is strictly a leisure time activity. But the fact of the matter is that gambling addiction hotlines are always ringing, and nine times out of 10 it's grandma or grandpa who is on the other end of the line. 
How Casinos Target Older Gamblers
What's even more unnerving is how casino executives thrive on these numbers and the vulnerable clientele that visits brick-and-mortar casinos. To make sure the retirement funds keep rolling in, establishments use clever marketing incentives to attract older gamblers, including free meals and drinks for over 55s, huge discounts on concerts and shows, preferred seating in restaurants, plus hotel room upgrades. They even keep their bathrooms stocked with medical supplies like diabetic needles, adult diapers, and disposable receptacles to accommodate older players, plus wheelchairs, walkers, and disabled parking spaces. 
This may seem like quite an honorable way to treat older gamblers on the surface, but it's more a case of preying and targeting these people because of their vulnerable state. Anyone who suffers from something as serious as dementia, for example, could easily gamble away hundreds of thousands in a single sitting and be completely unaware of it the next day. 
Even older people who don't suffer from any cognitive downfalls are still just much at risk of developing an addiction to gambling. Everyone knows slots are one of the most addictive games in the casino. And that's why they are often referred to as "electronic crack" because of how brain neurons respond in the same way to playing them as they would if the player was on cocaine. This results in many players constantly chasing a high and placing bets purely on impulse. 
Final Thoughts
There are certainly advantages to playing at casinos as a senior, but there are also risks involved as well. Some claim casinos are simply looking out for their cash cow demographic, while others argue that the approach is too aggressive and marginally unethical. As far as we're concerned, it depends on the casino, the individual, and comes down to one's own discretion.
Disclaimer: All images are copyright of their respective owners and are used by USA Online Casino for informational purposes only.