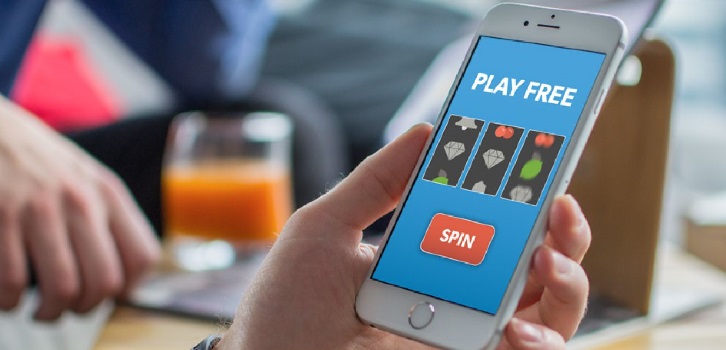 A lot of people really enjoy gambling online. And, why should they not? Gambling online is a good way to pass the time, especially if you win. Many people gamble online to practice their skills as well for their next gambling trip to their favorite casinos. There are also people who are not close to a casino but still want to gamble, so they gamble online. You may really want to practice and perfect your gambling skills. But why should you pay money to do it? Keep reading for information on why it pays to play for free.
There Are Free Gaming Websites
Social Media Platform Games
Many people begin their gambling careers by playing on apps and websites for free. You can find both poker and casino games on social media sites, such as Facebook, Instagram, Twitter, and Snapchat. Usually, with games found on social media, there is no cost to play, but you also don't win cash. There are some great prizes, however. For example, several slots games on Facebook offer gift cards, vacations, or even cars for spins. In addition, many games on social media give you free spins for plugging the game on your social media accounts. With social media platform games, you can enjoy yourself and play different games. You also don't have to worry about spending money to do it. You may even win some great prizes!
Online Gaming Websites
There are as many different kinds of online gambling websites as there are forms of gambling. All you have to do is find a website that interests you. We have some suggestions. The important thing to know with online gaming websites is many of them offer you money upfront to spend. This means you do not have to put up any of your money to gamble.
People want to gamble online to practice their skills, or to learn new skills. Also, people like to find slot games or casino games that they really enjoy. They do not want to spend their money to do it.
Slots
It may seem hard to find an online slot machine that you like. When you first begin to play online, how do you choose a game? Some players choose to play a slot online that catches their eye. You might find your favorite TV show or movie has a slot machine based on it. There are gamblers who want to find the slot machine to play with the biggest payout. The important thing to remember is you want to play for free first. You want to make sure you are comfortable with the game before you spend your money on it.
Some online slot companies will pay you to play their games because they hope you will find one you like. If you like a company's game, it is betting you will eventually spend money on it. Many online slot companies will give you money to play for a while for nothing. Usually, this shows up in the form of free spins on slot machines. Other slot companies will give you a stake to play for a while. There is a trick to getting free spins or free money, of course. You will need to use all your free spins or your free money before your time runs out. All online slot companies that will give you free money or free spins have a time limit.
Some Examples of Sites with Free Spins or Money
Casino.com offers many slot games that you can play for free. Once you sign up, each game offers 20 free spins with no deposit. The website has many types of slot machines. For example, there is a slot machine based on the DaVinci Code, if you liked the book or the movie. There are Asian-themed slot machines that are very popular. The site has slots based on Greek and Roman gods and goddesses, as well as Egyptian gods.
Another slot machine company, 888Casino, offers you the opportunity to spin the slot machines with $88 in free money. The website has many different types of slot machines. Some games have a shopping theme, while others are Vegas-style slots. TV shows, such as "South Park," are also popular on 888Casino.
The point is, if you do a little digging, you should be able to find a slot game that strikes your fancy.
Disclaimer: All images are copyright to their respective owners and are used by USA Online Casino for informational purposes only.