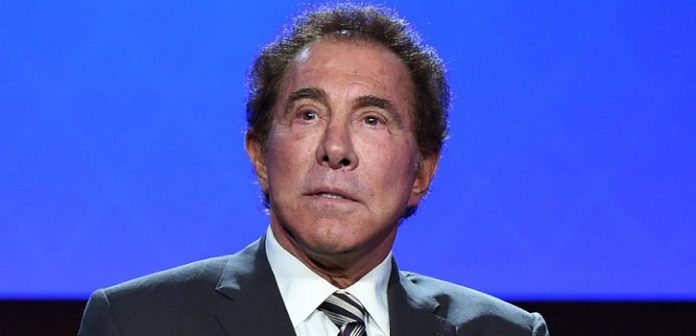 Steve Wynn, who is known as the casino mogul behind Wynn Resorts, has continued to deny the sexual harassment allegations against him. Wynn has stated, "We find ourselves in a world where people can make allegations, regardless of the truth."
Wynn's Influence in Vegas
Visitors who have been to the Las Vegas Strip in the past 30 years or so have clearly seen the impact Steve Wynn has on the city. The Mirage Resort & Casino opened in 1989. The opening brought about a sense of excitement in the city and was an appealing tourist attraction. The Mirage was noticeably larger than other facilities in the region. It was hailed as the first casino designed to provide a sensory experience.
Bo Bernhard, executive director of the International Gaming Institute, states, "From the moment you walked into the Mirage…you knew this wasn't just a glorified slot machine warehouse. [Wynn] was passionate about every square inch of the facilities." Bernhard also asserts, "prior to that, there hadn't been a major opening on the Strip for something like 20 years. And this was such an imaginative leap forward that it really changed aspirations, of not only the industry but the city."
At the start of January 2018, Wynn was 75, a billionaire, and chairman and CEO of Wynn Resorts. He was working on the development of a Massachusetts resort worth $2.6 billion. By the next month, Wynn wouldn't have a job. He'd also be facing an unpredictable future, and would be at the center of public ridicule.
More on Wynn's Previous Success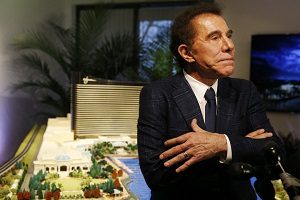 After the Mirage proved to be a huge hit, Wynn became a fixture in the tourism industry. He'd had significant influence in the construction of several other casino resorts in both the Las Vegas Strip and Macau. Bernhard even calls Wynn "an imagineer-leader for his generation." He compares Steve Wynn to other men who made undeniable strides in their industries, such as Steve Jobs and Walt Disney.
A number of high-powered male executives have recently faced sexual misconduct allegations as well. Some believe that Wynn's accusations come as a result of this societal movement. According to legal scholar on sexual harassment Catherine MacKinnon, Wynn's story is set apart from the others because "his financial and professional tentacles reach further and are more substantial than most."
The Timeline of Steve Wynn's Accusations
Wynn's fall from grace was significantly swift. However, there are factors and evidence that support the accusations and continue to put Wynn's character in question.
January 26 – Steve Wynn's allegations of rape and harassment are published in the Wall Street Journal.  The publication published alarming and detailed claims of Wynn's misconduct. The article stated the accusations against Wynn spanned over decades, and including coercion, alleged sexual assault, sexual harassment, and indecent exposure. It was also stated that Wynn spent $7.5 million to settle these cases. A number of the allegations were made by women who worked at Wynn Las Vegas spa and salon.
Wynn has stated that the mere notion that he would ever assault a woman is "preposterous." He also states that when a person is falsely accused of sexual assault, "…a person is left with the choice of weathering insulting publicity or engaging in multi-year lawsuits. It is deplorable for anyone to find themselves in this situation." Steve Wynn also blames Elaine Wynn, his ex-wife, for instigating these allegations in her revised divorce settlement.
This was also the time Wynn Resorts' stock started to go down substantially in the U.S. Stock; trading for the resort was suspended in Hong Kong.
January 27 – Steve Wynn resigns from his position as finance chair of the RNC. After enduring an evening of criticism from DNC commentators, Wynn resigned as the RNC's finance chair. He'd been in the position for nearly a year. The RNC also announced that it would not return any of Wynn's donations until his guilt was proven or admitted. However, a number of representatives, including Speaker of the House Paul Ryan, R-Wis., Senator Dean Heller, D-Nev., and the Republican Governors Association, all returned monetary contributions from Wynn. Even though the RNC made a stance not to return Wynn's donations, the organization still received criticism for being silent concerning Wynn's allegations. This was mainly because the RNC was very vocal about Democratic donor Harvey Weinstein's sexual misconduct accusations. The RNC also urged Democratic policymakers to return all of Weinstein's monetary contributions.
January 30 – An investigation is launched by the Nevada Gaming Control Board. The board is made up of three appointees who work for the organization full-time. The Nevada Gaming Control Board possesses the authority to stop commercial activity for casinos and revoke licenses. The organization can also assess fines for misconduct. Wynn's investigation occurred during Chairwoman Becky Harris' first week in the position. Harris is also the first woman to serve as Nevada Gaming Control Board chairperson. She promised the investigation would be "thorough and judicious." A swarm of phone calls were made to the board concerning Wynn's allegations. This prompted the board to create a page on its website to collect tips that would help with the investigation.
The next day, the Gaming Commission in Massachusetts launched an investigation. Wynn Resorts was building a facility in the state that was set to open in 2019. Steve Crosby, Commission Chairman, tried to reassure members of the community by stating "everybody who's got jobs in Everett should go about their business and feel fine…this is not the first time there have been allegations against major players in the casino business."
February 1 – Wynn's honorary degree from the University of Pennsylvania is rescinded. The school previously didn't have a policy about rescinding honorary degrees and said so in 2015. Bill Cosby received one from the university and the school didn't take action when Cosby was faced with allegations that were similar to Wynn's. However, in 2018, Wynn's honorary degree was taken away. University of Pennsylvania leadership said the decision was made due to "the nature, severity and extent of these allegations, and the patterns of abusive behavior they describe." The university later decided to rescind Cosby's honorary degree as well, and to remove Wynn's name from campus area and scholarship he funded in 1995. At the time of the school's decision, University of Pennsylvania students were already planning a protest and had vandalized the plaza to conceal Steve Wynn's name.
February 6 – Steve Wynn leaves Wynn Resorts. He resigned as CEO and chairman yet continues to maintain his innocence. Wynn claims that he could no longer be effective in his professional position due to "an avalanche of negative publicity."
February 7 – Shareholder lawsuits begin. On this day, at least five retirement funds file a shareholder derivative lawsuit against the Wynn Resorts board. The lawsuits claimed that board members were aware of Wynn's sexual misconduct allegations as far back as 2009. However, the board did not make this information known to investors. Lawsuits increased after this point; those who filed were also from various states, including Pennsylvania and Oregon.
February 15 – Steve Wynn is denied severance pay. This is the day Wynn Resorts filed a report with the SEC. The report stated that Steve Wynn would receive severance pay and that all his administrative support would end in May 2018. In June 2018, the lease of his personal home on the Wynn Las Vegas property would end. The SEC report also stated that Steve Wynn would not professionally compete against Wynn Resorts for two years. While it wasn't included in the report, Wynn did retain a 12 percent share Wynn Resorts, which is worth about $2.6 billion.
Disclaimer: All images are copyright to their respective owners and are used by USA Online Casino for informational purposes only.