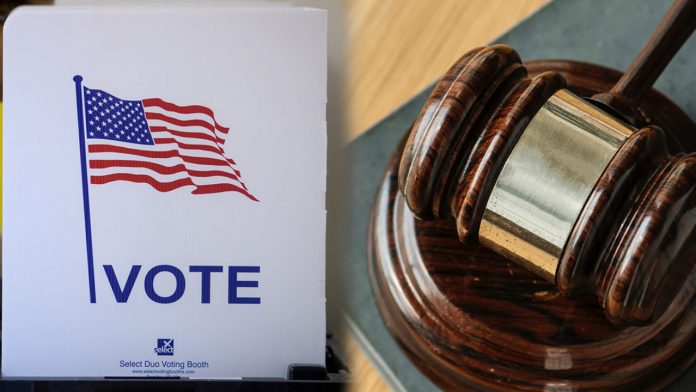 While fingers feverishly count the remaining votes in the U.S. presidential election, six states have legalized sports betting and/or casino gambling.

Positive Returns
Voters in three states approved sports betting: Louisiana, Maryland, and South Dakota. Colorado expanded casino gaming, Nebraska approved casino games at horse racing tracks, and Virginia approved gambling in four locations.
Less than three years after the Supreme Court overturned the ban on U.S. sports betting, nearly half the country now has legalized sportsbooks. The option to allow gambling of any kind remains within each state's vote, and the tide is turning in favor of gambling.
According to gambling historian David Schwartz, "It appears that Americans are becoming increasingly comfortable with legalized gambling," he said. "The addition of casinos in Virginia and racetrack casinos in Nebraska indicates that casino-style gambling is on the upswing as well. We have reached a point where voters seem satisfied that legalizing gambling will offer positive returns for their state."
The positive returns Schwartz is referring to include thousands of new jobs, gaming tax revenue for the state, and a permanent flow of cash for everyone involved in the gaming industry.
Betting on Expansion
Voters in four Virginia cities approved operating casinos in Bristol, Danville, Norfolk, and Portsmouth. This is good news for the proposed Hard Rock Bristol project, among others.
Caesars CEO Tom Reeg praised Danville voters for approving a casino there. "We look forward to fulfilling the trust the voters have placed in us by bringing 1,300 good-paying jobs, tourism dollars and economic development to the city, and we are incredibly excited to begin construction," Reeg said.
Colorado voters approved casinos in Black Hawk, Central City, and Cripple Creek, allowing casinos to offer new gaming options while eliminating the $100 maximum bet restriction.
Nebraska now allows casino games at racetracks in Columbus, Grand Island, Lincoln, Omaha, and South Sioux City. In South Dakota, the new rules allow Deadwood casinos to add in-person sports betting but is not yet ready for mobile sports betting.
Bill Miller, CEO of the American Gaming Association, praised the voters of the states allowing this new gambling expansion. "As a result of successful ballot measures in six gaming states, more Americans will have access to much needed job opportunities, dedicated tax revenue, and safe, regulated entertainment options closer to home," Miller said.
Disclaimer: All images are copyright of their respective owners and are used by USA Online Casino for informational purposes only.